Three Questions is a semi-regular series where we introduce individuals across the NAB with the same questions: What's your story? What's ministry like for you? What are you learning? This week, we hear from Alex Wickel, lead pastor of The Branch Community Church in Chicago, Illinois.
What's your story?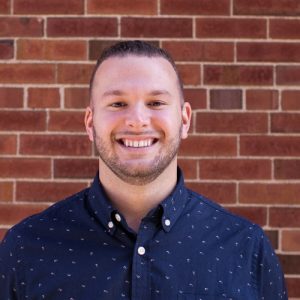 I was born and raised in Chicagoland. I've been married for twelve years to my wife, Erin; we have a six-year-old (Addison) and four-year-old twins (Elijah and Sienna). I grew up in a denominational church, but I didn't begin following Jesus until I was in high school. It was later that I felt the call to spend my life helping others find Jesus. I did my undergraduate work at North Park University and my graduate work at Northern Seminary. I have been in full-time ministry for fourteen years and have served in youth ministry and worship ministry in small churches and large churches. I now have served at my current church (Branch Community Church) for eight years, the last two of those as the lead pastor.
What's ministry like for you?
Our church, Branch Community Church, is located on the north side of Chicago. Our neighborhood is very family-oriented, with a large Polish population, as well as a growing Hispanic population. Many first responders live here. Our church community has been shaped by several influences. Our worship and prayer ministry has become increasingly dynamic as people with charismatic backgrounds have joined our church. We are very engaged in our local community and have a weekly food pantry that serves food to hundreds of people each week. I developed my preaching approach in a church that was primarily exegetical, and I share the preaching responsibility quite a bit. All these characteristics add up to perhaps my favorite thing about our church: We really are a diverse church with many perspectives and influences. That is very special.
What are you learning?
Walking through the difficult pandemic years led to us wrestling with many things, including race, politics, and cultural engagement. It revealed and shaped much of who we are. It feels like we are through that chapter and are currently in a position of trying to reengage our mission now that we have learned much through these discussions and situations. Some of my present learnings have to do with digital strategy, leading and teaching through hot-button issues, directing and empowering a highly gifted staff team, developing a holistic discipleship initiative beyond small groups, and cultivating a culture where church feels like family.