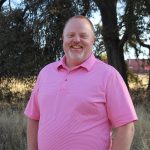 By Joe Broesamle
YMLT Chair
Pastor at Calvary Baptist Church, Parkersburg, IA
Statistically a majority of students from evangelical youth ministries will not stay active in their relationship to Jesus or to a local church body. There are many reasons behind this, but some blame can fall on those churches that practice ministries of isolation in an attempt to protect their students from culture through removing them from it entirely. Many youth ministries become so isolated that the youth do not even connect with the body of Christ beyond the youth church culture; once isolated, these youth find it difficult to personalize the Gospel message outside of youth group and share the Good News with their peers in the broader culture.
This use of ministries of isolation in our churches goes against what Jesus implored His disciples to do and be: to go out into the world and make disciples of all nations, sharing Christ through being salt and light. As the NAB youth workers have wrestled with this command, there has been a growing sense of importance placed on encouraging students to first grow deeper in love with Christ. As part of this growth, students should be equipped to also share Christ with others in words and to live out the Gospel message with their actions. Both of these – spiritual growth and sharing the Gospel – are essential parts of the whole. Heart change is the key to challenging students to abandon the ideas supported by the world concerning what is important. We want them to live sold-out lives for Jesus Christ, doing whatever it is that He is calling them to do – no matter how radical or crazy or illogical it seems to be. A growing sensitivity to the Holy Spirit's leading will result from a growing relationship with Christ. From there, obedience is crucial.
Essential to this is a support system for students. This is one of the best benefits of remaining connected to a local body of believers and to the greater body as a whole. NAB youth workers have indicated that they don't just want another conference-wide youth convention like many other denominations have. Instead, they want an opportunity for students to experience both the conference setting and a mission/outreach in one main event because many students – for a variety of reasons – have never had a chance to serve Christ by serving others. This is where the idea of The Gathering was born.
The first Gathering was in Nashville in 2008 and saw 700 attend; it was well received, and many responded well to it. Because of this event, many youth leaders, students, and groups have taken ideas home and tweaked them to fit their individual cultures and surroundings. The efforts of the 2008 Gathering have encouraged students and student ministries all over the United States and Canada to be salt and light. Now they are witnesses, not just in Judea, Samaria, and to the ends of the earth but right at home in Jerusalem, too.
Every Gathering since has looked to continue on in that same spirit of seeing students fall deeper in love with Jesus Christ, take advantage of opportunities to share Christ with others in word and service, be encouraged by the support system of peers they have in their own youth ministries and in other parts of the continent, and catch onto the vision of what it means to be Christ to their own communities and initiating new outreaches and service opportunities back at home.