Gateway recognizes that when it comes to missions work, resources and experience can be hard to come by. That's why we've dedicated ourselves to serving churches as they seek to serve internationally. Gateway exists to equip churches for global partnerships by helping prepare them for effective ministry based on excellent missional theology.
Long-Term Partnership     Short-Term Mission Trips
Long-Term Partnership Short-Term Mission Trips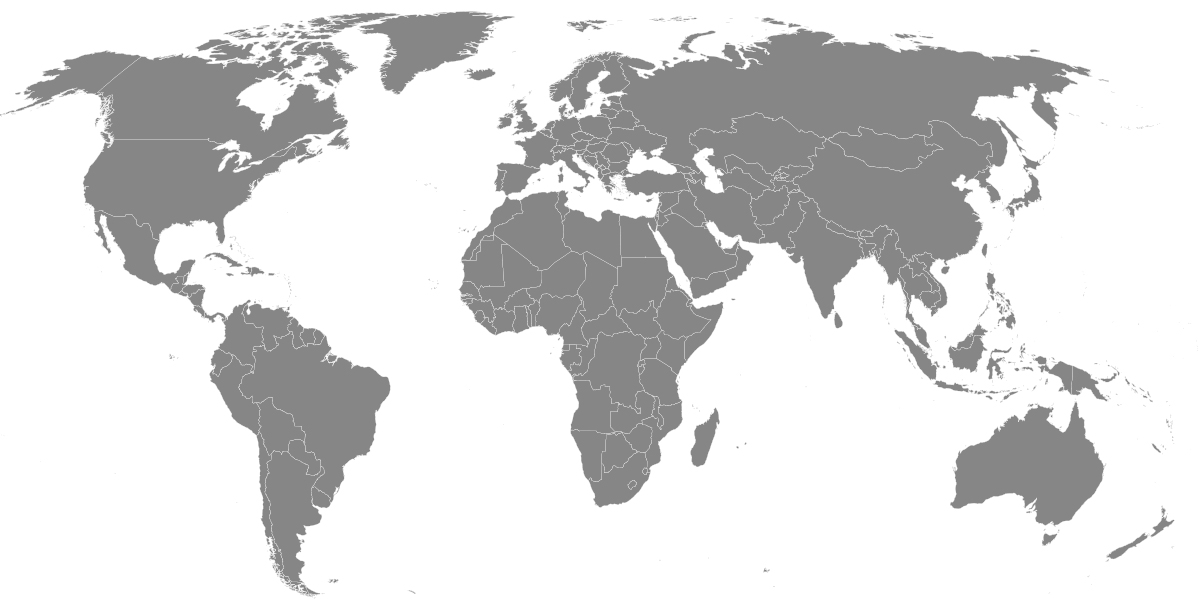 Long-Term Partnership
When looking at Jesus' words in Acts 1:8, "You will be my witnesses in Jerusalem and in all Judea and Samaria, and to the end of the earth," we can see throughout this progression that churches were founded, developed, and continued in relationship to each other, even as "the ends of the earth" approached. Long-term relationships between the churches of the first century became the key to an emerging network of congregations across the known world.
We seek to continue that networking/expansion on the basis of those same types of long-term relationships. The context for a global missional lifestyle is to be found not in independent single church efforts—Short-Term Mission and otherwise—here and there in the world, but in partnering in each others' communities and networks globally for the long-term.
Defined in this way, Long-Term Partnerships, with their intended focus on long-term relationships first and foremost, present churches with a consistent way to apply missional living on a global scale. If you are a pastor or a church leader who is passionate about giving your church opportunities to live missionally in your own community, think about how a relationship-based approach would look lived out in your community.
Elements of training
Long-Term Partnership Orientation
Gateway will provide a three-hour orientation for your leadership. This training will introduce you to the best practices of Long Term Partnership and will help lay out a plan to proceed.
Vision Trip
Gateway staff are available to join your leadership team on a vision trip to your desired location. We can introduce you to potential partners within our network of global ministries or help you navigate the elements of partnership with your current relationship. The trip will result in a mutual understanding of how both your church and the host ministry will participate in this mutual ministry.
Sending Teams
Having set the proper foundation for partnership, your church now has the opportunity to prepare effective

Short-Term Mission

teams to serve in this setting.
Contact Gateway to explore your first steps in developing a Long-Term Partnership.
---
Short-Term Mission
A Short-Term Mission team is a group of growing Christians sent by a church or institution to a mission project, church, or other legitimate site. The purpose of a Short-Term Mission is to see ministry happen with the nationals, missionaries, or pastors; within the hearts of team members; and even back home in the sending institution. A Short-Term Mission also works as a catalyst for cross-cultural partnership, discipleship, and leadership development.
Gateway seeks to equip churches and organizations to do Short-Term Missions well in the context of best practices and excellent missiology.
The Goal of Short-Term Mission Is Long-Term Partnership
Short-Term Mission has been with us for at least 30 years, with millions of go-ers involved each year. Yet one of its biggest short-comings (pun intended) is contained in its name: Short-Term Mission. One of the main characteristics of a missional lifestyle is on the importance of relationships. At home, in your neighborhood, or community, to live out a missional life is to live out a life of long-term, integral relationships.
Short-Term Mission, most often, is built around the idea of bringing a group of individuals to an international location with the hope of accomplishing a stated project in a relatively short amount of time before going back home. By its very nature, Short-Term Mission actually works against the missional lifestyle principle of building long-term, integral relationships. These mission experiences are built around projects first and foremost, with relationships, particularly long-term relationships, coming in a distant second.
So how do we address this disparity?
Short-Term Mission Training:
1. Missional Theology and the Goal of Short-Term Mission

 • Missional Living, Globally
 • Long-Term Partnership
 • Short-Term Mission Defined

2. Best Practices in Leading a Short Term Mission

 • Standards of Excellence in Short-Term Mission
 • Effective Leading
 • Team Preparation

3. Timeline of Short-Term Mission Team/Trip

 • Investigation, Promotion/Planning, Selection Stages
 • Training, Sending, Experiencing Stages
 • Re-entry and Follow Through Stage

4. Serving with NAB and Gateway

 • Mission/Values
 • Options with Gateway
 • Available Resources and Ministry Opportunities
Having trouble finding a place to go and serve? Looking for tips on training teams? Looking for ideas for in-country training and debrief? Contact Gateway to walk you through establishing a Short-Term Mission with the goal of a long-term relationship.
This content is provided by Randy Schmor. Would you like to support Randy?
Canadian Dollars
US Dollars