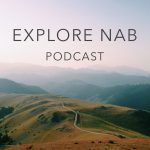 In this final episode of the church planting series, Stu Streeter, the NAB VP of Church Planting, leads a discussion with Chris Finchum, John Cassidy, and Jamie Hamblet on methods of sermon preparation. They also delve into the steps they take to ensure as pastors they are continuing to care for their own souls even as they lead their churches.
Helpful links:
Stu Streeter is the VP of Church Planting and Ministry Advancement at the International Office. Stu is also pastor of the church that he planted in Folsom, CA; Disciples Church.
Chris Finchum is currently planting Citywalk Church in Yuba City, CA.
John Cassidy is currently planting Hope Community Church in Antelope, CA.
Jamie Hamblet is an up-and-coming church planter who will be planting Disciples Church in Mandan, ND.
Podcast Home