Triennial 2021 July 8–11
In July 2021, the NAB family will join together for our next Triennial, where we will Reimagine Hospitality by examining what it truly means to open up our hearts and our lives to others for the sake of the Kingdom of God.
Due to COVID‑19, we anticipate this Triennial will look different than in years past. As we navigate these challenges and discern the best path forward, we are confident our time together will be encouraging as we look toward how Jesus and the early church understood the meaning of hospitality.
Fill out the form below to receive up-to-date information regarding Triennial 2021 as the plans continue to change and solidify. Joining the Triennial mailing list is the best way to be among the first to receive information about speakers, breakouts, registration, and more.
---
Speakers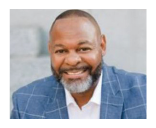 Efrem Smith
A well-known author, speaker, and pastor, Efrem Smith has long been an outspoken advocate for racial righteousness, urban ministry, and serving the marginalized in our communities – issues that lie at the heart of Christian hospitality. He is the former president and CEO of World Impact, a ministry that empowers urban leaders and partners with local churches to reach their cities for the Gospel. The founding pastor of a multiethnic church in Minneapolis, he is currently the co-lead campus pastor at Bayside Midtown in Sacramento, California. His most recent book is Killing Us Softly: Reborn in the Upside-Down Image of God, a reflection on the countercultural Kingdom of God in our midst and what it means to die to self.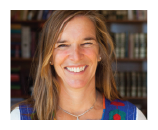 Julie Canlis
Julie Canlis teaches at Whitworth University, a private Christian university in Spokane, Washington. She is the author of two books, Calvin's Ladder: A Spiritual Theology of Ascent and Ascension, which won a Templeton Prize and a Christianity Today Award of Merit, and her newest release, A Theology of the Ordinary, a brief theological meditation on ordinary life as the only place where faith can be lived. Canlis earned a doctorate from St. Andrews while she and her husband, Matt, ministered in the Church of Scotland for thirteen years. She currently resides in central Washington.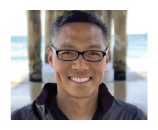 James Choung
James Choung currently serves as the vice president of Strategy and Innovation at InterVarsity Christian Fellowship USA. He has spent the past twenty years involved in college campus ministry of some kind. He has served on the pastoral staff of churches ranging in size from megachurch to house church and in locations as varied as Boston, Massachusetts; Seoul, South Korea; and the Los Angeles area. Choung is the author of four books, the most recent of which is Longing for Revival, written with Ryan Pfeiffer. As a dynamic and thoughtful speaker, Choung's passion for evangelism and love for God's Word come through when he teaches.
---
---