The North American Baptist Conference is a collection of more than four hundred churches dispersed across eleven regions. Each region is led by a Regional Minister, a pastor to the pastors and churches within their region. Through the Regional Ministers, the NAB is capable of effectively ministering to each church on a more personal level.
Covering Alberta, Canada, as well as a bit of British Columbia and Saskatchewan, the Alberta Baptist Association is not the largest region in the NAB, but it contains the most churches, totaling sixty. The regional minister is Dr. Terry Fossen. http://www.nab.ca/
Dr. Terry Fossen
Regional Minister
Terry has a passion for pastoral leadership and development. A pastor for many years, he is now the minister for the Alberta Baptist Association. Terry is also the former vice-president of External Relations at Taylor Seminary and has taught courses at the school for many years. He's been married to Tamara for over thirty-seven years, and they have six children and four grandchildren. Terry enjoys the Lord of the Rings movies and Viktor Frankl's Man's Search for Meaning.
Address:
11525 – 23 Ave
Edmonton, AB T6J 4T3
Canada
Atlantic Association
What is now known as the Atlantic Association was the location of some of the first German Baptist Churches in North America. The region consists of fifteen churches across New Jersey, eastern New York, and Pennsylvania. The regional minister is Rev. Larry Burd.
Rev. Larry Burd
Regional Minister
Larry served as the pastor of Calvary Baptist Church in Easton, Pennsylvania, for thirty-three years until September 2016, when he went on a nine-month sabbatical, after which he returned to Calvary on a part-time basis. He is married to Sharon. Larry's favorite movie is Fiddler on the Roof. He also enjoys the outdoors, especially hunting, fishing, and gardening.
Address:
5300 Green Pond Road
Easton, PA 18045
US
Regional Minister Dr. Bob Krahn serves twenty-eight NAB churches in fourteen cities, including one just south of the Canadian–United States border in the state of Washington. http://www.bcnabc.ca/
Dr. Bob Krahn
Regional Minister
Bob has been the regional minister for the British Columbia Baptist Association since 2005. He holds a BA in Psychology from the University of Alberta and an MDiv and DMin from the Southern Baptist Theological Seminary. Bob has worked a diverse collection of jobs, including as an underground miner, a heavy equipment operator, a big game guide, and a plumber's helper. He has been married to Dawn for more than forty-three years, and they have two married children and six grandchildren.
Address:
18783 – 63 Ave.
Surrey, BC V3S 7N9
Canada
The Central Plains Region is the combination of fifty-five churches across three different groups, the Southern Association, which is Louisiana, Texas, and Florida; the Southwestern Association, formed of Colorado, Oklahoma, Kansas, Nebraska, and Missouri; and the Great Plains Association, which is most of South Dakota and a few churches in Iowa. The regional minister is Rev. Dan Heringer. http://cprnab.org/
Rev. Dan Heringer
Regional Minister
Dan lives in Fort Worth, Texas, with his wife, Geri. He has served as an associate pastor, a church planter, the Coordinator of Leadership Development for the NAB, and a lead pastor. Dan's desire as regional minister, a role he's held since 2011, is to see every church in the Central Plains Region growing to consistently help people love God and love people so they become disciples who themselves make disciples at home and abroad. He enjoys reading John Grisham novels.
Address:
2105 Stoney Gorge Rd.
Fort Worth, TX 76177
US
There are four clusters that the thirty-one churches in the Eastern Association are broken into: the Ottawa Valley from Montreal to Killaloe; the Golden Horseshoe from Toronto to Kitchener; Pennsylvania from Pittsburgh to Erie; and New York from Buffalo to Vermont. The regional minister is Dr. David Ewing. http://www.nabeastern.org/
Dr. Dave Ewing
Regional Minister
Dave's wife, Jean, accompanies him on his travels visiting the thirty-one churches within the Eastern Association, where she connects with the wives of the pastors and leaders. They have been NAB church members within the Eastern Association since 1989. Dave attended seminary in the United States before pastoring in NAB churches. They have four children and eight grandchildren living in France, Japan, Virginia, and New York. David graduated from McMaster University Divinity College in 1996 with a DMin.
Address:
8254 Katie Lane
Williamsville, NY 14221
US
Great Lakes Association
The Great Lakes Association consists of twenty-eight churches as far north as Alpena, close to the northern tip of the southern Michigan peninsula, and as far south as Hebron, Kentucky, just across the Ohio River from Cincinnati, Ohio. The regional minister is Rev. Terry Holley. http://glawired.org/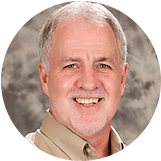 Rev. Terry Holley
Regional Minister
Before serving as the regional minister for the Great Lakes Region, Terry was the senior pastor at Heartland Community Church in Medina, Ohio, a church he planted back in 1997. He holds an MDiv from Ashland Theological Seminary. Terry has been married to his wife, Janie, since 1974, and they have two adult children, Nate and Elisa. The movie Pee-wee's Big Adventure is among his favorite works.
Address:
884 Laurel Glens Dr.
Medina, OH 44256
US
Regional Minister Rev. Rick Weber serves the thirty-seven churches that make up the Northern California Association. With churches as far north as Lincoln and as far south as San Jose, the majority of churches are situated in the area around Sacramento, the state capital. http://www.norcalnab.org/
Rev. Rick Weber
Regional Minister
Rick resides in Roseville, California, with Annie, his wife of over thirty-six years. He served on staff at churches in Ohio, Michigan, and South Dakota before becoming the regional minister for the Northwest region prior to taking the NorCal regional minister position. Rick and Annie have two daughters: Megan and Malarie. When he is not "working," Rick is laughing with friends, giving new life to discarded items, landscaping, or grocery shopping and cooking with Annie.
Address:
6244 Big Bend Drive
Roseville, CA 95678
US
The Northern Plains Region consists of fifty-two churches that make up the Manitoba Baptist Association and the North Central Association. It is formed by the province of Manitoba and the states of North Dakota, a section of South Dakota, and a portion of eastern Montana. http://npregion.org/
Dr. Randy Jaspers
Regional Minister
Prior to serving as regional minister beginning in November 2017, Randy was the pastor of Temple Baptist Church for twenty-seven years. He also served on the NAB Executive Committee and in various association roles. Having grown up on a dairy farm in north central Iowa, Randy is a farm boy at heart and still enjoys working outside in his garden. He has been married to Kristy since 1979; together they raised five children, who have since gifted them with three grandchildren.
Address:
404 16th Street, NW
Jamestown, ND 58401
US
Formed by the twenty-eight churches in the four states that are in the northwest corner of the United States, the Northwest Region is served by Regional Minister Chris Gorman. http://www.nabnw.com/
Rev. Chris Gorman
Regional Minister
In 2000, Chris planted Central Valley Community Church in Hartford, South Dakota. After serving there for sixteen years, he took on the role of regional minister of the Northwest region. Chris has been married to Kristi for more than twenty-four years, and they have three children, Jaden, Grace, and Josiah. He enjoys Hudson Taylor's Spiritual Secret by Howard and Geraldine Taylor, as well as outdoor activities such as tennis, hunting, fishing, snowmobiling, and coaching baseball and basketball.
Address:
8244 54th Ave SE
Lacey, WA 98513
US
In addition to fourteen churches, the Saskatchewan Baptist Association also includes Good Spirit Bible Camp, which reaches out to children and youth from nine First Nations reservations. The regional minister is Pastor Ken Solberg. http://www.sknab.ca/
Pastor Ken Solberg
Regional Minister
Ken was born in Saskatchewan, but spent most of his formative years in British Columbia. Ken and Marlene, his wife, have two children and two grandchildren. He earned a BA in Pastoral Ministries from Briercrest Bible College. Ken has pastored churches in Regina and Melville, during which time he also served as vice moderator, moderator, and cluster leader in the Saskatchewan Baptist Association, of which he became the regional minister in 2011.
Address:
4302 McMillian Dr
Regina, SK S4X 0C7
Canada
Southern California Association
The Southern California Association contains four different ethnic groups who form twenty-one churches in the Southern California Association.
The Upper Mississippi Region contains forty-four churches that range in age between four years old and 150 years old, as well as churches as small as fifty and some larger than a thousand each Sunday. The regional minister is Dr. James Renke. http://www.nab-umr.org/
Dr. James Renke
Regional Minister
James currently resides in Chicago, Illinois, with his wife, Kris, to whom he has been married for more than thirty years. Together they have four sons, two daughters-in-law, and three grandkids. James attended Moody Bible Institute, Sioux Falls Seminary, and Gordon-Conwell Theological Seminary, where he received his DMin. He taught for several years as an adjunct professor and has served as a church planter and a pastor in four states. James enjoys going on long rides on his motorcycle.
Address:
P.O. Box 2279
Glen Ellyn, IL 60138-2279
US