Hospitality is learning to be a grateful guest, not just the host. It is giving to the most vulnerable, with no hope of reciprocity. It's being a true friend to the lowly, never seeking to climb the social ladder. Contrary to an individualistic protection of our own personal privacy and space, and the loving of others based upon our own convenience and schedule, the tradition of hospitality was an expression of the words of Jesus, who taught us that to find our lives, we must lose them. Reimagine Hospitality through Triennial 2021.
Whether you were able to join us live or this is your first time seeing the talks from our esteemed speakers, we believe you will find the Triennial 2021 main session talks, Breakouts, and Walkabouts to be encouraging and engaging.
Triennial 2021 Session Videos


Main Session 1 – God as Host and Guest
Main Session 2 – God's Image as Guest and Servant
Main Session 3 – God's Image Bearers on Mission
Main Session 4 – A Reimagined People
---
Walkabout Videos
Doug & Meg Kempton, Pastor of Grace Community Church
Darren and Juanita Platt & Jamal and Noella Kimbanga
Adam Buyer & Bob and Beth Humphreys
International Missions Compilation
---
Breakout Session Videos – All Videos
Engaging Your Community – with Aaron Brockmeier and Chris Gorman
An Hour with the Executive Director – with Harry Kelm
Church Planting: Why Bother? – with Roger and Carrie Liegmann
A Biblical Perspective on Racial Justice – with Dr. Chris Brooks
Starting from Scratch – with Jake and Alison McGregor
WCLT: Open Door Living – with Jen Schmidt
Reframation – with Mark Nelson
NAB Mission Horizon – with Randy Schmor and Pierre Houssney
Partnering to Plant – with Paul Nather
Sister-Church Partnerships – with Paul Gericke and Bryan Hochhalter
Missional Living at Home and Abroad – with Nick Thiessen and Lyndell Campbell-Réquia
An Indigenous Pastor's Perspective – with Nathan Gullion
The Backyard Pilgrim – with Matt Canlis
CIF: Personal Finances – with Igor Mokhov and Bob Glim
---
Keynote Speaker Bios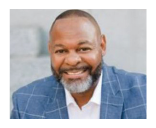 Efrem Smith
A well-known author, speaker, and pastor, Efrem Smith has long been an outspoken advocate for racial righteousness, urban ministry, and serving the marginalized in our communities – issues that lie at the heart of Christian hospitality. He is the former president and CEO of World Impact, a ministry that empowers urban leaders and partners with local churches to reach their cities for the Gospel. The founding pastor of a multiethnic church in Minneapolis, he is currently the co-lead campus pastor at Bayside Midtown in Sacramento, California. His most recent book is Killing Us Softly: Reborn in the Upside-Down Image of God, a reflection on the countercultural Kingdom of God in our midst and what it means to die to self.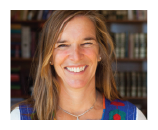 Julie Canlis
Julie Canlis teaches at Whitworth University, a private Christian university in Spokane, Washington. She is the author of two books, Calvin's Ladder: A Spiritual Theology of Ascent and Ascension, which won a Templeton Prize and a Christianity Today Award of Merit, and her newest release, A Theology of the Ordinary, a brief theological meditation on ordinary life as the only place where faith can be lived. Canlis earned a doctorate from St. Andrews while she and her husband, Matt, ministered in the Church of Scotland for thirteen years. She currently resides in central Washington.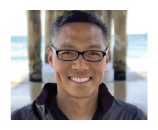 James Choung
James Choung currently serves as the vice president of Strategy and Innovation at InterVarsity Christian Fellowship USA. He has spent the past twenty years involved in college campus ministry of some kind. He has served on the pastoral staff of churches ranging in size from megachurch to house church and in locations as varied as Boston, Massachusetts; Seoul, South Korea; and the Los Angeles area. Choung is the author of four books, the most recent of which is Longing for Revival, written with Ryan Pfeiffer. As a dynamic and thoughtful speaker, Choung's passion for evangelism and love for God's Word come through when he teaches.
Dr. Harry Kelm
Dr. Harry Kelm is the newly appointed executive director of the NAB, where his roots run deep. He attended both the North American Baptist College (now Taylor Seminary) in Edmonton, Alberta, and Sioux Falls Seminary, where he earned a doctor of ministry degree. In addition to serving as a pastor in the NAB for thirty-seven years, he has served on the Governing Board in a number of roles. He was instrumental in the drafting of the present NAB constitution. Dr. Kelm currently resides in Edmonton with his wife, Cindy.