Planter Summit
April 24 @ 3:00 pm

-

April 26 @ 11:00 am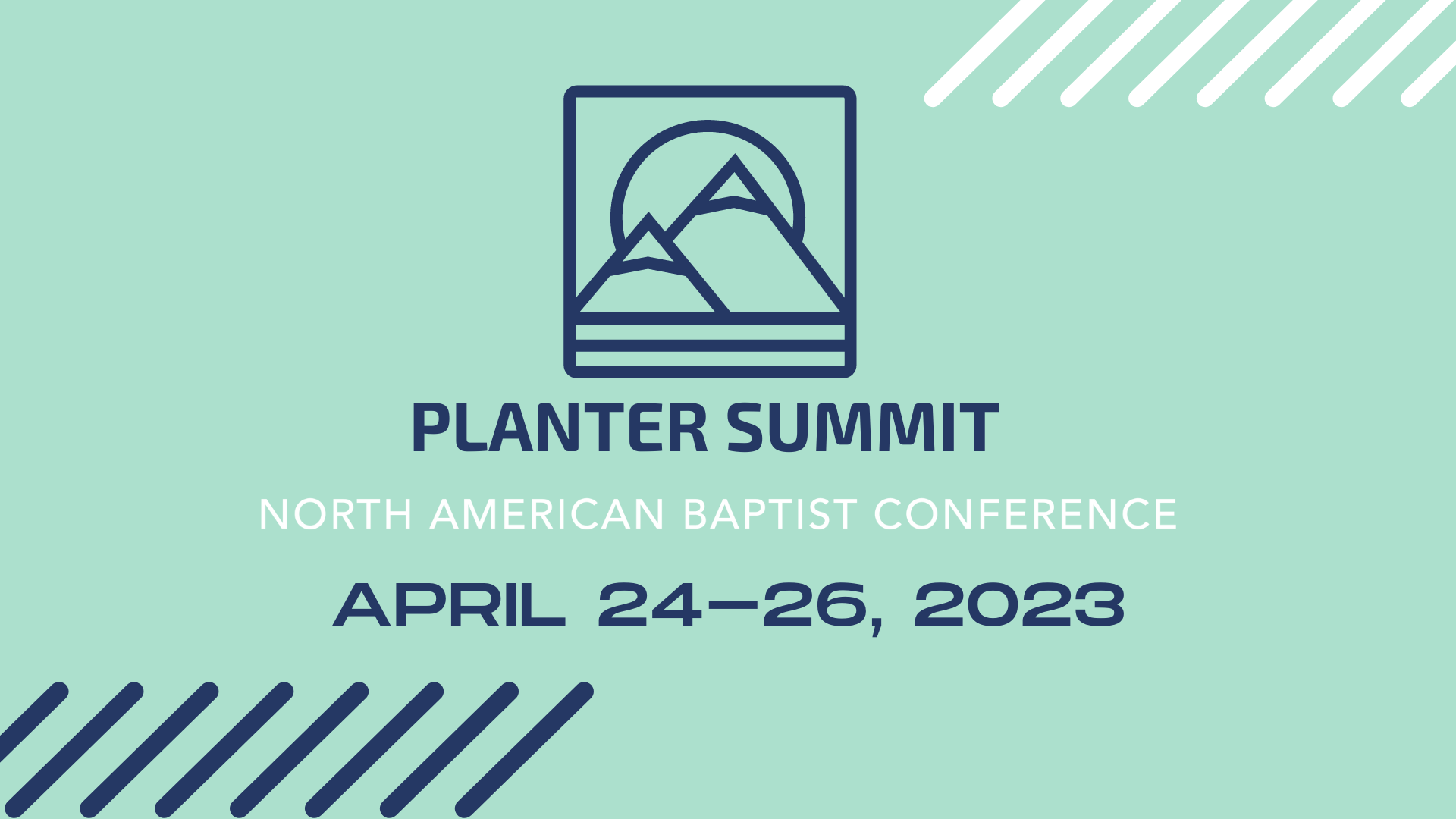 Online registration is now closed for Planter Summit. However, we'd love for you to attend if possible! To check availability, contact Carissa Steinhart.
///
The challenges associated with the kingdom call of church multiplication are often a heavy burden for a lead couple to carry. Whether you're planting a new church, getting a microchurch off the ground, or leading a movement of missional communities, you know this is unique work. The sting of rejection, the weariness of long ministry weeks, and the joy of spiritual breakthroughs all weigh heavy on the souls of church multiplication leaders. As NAB leaders, we are convinced the trajectory of any church multiplication effort begins with who we are becoming as leaders.
Whether you're a seasoned veteran in church planting with the NAB or just kicking tires on church multiplication, this is a great few days of inspiration, rest, and renewal.
Tell Me More!
Planter Summit is not your average conference with a parade of speakers and highly programmed gatherings. For this experience, we seek to gather about 50 people in a beautiful setting to hear from a seasoned church planting leader on the topic of soul care for the lead couple. We hope couples will attend together, though there is no problem attending solo. Our times will be highly conversational and you will have several hours of non-programmed time to explore Chicago or just rest on the beautiful grounds of the Hyatt Lodge.
We are pleased to announce that Jeff Vanderstelt will be this year's speaker. As the Executive Director of Saturate and visionary leader of the Soma Family of Churches, Jeff gets to spend his days doing what he loves – mentoring leaders and equipping the Church in the gospel and missional living. Additionally, Jeff is on the leadership team of Saturate the Sound, a local church collective focused on gospel saturation in the Puget Sound. Jeff has authored Saturate, Gospel Fluency, and Making Space. He and Jayne, his wife, have three children; Haylee, Caleb, and Maggie. Connect with Jeff via his website or on Twitter @JeffVanderstelt.
Where?
We will be back at the stunning Hyatt Lodge in Oak Brook, Illinois. The grounds are very large and covered with serene walking paths and beautiful ponds. For those wanting to explore downtown Chicago on a free afternoon, it's just a 30-minute drive away.
Other Notes
All signed NAB planters with up-to-date associational & MRF giving can attend Planter Summit for no cost. If you're not sure about your status or don't know if you're on our email list, contact Carissa Steinhart.
Consider staying for Bonfire – which gathers on the same grounds as Planter Summit, April 25–27 – joining many other men and women as we seek to create a movement within the NAB. 
Whether you register for Planter Summit alone or choose to stay after to take part in Bonfire, hotel nights can be booked during your registration. If you want to stay additional nights at the hotel before or after the event(s) you register for, you will need to contact the hotel to book those nights. You can call them at (630) 568-1234.