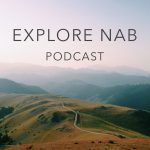 In this inaugural episode, Stu Streeter, VP of Church Planting, sits down with three church planters—Chris Finchum, John Cassidy, and Jamie Hamblet—to talk about what it looks like planting a church in 2019. Listen as they discuss some of the struggles they've come up against and some key strategies they've developed for starting a church community from scratch.
Helpful links:
Stu Streeter is the VP of Church Planting and Ministry Advancement at the International Office. Stu is also pastor of the church that he planted in Folsom, CA; Disciples Church.
Chris Finchum is currently planting Citywalk Church in Yuba City, CA.
John Cassidy is currently planting Hope Community Church in Antelope, CA.
Jamie Hamblet is an up-and-coming church planter who will be planting Disciples Church in Mandan, ND.
Podcast Home