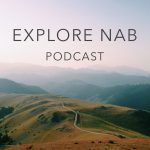 For the third part of the conversation on church planting, Stu Streeter, Chris Finchum, John Cassidy, and Jamie Hamblet talk about launch day. Listen in as they share some behind-the-scenes stories of missteps and surprises in the first days of their church plants.
Helpful links:
Stu Streeter is the VP of Church Planting and Ministry Advancement at the International Office. Stu is also pastor of the church that he planted in Folsom, CA; Disciples Church.
Chris Finchum is currently planting Citywalk Church in Yuba City, CA.
John Cassidy is currently planting Hope Community Church in Antelope, CA.
Jamie Hamblet is an up-and-coming church planter who will be planting Disciples Church in Mandan, ND.
Podcast Home