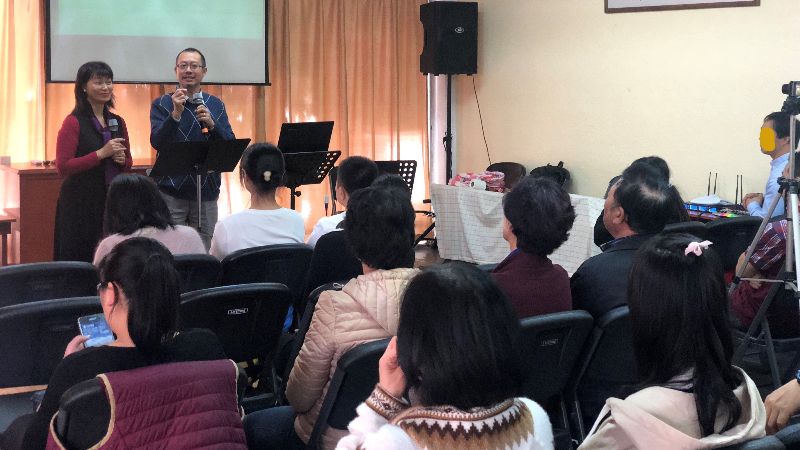 Recently, international workers Nick and Iris took a team from their own restricted country in East Asia on a short-term mission trip to Mexico. God is doing some incredible work among this group, and He used their skills and talents greatly to minister to some local Chinese in Mexico.
Click the link below to hear from Nick and Iris about this trip and how some of their team members have experienced God at work!
'God Opens Our Eyes' by Nick and Iris
Slowing Down to Shepherd Those in Our Community

A rather archaic way of wishing someone a prosperous and successful journey is the word godspeed. This video asks the interesting question, what is the speed of God? The average walking pace is around 3 mph, probably less for most of us. The makers of this video suggest that the speed of God is around 3 mph – the speed at which one can walk around a neighborhood and actually be present with people. In a fast-paced world, where many pastors and churches have jam-packed schedules that continually invite people to come and take part in what the church is doing, this video suggests that to go the speed of God, to have success and flourish in ministry, may require us to slow down and go for a walk. This video is a beautiful expression of what it might look like to begin to shepherd well the people in our community. Enjoy.
Church Planter of the Week
Roger and Carrie Liegmann, WestMOUNT Church, West Kelowna, British Columbia. Roger and Carrie Liegmann have lived in the Okanagan Valley in British Columbia for a decade. After feeling prompted by the Holy Spirit, they planted a new church in West Kelowna. Their greatest desire is to proclaim the glory of God and invite people into a personal relationship with Jesus Christ. The new ministry has experienced growth and an amazing presence and power of the Holy Spirit as they have continued to center the ministry on Jesus and living in His grace. Please pray for them as they desire to see the church revitalized with the power of the gospel. Also pray for the city of West Kelowna, where they desire to see a new power and excitement as the churches come together as one in unity. You can find them online at westmountchurch.com.
Missionary/Church Planter of the Week