God blesses those who work for peace,
for they will be called children of God. (Matthew 5:9 NLT)
Every year, churches across the NAB take part in Spring Missions Sunday, a celebration of what God is up to through the NAB outside of North America and a chance to raise funds to continue supporting the Kingdom work of NAB missionaries. This year's Spring Missions Sunday is March 26, 2023.
This year we are highlighting a number of different NAB missionaries. Since war broke out in Ukraine, all the NAB missionaries who serve in Eastern Europe have become emissaries of God's promise of redemption by providing resources, care, and support to some of those who need it most.
Because Spring Missions Sunday is designed to fit into your typical Sunday worship service, we encourage every NAB church to take part. For more information – including the full story from this year's Spring Missions Offering and a few downloadable resources to help you promote Spring Missions Sunday – visit www.springmissions.com.
---
Planter Summit & Bonfire

It is less than six weeks until the start of the 2023 Planter Summit and Bonfire. There is still plenty of time to register!
Planter Summit is a chance for NAB church planters and spouses to gather together for a great few days of inspiration, rest, and renewal. This year's speaker will be Jeff Vanderstelt, the executive director of Saturate and visionary leader of the Soma Family of Churches. Additionally, Jeff is on the leadership team of Saturate the Sound, a local church collective focused on Gospel saturation in the Puget Sound. His books include Saturate, Gospel Fluency, and Making Space. Planter Summit will run April 24–26, 2023.
Bonfire is an annual gathering of NAB leaders who have given themselves to joining God on mission in their various contexts. It is a time to build into deep community with one another, receive inspiration, and continue training together. Bonfire will run April 25–27, 2023.
While both of these events are unique unto themselves, all who attend are invited to arrive early or stay later to take part in both gatherings. You can find more information about Planter Summit and Bonfire at the links below.
---
Winter 2023 TouchPoint Newsletter

The newest edition of TouchPoint is out now, and it is simply bursting at the seems with stories and resources! The winter 2023 newsletter includes:
The announcement of a new Women's Connection team member.
A recap of the Atlantic Association Women's Missionary Fellowship fall retreat.
Resources to make the most out of Lent.
And much more!

Check out the winter 2023 TouchPoint newsletter at the link below. You can also sign up to receive the newsletters in your inbox, as well as check out the previous editions.
Read the Winter 2023 TouchPoint
---
Registration Open!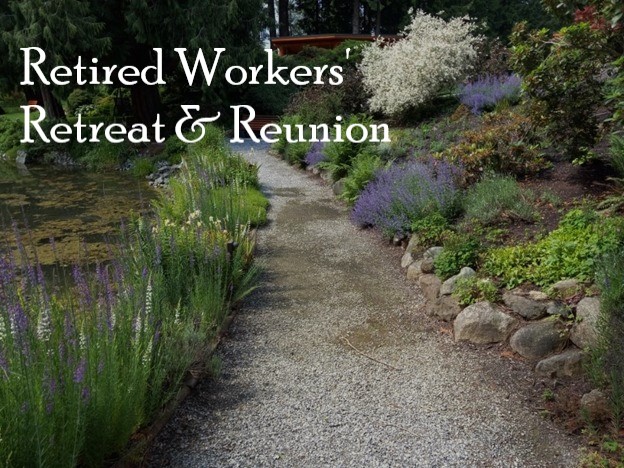 Reunion – an instance of two or more people coming together again after a period of separation. "Reunion" is an appropriate title for the return of the Retired Workers' Retreat. In 2020, the annual retreat schedule was prematurely interrupted and abruptly cancelled due to the Covid-19 virus, with no known return. After a long period of separation, it is time to once again gather together for one last retreat and celebrate all the Lord has done.
We are excited to come together again at Cedar Springs Christian Camp, May 15–17, 2023, and make way for some new retired workers events and traditions in 2024. Please join us for this final retreat, reunite with old friends, and meet some new ones. We will be joined by guests Kerry Bender, Harry Kelm, and Amber Pedroni, along with a number of our retiring NAB missionaries. You can find more information at the link below. Registration for the 2023 retreat is now open. We look forward to seeing you there!