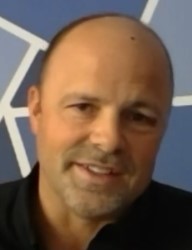 Five and a half years ago, Kristi and I moved from Hartford, South Dakota, where we had planted and pastored a church for seventeen years, to Lacey, Washington, to be the regional minister for the NAB Northwest Region. It was a difficult transition after years of pastoral ministry, but we hit the ground running, and God seemed to bless our efforts. There was a sweet unity almost immediately that began to lead to Kingdom fruit in the region.
Within months, Kristi and I began to feel restless. We were on a walk through our neighborhood one night talking about how sweet things were and yet how we were not satisfied. We talked about how easy and even tempting it would be to simply remain anonymous in our community and coast—very enticing after living under a microscope for much of our lives. It was that same conversation where we decided before God that was not okay! On that night and many others, we dreamt about knowing and investing in our community, about our home being a safe place for people to come do life and talk about real issues. That night, we prayed God would put us in close proximity to people who need Jesus. We had no idea how God would answer that prayer.
A few months later, I received a text while sitting in the Christmas Eve service. It was from the first family we had met when we moved to Lacey. Their oldest son had committed suicide with all the family present. We spent Christmas Eve and part of Christmas day at their house, pleading with God to give us wisdom in how to bring hope to their family. Again, God answered that prayer.
Through that critical event, I met a fire chaplain. This led to an invitation to an informational meeting about chaplaincy, which led to being trained by the Federation of Fire Chaplains. In months I had a uniform, a badge, and a key to the fire stations and the fire department began calling me out to a variety of scenes. I found myself in living rooms having the opportunity to care for people in their moment of need. On a regular basis, I found myself being invited to share the hope of Jesus with people who would never darken the doors of a church. I also felt my faith growing because I was regularly needing to trust God like never before. This also opened up a ministry to first responders that continued to grow.
At this same time, wanting our house to be a hospitable place for our teens and their friends, we put in a couple flat-screen TVs, bought a couple Xboxes, got a ping pong table, and installed a fire pit. Soon the football team was hanging out after games, forty to fifty kids every Friday night. After football, this continued week after week, year after year. We found ourselves staying up late at night having conversations with teens about life that would often lead to the Gospel.
I was often impatient, wondering how God was at work in these kids' lives. Then after three years of kids hanging out at our house, we experienced a tragic death of my son's friend in 2019. Through this tragedy, God, in his mercy, allowed us to all the more share the hope of Jesus with these teens, their parents, teachers, and the community. God beautifully brought the community together to care for them and their families. The fire department, my neighborhood, the school, and my church worked together to help these teens and their families work through their grief.
Then COVID-19 hit! The number of difficult calls increased and began taking their toll on firefighters, medics, and the community I live in. I began getting more calls from first responders and community members to just chat about life and about faith. I am constantly amazed at how open people are to Gospel conversations and yet how frustrated and turned off they are with the church.
In the midst of this season, the chiefs at the fire department called me to a meeting to check in and make sure I (as a volunteer chaplain) was being supported. Eventually they cleared the room and asked if I would be willing to put my name in for a Deputy Chief position that was coming open. I said no to that, only to have them come back with another position called Support Services—serving both the members of the Lacey Fire Department and the Lacey/Olympia community.
In the middle of all that, I had gone to Kansas to drive my brother-in-law's combine, harvesting wheat for four days. As I saw the hustle and bustle of harvest, I couldn't help but meditate on Luke 10 while harvesting, in particular verse 2: "The harvest is plentiful, but the laborers are few. Therefore, pray earnestly to the Lord of the harvest to send out laborers into his harvest." I had been preaching for five years that the church needs to discern where God is at work and join him there. It was as if God was saying to me, "Are you willing to join me?"
Kristi and I, along with others, discerned that God was at work in us, in our community, and at the Lacey Fire Department. It is the best opportunity to dive into the deep blue ocean and become a friend of sinners, in hope that they would be drawn to the Kingdom of God!
After twenty-eight years of vocational ministry, this has been yet another step in trusting what God is doing around us. In just a few shorts weeks at the department, I have discovered all the more that people in the deep blue ocean are spiritually hungry and if we love and serve them well, they will ask us the reason for our hope.