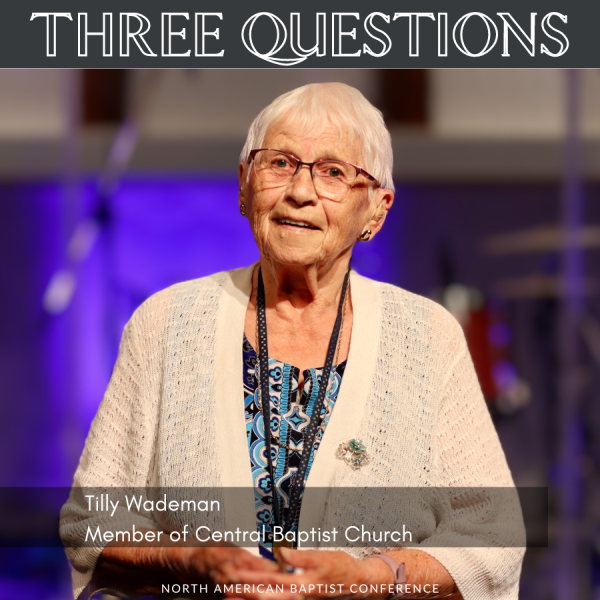 Three Questions is a semi-regular series introducing individuals across the NAB by asking them about their story, their ministry, and what they are learning. This week, we hear from Tilly Wademan, a member of Central Baptist Church in Edmonton, Alberta.
What's your story?
Tilly migrated with her family to Canada from Poland in August of 1928. In a family of nine children, she was number seven, as she was told, "A perfect number. I've always stood by that."
There were four different languages spoken in her school, a one-room schoolhouse, including three new ones spoken by recent immigrants to that area. Hers was a farming family that had friendships with about five couples from the same area in Poland her family came from. When they got together once a week for Bible study, she went along with her dad and faithfully sat on the floor, just listening. One evening, someone's relative was visiting and was allowed to teach the lesson.
This visiting teacher spoke on the book of Daniel. He talked about how Daniel loved the Lord, and Tilly was all ears. He mentioned the time when someone in the book of Daniel was weighed in the balance and found wanting. Tilly recalls, "I remembered somebody in school with a scale and saw how they weighed the balances. All of a sudden, he was talking about writing on the wall. And he talked about Hell, and he made Hell real. He made it so real, that I was not going to go to Hell, I'll tell you that! Of course, I still don't want to go there. But I was a kid, so I started to cry, and I was asked, 'What's going on?' I said, 'Oh, I don't want to go to Hell.' I made a big fuss about it."
After she went home and went to bed, she said, "I didn't go to bed. I got into bed, and I got out of bed. I knelt beside the bed, and I told the Lord that night that if I lived to be a hundred – which actually has happened! – I was not going to do anything else but what he wanted me to do." So began Tilly's walk with God and her opportunity to let him lead her. . . .
---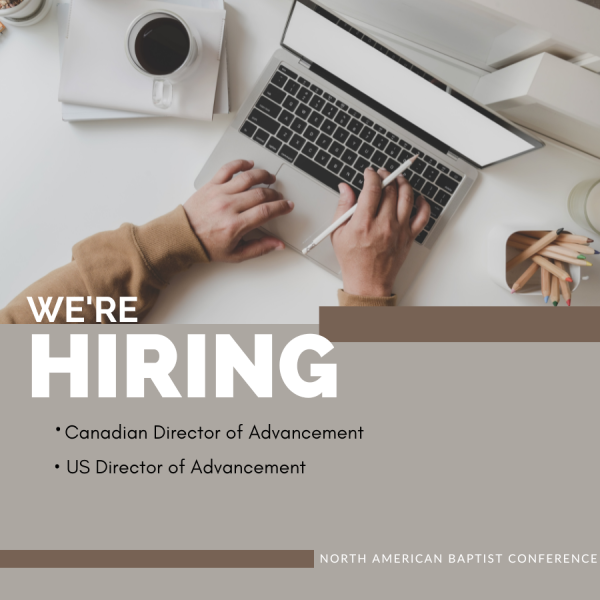 The NAB International Office is hiring for two new positions: the Canadian Director of Advancement and the US Director of Advancement.
Both positions are part time and entail coordinating development, donor care, and fundraising training to maximize fundraising effectiveness throughout our Canadian and US constituency. This includes some travel for donor events.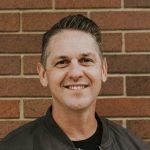 "I am delighted to begin the search for two ministry fundraising experts who will come alongside myself and the rest of the Advancement Team to lead the donor care, donor events, and other fundraising efforts for the NAB. The team and systems in place are excellent; we are just looking for those perfect Canadian and US residents who are active in their NAB church and looking for some part-time fundraising work. This is truly a Kingdom undertaking and a role I believe you will find deeply fulfilling."
—Stu Streeter, VP of Ministry Advancement and Church Multiplication


Follow the links below to find out more information.
Canadian Director of Advancement
---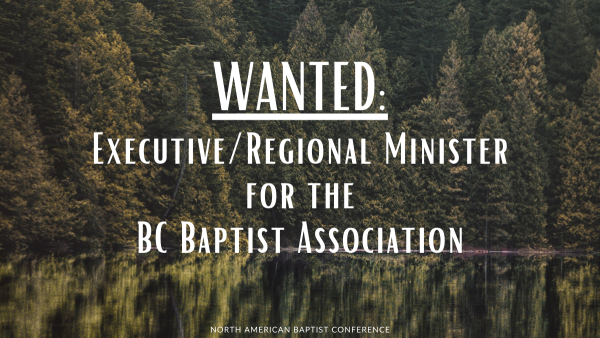 The search has begun for the next regional minister for the British Columbia Baptist Association. This is a full-time position, working with the 28 churches in British Columbia. If you want more information, simply click on the link below to find the job posting and how to apply. If you know someone who might be interested, please pass along the job posting to them.