Scot McKnight at The Bonfire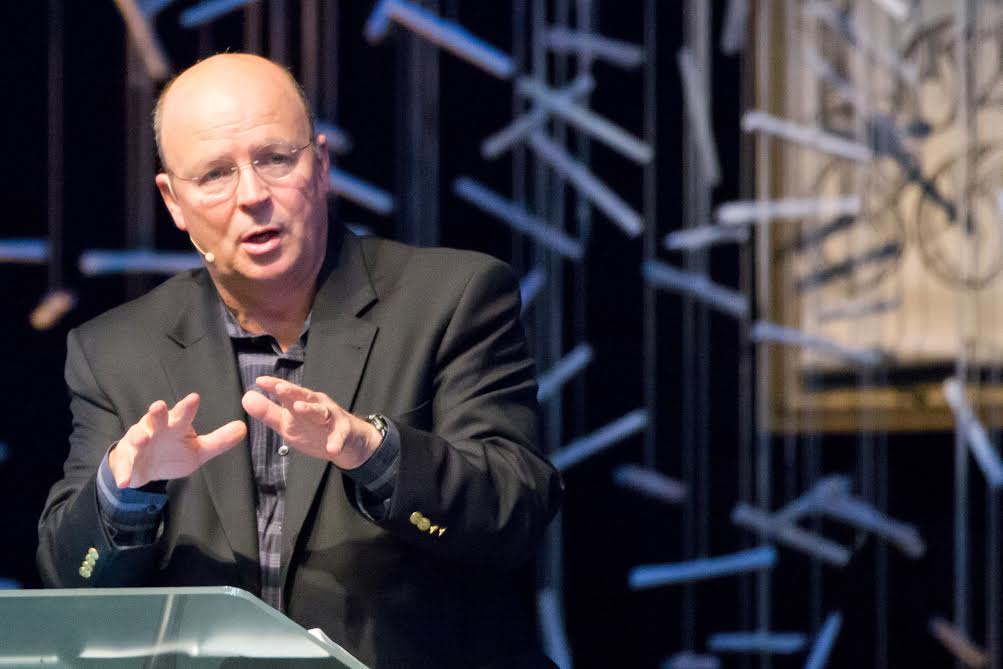 In just two months' time, pastors and leaders from across the NAB will be gathering in Chicago for The Bonfire, a time to encourage one another, learn from one another, and celebrate what God is doing in and through us as a conference and as people of God.
One of the highlights of this time together is the chance to sit at the feet of authors, theologians, and practitioners of the Gospel who are finding new ways of challenging the Church to be God's representatives in their communities. For the last number of years, Scot McKnight has been at the forefront of a number of these challenges. His books, of which there are numerous, have tackled such subjects like diversity in the church (A Fellowship of Differents), the breadth of God's grace (Embracing Grace), the Gospel Jesus preached (The King Jesus Gospel), and what it means to be part of the Kingdom of God (Kingdom Conspiracy). These books, and others of his, have regularly topped recommended reading lists. His newest, with Lauara Barringer, is A Church Called Tov: Forming a Goodness Culture That Resists Abuses of Power and Promotes Healing.
Needless to say, you won't want to miss out on our time with Scot McKnight. Register today to secure your spot!
---
Recap of The Gathering
Last week, more than 120 youth and dozens of leaders gathered in Southern California for The Gathering. They came from NAB churches all across Canada and the US to serve the cities of Orange and Anaheim and hear from God through speakers, worship, and their fellow brothers and sisters in Christ.
This was an event five years in the making, and many of the students who attended went home transformed, with new eyes to see how to serve their communities for the Kingdom and live out the Gospel in their everyday lives.
Check out the video above to catch a small glimpse of what this week looked like for the students who attended.
---
The Smiths Go to Romania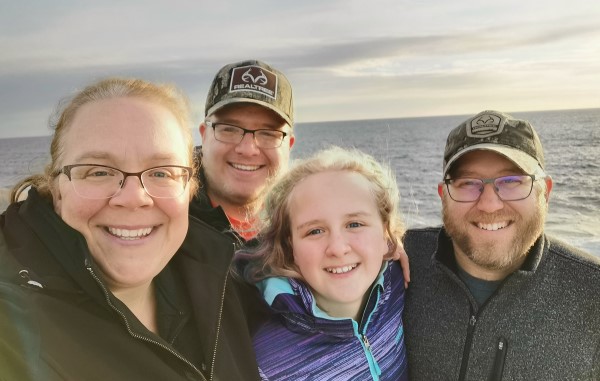 In case you haven't heard the news yet, Ian and Karen Smith will be serving as the interim field directors at Camp Falcon Rock for our Romania field. They will be on the field while Paul and Tanya Gericke return to North America for a much-needed home assignment later this year. They are currently at just over 25% of their needed support. Will you consider joining their support team?
Hi. We are Karen, Ian, Nathan, and Kendra Smith. We are excited to serve as interim field directors with the NAB in the great nation of Romania. Karen and I have been married for twenty-two years and have spent all our marriage serving two different Baptist congregations in pastoral ministry in Alberta. I have served as a lead pastor for the last thirteen years in Mayerthorpe, Alberta. Karen is a registered nurse who has been working in community nursing, as well as facilitating our teens' homeschool regimen. At almost sixteen years old, Nathan is in eleventh grade and has a growing heart for the nations. Kendra is thirteen years old, is in eighth grade, and loves people and animals, especially horses.

Nathan and I (Ian) visited Romania earlier in 2022 and highly valued the ministry of so many faithful Hungarian Baptist pastors, as well as the NAB missionaries serving this region of Transylvania. We have greatly appreciated rural ministry in Alberta and look forward to serving in village ministry in Romania. We also anticipate seeing the further development of Camp Falcon Rock and supporting the Bergmans and Elsie in their ministries. Paul and Tanya Gericke have served so faithfully for many years, and we are happy to aid the ministry in Romania as they are on home assignment. God has already opened so many doors to allow this opportunity to come to fruition, and we are so anticipatory of how he will continue to work. Thank you for your prayer, interest, and support for the NAB mission in Romania.
The ministry of Camp Falcon Rock is an important part of the NAB missionary efforts around the world. This ministry is led by the Gerickes, our Romania field directors. In the last few years, they have experienced a major back surgery for Paul, the COVID pandemic significantly affecting camp ministry, and most recently leading an amazing effort to care for refugees from the war in Ukraine. For them to experience the full benefits of the home assignment, we need to place the Smiths as interim field director on the Romania field. If you would like to contribute to this urgent need, please click on one of the links below. Thank you for your ongoing support of NAB missions in Romania and around the world.