God's Timing Is Perfect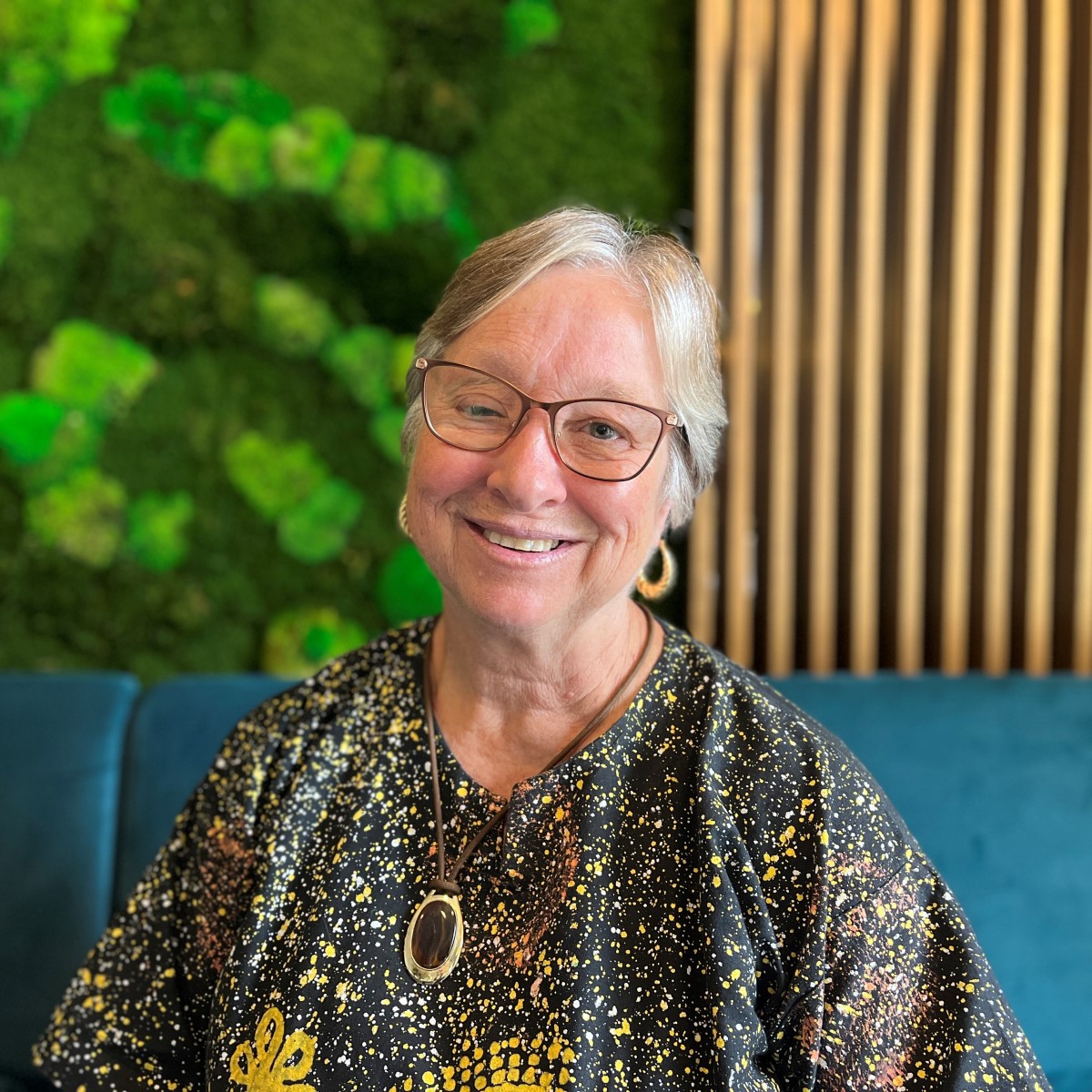 A modern day Bartholomew. That is the way I would describe Elsie Lewandowski. Her infectious smile is a constant source of encouragement to me. Elsie has joyfully served the NAB family on three different continents, in four different countries, and over the course of four decades. As her most recent newsletter reflects, she is retiring from NAB missions, and she will be deeply missed. Thank you, Elsie, for your ministry, your faithfulness, and your smile. Click here to read Elsie's farewell newsletter.
For those who are currently supporting Elsie, her need for financial support will end on June 30, 2023; please consider transferring your support to Maureen and Craig Moody. Maureen is the acting field director in Cameroon, where Elsie served for years, and Craig works at the Rainforest International School, where she taught for several years. For more information about transferring your support as of July 1, 2023, please reach out to Caryn Young at the NAB office at cyoung@nabconf.org.
Kerry Bender
NAB VP of International Missions
---
Newest Update from White Cross Canada


For one hundred years, White Cross has been providing necessary medical supplies to those in need. Through White Cross, churches and individuals across the NAB, in the United States and Canada, are able to partner with medical staff and NAB missionaries in Cameroon. Due to the logistics, White Cross has two separate facilities to collect and ship supplies; in Canada, White Cross is operated by the Alberta Baptist Association, and in the US it is run by Century Baptist Church in Bismarck, North Dakota.
Just last month, White Cross Canada filled another shipping container and sent it off to Cameroon. Inside were numerous boxes of layettes and cloth squares used for surgery, a collection of medical equipment, and even a doctor's examination bed!
Check out the link below to watch a short video of the containing being packed, as well as see the updates to other supplies that are needed.
---
Christmas Offering


For the past eight months, Pastor Dan Schroth and the Refugee Assistance Team at McKernan Baptist Church in Edmonton, Alberta, have been experiencing this truth firsthand. This past April, they began the process of resettling a group of nine Ukrainians seeking a place of refuge in the midst of the turmoil of war in their home country. It has not always been easy, but they wouldn't want to be anywhere else.
Over the years, leaders at McKernan have participated in many of the discussions hosted by the NAB International Office on cross-cultural engagement. They have even hosted some of their own for the members of their congregation. These kinds of conversations are not always easy, but the fruits that grow out of them are so often manifestations of the Gospel at work. When you give to the NAB's Ministry Resource Fund, you are helping to support the training and Gospel work that encourages and provides resources for this kind of cross-cultural ministry.
Give to the Christmas Offering
---
End-of-Year Giving


As you consider donating to the NAB in tax year 2022, here are a few factors to keep in mind to make sure that we are able to give you a tax receipt for calendar year 2022:
If you are sending a check, please make sure it is dated no later than December 31, 2022, and the envelope is postmarked no later than December 31, 2022.
Online credit card transactions must be charged no later than December 31, 2022.
Electronic Fund Transfer (EFT) forms must be received at NAB's Roseville, California, office no later than December 19, 2022.
In order to donate stock prior to the end of the year, notification must be received at NAB's Roseville, California, office no later than December 14, 2022.

Please note the NAB International Office is closed beginning at 4:00 p.m. (PST) on Thursday, December 22, 2022, and reopens at 7:00 a.m. (PST) on Tuesday, January 3, 2023.