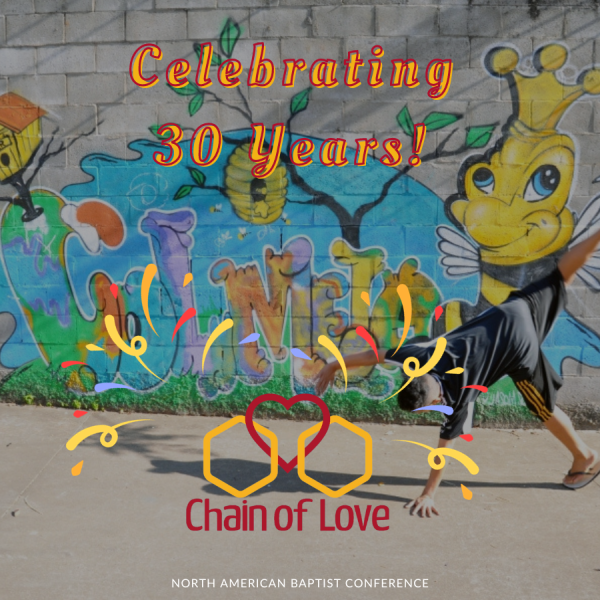 This past October 28, Chain of Love in Brazil celebrated its 30th anniversary! This ministry began with NAB missionaries Ken and Jerilyn Bayer back in 1993 when the Bayer, as well as others, were awakened to the plight of the street children in the city of Novo Hamburgo, Rio Grande do Sol. Jerilyn writes, "It was time to make a decision. God had opened our hearts and revealed a problem to us. We could take the challenge or ignore it. If we ignored the problem, we would face painful consequences."
Since then, Chain of Love has helped keep hundreds of children off the street, providing not only food and shelter but also caring for their physical, mental, educational, and spiritual well-being. You can check out the video of their 30th Anniversary Celebration (most of it is in Portuguese, though the message was given in English by Pastor Stef Piva from Canada). You can also find out more about Chain of Love by visiting their website, and you can give in support of this ministry by clicking on the link below.
---
Introducing Our Triennial Speakers: Part 3
Spanning across the four days of the 2024 Triennial, taking place July 11–14, 2024, we will be blessed to hear from a variety of speakers centered on the topic "Becoming a People of Peace."
Our last evening together at Triennial, we have the honor of hearing from Dr. Tony and Fabiola Campos, NAB church planters from Sacramento, California. They will be teaching on Peace to Our World. This final evening will also include a banquet, allowing us to enjoy a meal together as the NAB family.
The Camposes have been dedicated church planters in the United States for nearly eighteen years, following their prior missionary service in Belize, where they established churches and led social service programs. Currently, Tony serves as the senior pastor of Casa de Luz Church in Sacramento, California, and as the director of Development for Hispanics for Christ. Fabiola serves as a member of the Women's Connection Leadership Team and Cross-Cultural Engagement Team. Together, they cherish their roles as loving parents to three children and proud grandparents to a beautiful granddaughter.
You won't want to miss out on this evening together. Register today at the link below!
---
Have you ever asked yourself what it is that makes sharing our faith seem like an unwieldy activity? Why is it that so many people in our congregations are reluctant, and perhaps why you are, too? Does it seem that evangelism is harder than it used to be? More complicated? Less enjoyable?
In this 60-minute webinar, led by Merb Budd, a member of the Missional Initiatives Team, we will explore the forces at work that have brought great tectonic shifts in the foundations upon which evangelism was first framed. Those shifts require us to think afresh about evangelism. This webinar will help us think through these changes and consider ways in which we might respond. We will not be looking at solutions as much as understanding the issues. This is a first step in exploring the changes required to evangelize in the 21st century.
---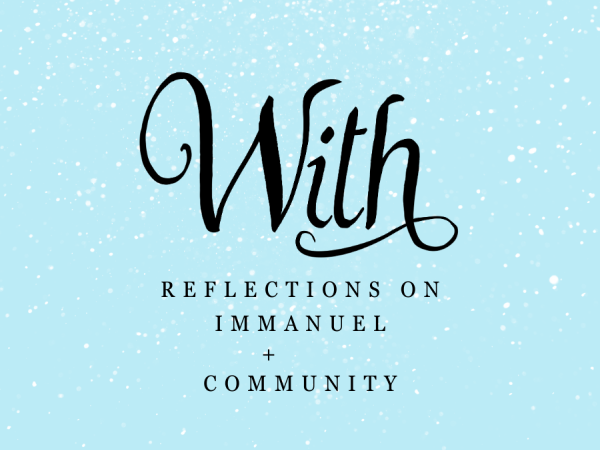 It may be the middle of November, but the Advent season is just around the corner.
For this year's Advent devotionals, a collections of leaders across the NAB will be sharing their thoughts and reflections on community and what it means that God is with us.
If you don't already receive these annual devotional emails (also sent out during the season of Lent), we encourage you to sign up. They are sure to help you center your thoughts and heart on what God has for you this season.