I just lived my 8,800th day on earth…
As I reflect on this, I would say something that has existed throughout most of my life is the rhythm of gaining and losing perspective. I have just come out of a difficult month where the weight of the personal, impersonal and interpersonal realities of life collided which resulted in both the gain and loss of perspective. It has been several challenging weeks of re-evaluating my sustainability and regaining a footing in my identity as a disciple and child of God. There have been days where my focus was small, inward and isolated  — days of helplessness, confusion, bitterness — but also days of hopeful assurance, confidence, joy, and thankfulness. It is the rhythm of perspective…the motions of a life lived in step with the Creator who is making all things new. I am grateful to have access to the eternal perspective that is mine in Christ Jesus, and I pray this is the perspective I see with increasing measure above all others.
Romans 11:33–36
Oh, the depth of the riches of the wisdom and knowledge of God!
How unsearchable his judgments,
and his paths beyond tracing out!
"Who has known the mind of the Lord?
Or who has been his counselor?"
"Who has ever given to God,
that God should repay them?"
For from him and through him and for him are all things.
To him be the glory forever! Amen.
Paul in Romans 12:1–2 goes on to say:
Therefore, I urge you, brothers and sisters, in view of God's mercy, to offer your bodies as a living sacrifice, holy and pleasing to God—this is your true and proper worship. Do not conform to the pattern of this world, but be transformed by the renewing of your mind. Then you will be able to test and approve what God's will is—his good, pleasing and perfect will.
In light of this, I have some short updates, introductions, and a testimony to share through the following pictures.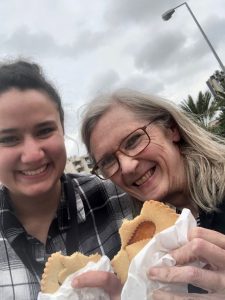 First I want to introduce you to my dear friend, Andrea. In the December newsletter when I shared about God's profound care for me since being here — she is one of the individuals God has used in that regard. After a two month hiatus, she arrived back in Lebanon two days before my internship director and his family returned to their country of origin. It is hard to explain the God-orchestrated timing of this. We became fast friends, and soon after that, roommates, as we had other guests move into the guesthouse with us. We have shared lots of laughter and tears, and it has been a privilege to process our time here in Lebanon together as she has already lived here for three years. This brings me to my next update which is that I have recently moved out of the guesthouse and am now living with Grace, the English teacher I work with at the School of Hope. This has been a positive transition that has allowed more stability in the practical aspects of living here, while it has also opened up more opportunities for hospitality, hosting and fellowship.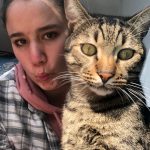 I don't have any pictures with just Grace and I yet, but I have included a picture of my other new roommate: (Grace's cat, Winston…he's trouble).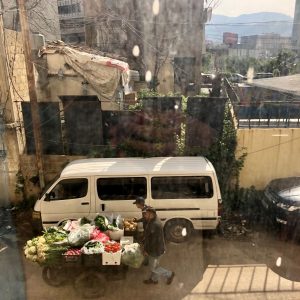 This picture encompasses a few small pieces of Lebanon that I have grown to love and appreciate. Fresh fruit and vegetables are available on every corner of the neighborhood I live in. It is a special site to see the fruits change with the seasons as the shop owners carefully display them on their carts, tables and shelves. These men frequent the streets of the neighborhood announcing boisterously their produce and prices into the echoing corridors.
Another dynamic I appreciate is the proximity at which people live to one another. As I mentioned before, it has become common for us to host people at our house, or have friends drop in spontaneously for a meal, movie, or tea time. The casual, laidback, and prioritized presence of relationship is something I have marveled at and increasingly value – especially as someone who has had the tendency to overprepare and perfect the tasks of hosting, which can ironically come at the cost of true and sincere relationship.
I inherited a pair of rollerblades from the internship director who moved, so Andrea and I took them to the coastal corniche a couple weekends ago so I could try them out. She snapped this picture of me on the way by! Rollerblading is something I love to do back home, so this has been a fun and unexpected activity to have here as well.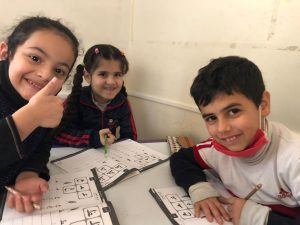 The kids. It wouldn't be an update without them. This is where I want to share a brief and seemingly small but significant testimony of the transformative work of God. When I arrived at the school as an official helper back in November, the KG2/KG3 classes were undergoing transition with a teacher who was phasing out and Grace who was phasing in. I distinctly remember the chaos and disorganization of the classroom, but specifically, there was one student who was constantly acting out. At all times he was either banging on the table, acting violently towards his tablemates, or disrupting the rest of the class with his behavior. I learned his name quickly because he was called out so often. It was something that had to be handled within the confines of school, because when his father caught wind of his behavior he would just get beat at home. There's another kid who sits quietly, smiles sweetly, is engaged, is friends with the other students, raises his hand and respects the classroom rules. Well, this is actually the same student, the first description is from four months ago, and the latter is him now. What happened in between? I don't know for sure. What I do know is this: there has been faithful people like you praying alongside us as teachers and staff, there has been intentional love and discipline, and there is a good Shepherd in the classroom with us who says "let the little children come to me."
To see a night and day transformation like this is affirming to the ministry of discipleship, where these young disciples will go on to make disciples who make disciples.
Matthew 9:36–38
"When [Jesus] saw the crowds, he had compassion on them, because they were harassed and helpless, like sheep without a shepherd. Then he said to his disciples, "The harvest is plentiful but the workers are few. Ask the Lord of the harvest, therefore, to send out workers into his harvest field."
This is the beauty of the Kingdom of God – ready for harvest – Lord may this be our perspective in light of eternity.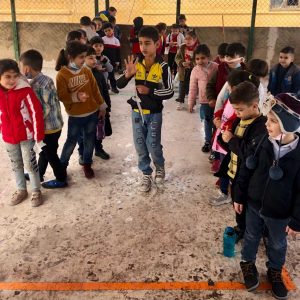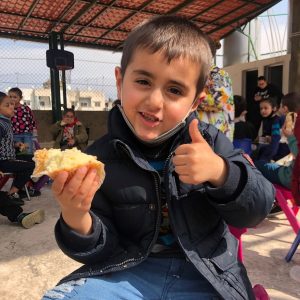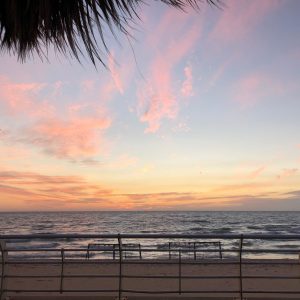 Two prayers…
I long for the day when we can all gather and weep, for our mourning is not in part, but with the whole of creation. Groaning Lord, hear our cries for mercy, lead us to repentance, heal us in our suffering and sickness. For the weight of the world lays heavy on our shoulders, but how much more on yours, Lord. We are but flesh and bone, limping our way to eternities shore. Prince of Peace, bring assurance that we are not alone, and may our hope rest secure in a future that is now only seen in part, but soon to be seen in full.
I pray with my brothers and sisters around the world, for those who are now and not yet, in Jesus name, amen.
It is too heavy, Lord. Maranatha!
---
Father, you have not forsaken us. Your children are being called from all corners of the earth, and you have not forsaken us. Thank you for the redeeming power of your death and resurrection that is once, for all. We declare a hallelujah! for You reign in power and might with compassion and gentleness. May Your Holy Spirit produce in us fruit that lasts day-by-day. For the glory, honor, and worship of you alone, amen.

Prayer Requests:
for the battle that is not against flesh and blood, but the spiritual forces of evil, both here and across the globe.
for unity in the Church and amongst our brothers and sisters everywhere.
for a local spiritual/cultural mentor for me.
praise God for the transformative work in the kids lives.
pray for disciples who make disciples.