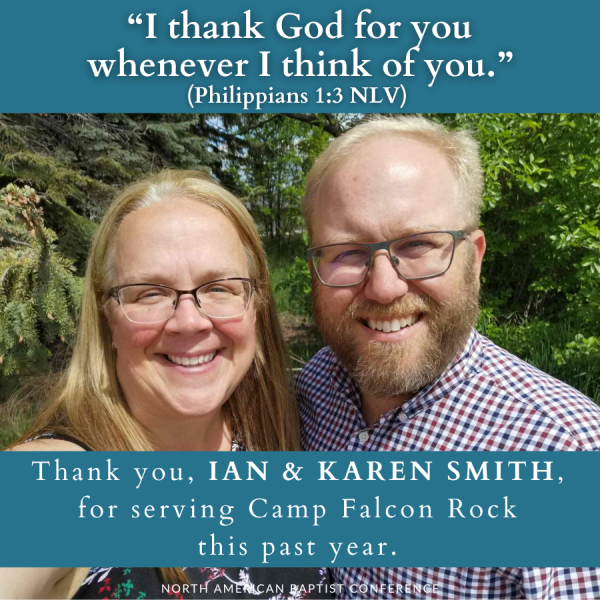 It's with a final word of appreciation that we say goodbye and God bless to the Smiths. Ian and Karen, along with their two children, stepped into the role of interim field director in Romania as Paul and Tanya Gericke came back to North America for a much-needed home assignment.
With enthusiasm, they embraced not only the camp ministry at Camp Falcon Rock and the village ministries in the surrounding communities, but they also participated in Ukrainian relief efforts across the border into Ukraine. You can read more about some of those experiences in Ukraine by clicking here.
As Ian and Karen transition to pastoral ministry back in their home country of Canada, they will be greatly missed by the staff of Camp Falcon Rock, as well as the many lives they have touched in the surrounding communities. We pray God's best for them as they begin this next chapter.
Several of their donors have already reached out to ask where they can redirect their support. We would like to make two suggestions:
Jason and Erin Bergman – If you would like to continue to support the ministry in Romania and Camp Falcon Rock, we would encourage you to transition your support to Jason and Erin Bergman. The Bergmans have been serving in Romania with their four children for the last several years, but they are in need of further support. If you are giving by check, please add "Jason and Erin Bergman" to the memo line. If you are currently supporting the Smiths and we do not hear from you by August 31, all future support will automatically be applied to Jason and Erin.
Maureen and Craig Moody – With the departure of Calvin and Susanne Hohn from Cameroon, the NAB desperately needed to find an acting Cameroon field director for the NAB. Maureen rose to this challenge and is doing an excellent job, but because of the urgent need, we placed Maureen and Craig on the field significantly underfunded. If you would like to support the ministry of the Moodys in Cameroon, it would be greatly appreciated. If you are giving by check, please add "Maureen and Craig Moody" to the memo line.

If you would like to support one of these urgent needs, please reach out to Nina Roibu at nroibu@nabconf.org.
If you have any questions, please do not hesitate to reach out to Caryn Young at cyoung@nabconf.org or to me at kbender@nabconf.org or at (916) 783-1526. Thank you for your consideration and your support of NAB missions and the breaking in of the Kingdom of God around the world!
Faith, Hope, and Love
Kerry Bender
NAB VP of International Missions


---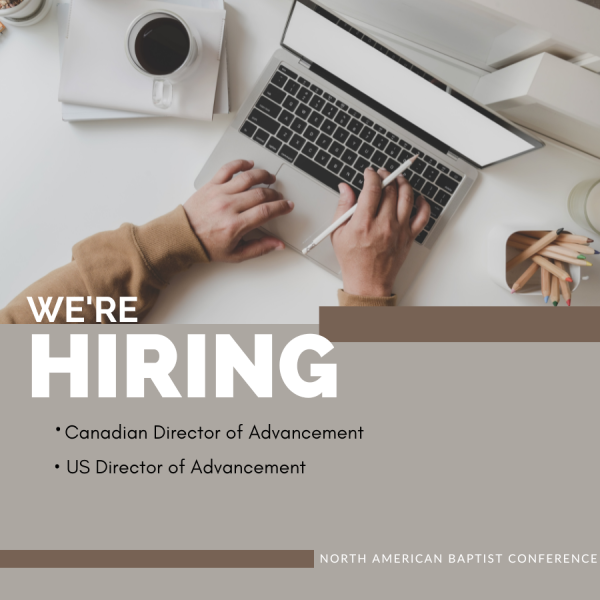 The NAB International Office is hiring for two new positions: the Canadian Director of Advancement and the US Director of Advancement.
Both positions are part time and entail coordinating development, donor care, and fundraising training to maximize fundraising effectiveness throughout our Canadian and US constituency. This includes some travel for donor events.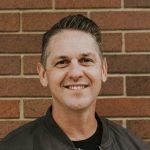 "I am delighted to begin the search for two ministry fundraising experts who will come alongside myself and the rest of the Advancement Team to lead the donor care, donor events, and other fundraising efforts for the NAB. The team and systems in place are excellent; we are just looking for those perfect Canadian and US residents who are active in their NAB church and looking for some part-time fundraising work. This is truly a Kingdom undertaking and a role I believe you will find deeply fulfilling."
—Stu Streeter, VP of Ministry Advancement and Church Multiplication


Follow the links below to find out more information.
Canadian Director of Advancement