On Mission with God

After serving in as the regional minister for the Northwest Region since 2016, Chris Gorman will be stepping down from that role at the end of the October. In that short time, God has used Chris and his family in remarkable ways, both within the NAB community and within their local community. As Chris transitions into his new role as a full-time chaplain for his local fire department, he graciously took some time to share the journey that led him here and the Kingdom fruit that has blossomed along the way.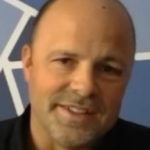 Five and a half years ago, Kristi and I moved from Hartford, South Dakota, where we had planted and pastored a church for seventeen years, to Lacey, Washington, to be the regional minister for the NAB Northwest Region. It was a difficult transition after years of pastoral ministry, but we hit the ground running, and God seemed to bless our efforts. There was a sweet unity almost immediately that began to lead to Kingdom fruit in the region.
Within months, Kristi and I began to feel restless. We were on a walk through our neighborhood one night talking about how sweet things were and yet how we were not satisfied. We talked about how easy and even tempting it would be to simply remain anonymous in our community and coast—very enticing after living under a microscope for much of our lives. It was that same conversation where we decided before God that was not okay! On that night and many others, we dreamt about knowing and investing in our community, about our home being a safe place for people to come do life and talk about real issues. That night, we prayed God would put us in close proximity to people who need Jesus. We had no idea how God would answer that prayer.
Continue Reading Chris's Story
We trust that Chris has impacted the lives of many of you over the years as both a pastor and regional minister. As he transitions to this new role, we want to give the opportunity to share with him a memory or a word of encouragement. If you have something you would like to share with Chris and Kristi, please send an email to Christine Okken.
---
Identity: Part 6 – An Openness to God's Leading

For the last five weeks, we have been sharing a series of articles from NAB Executive Director Harry Kelm about our identity as the NAB. You can read the sixth and final article below or find all of the articles here.
The North American Baptist Conference of churches was formed out of God's leading many years ago. Based on a connection between German immigrants in Canada and the United States, devoted followers of Jesus used these relationships to live and share the Gospel of Jesus Christ. As a result, many of these German immigrants turned their hearts to God in Jesus. God was leading and directing.
These believers felt God bringing them together into churches. Partnerships were then made with other like-minded churches, and a conference of churches was birthed. In this working of God, it was evident there was a need for training leaders and pastors. In response to God's direction, theological and Christian education became a priority.
At the same time, there was an ongoing desire by these churches to share the Gospel not just with people who were of the same cultural heritage but people across the world. Churches saw the value in bringing their resources together and sending missionaries. In faithfulness to God's leading, this conference of churches became a sending organization.
God has continued to lead through the years as our purposes have been refined. Church planting has continued, as well as Christian and theological education and the sending of missionaries. This movement of God in the NAB continues in equipping and training Christians to understand who God is and who they are in their faith in God. This commitment has grown into a missional movement where we see God at work all around us and seek to join God with where he is working.
God continues to lead us in developing partnerships. God continues to direct us in seeking godly justice and righteousness. God continues to lead us to reach out to a diverse world that still needs to know Jesus Christ as Savior and Lord. God continues to direct us to identify those emerging leaders whom God is already raising up all around us to serve and minster for him.
The identifying mark in all of this is that the NAB has always been open to God's leading. The past has not kept us from following this leading but has been a faithful foundation from which God continues to lead us.
---
Light Blue Ocean

After attending Ethos over the past two years through the Great Lakes Association, George Johnson was eager to have three members of the elder team join him for Light Blue Ocean. This online cohort afforded him the opportunity to invite these church elders to join him as we help others join God on mission and seek to be formed in the image of Christ. Likewise, other churches are seeing the opportunity that Light Blue Ocean affords them.
This past Tuesday, October 19, we had our first session of the Fall 2021 Light Blue Ocean. More than twenty individuals – representing twelve different churches across Canada, the US, and Brazil – gathered virtually to discuss the foundations of missional theology. Cam Roxburgh, VP of Missional Initiatives, and David Williams, president of Taylor Seminary, led us through some teaching on the history of the missional movement and why we desire to be a people with a renewed theological vision of the church on mission, serving as a sign, servant, and foretaste of the Kingdom of God. It was a time of rich and honest discussion, and we're looking forward to our time together as a group as we continue to go deeper into how being a people on mission forms and shapes us to live out God's mission in the world.
With another two weeks left in this module – which looks at the roots of missional theology – before we move on to the next three-week module, there is still time for anyone who is interested in participating. If you would like to join us on Tuesday, October 26, please fill out the form at the link below by Monday, October 25, and Sara-May Cardy will follow up with you to ensure you have all the info you need.