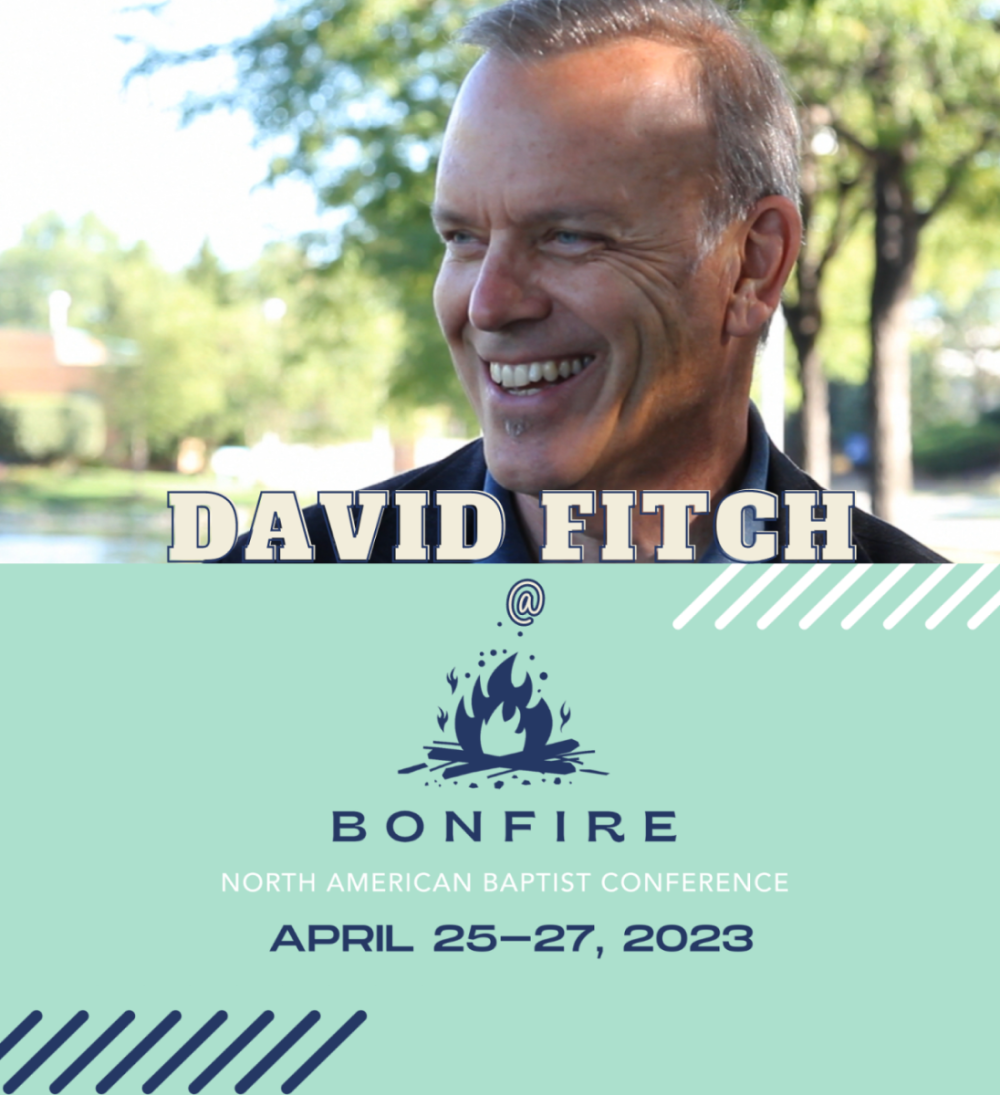 We are excited to share that David Fitch will be joining us for the main teaching at this year's Bonfire. Fitch has been a long-time friend of the NAB; for a number of years he has been a crucial part of the third and final gathering of the Blue Ocean cohorts. His book Faithful Presence has had a shaping influence on a number of leaders across the NAB. Fitch has a unique voice that provokes in the best way while still remaining full of grace and truth. We are excited to be able to spend time learning from him.
Fitch's soon-to-be-released book will form the basis of the sessions we have together; we will wrestle with issues of leadership in the church and how we may have given in to the wrong form of power. Sessions will include topics such as:
The problem of power and the North American church
Worldly power and God's power
The Denial of God's power
Playing God with worldly power
Living under the power of Christ

On Thursday morning, we will host a number of other key church leaders to wrestle together with what we discovered on Wednesday. Bonfire takes place in Chicago, Illinois, April 25–27, 2023.
You are also invited to come early to sit in on Planter Summit, learning from year's speaker will be Jeff Vanderstelt, the executive director of Saturate and author of Saturate, Gospel Fluency, and Making Space. Planter Summit will run April 24–26, 2023.
Sign up today to guarantee your spots!
---
This year's Spring Missions Sunday is this Sunday, March 26, 2023. Every year, churches across the NAB take part in Spring Missions Sunday, a celebration of what God is up to through the NAB outside of North America and a chance to raise funds to continue supporting the Kingdom work of NAB missionaries.
This year we are highlighting a number of different NAB missionaries. Since war broke out in Ukraine, all the NAB missionaries who serve in Eastern Europe have become emissaries of God's promise of redemption by providing resources, care, and support to some of those who need it most.
Because Spring Missions Sunday is designed to fit into your typical Sunday worship service, we encourage every NAB church to take part. For more information – including the full story from this year's Spring Missions Offering and a few downloadable resources to help you promote Spring Missions Sunday – visit www.springmissions.com.
All of the money raised through Spring Missions Sunday helps support the Global Missions Fund. If you would like to give to this fund, which helps support the work of NAB missionaries around the globe, you can click on one of the links below.
---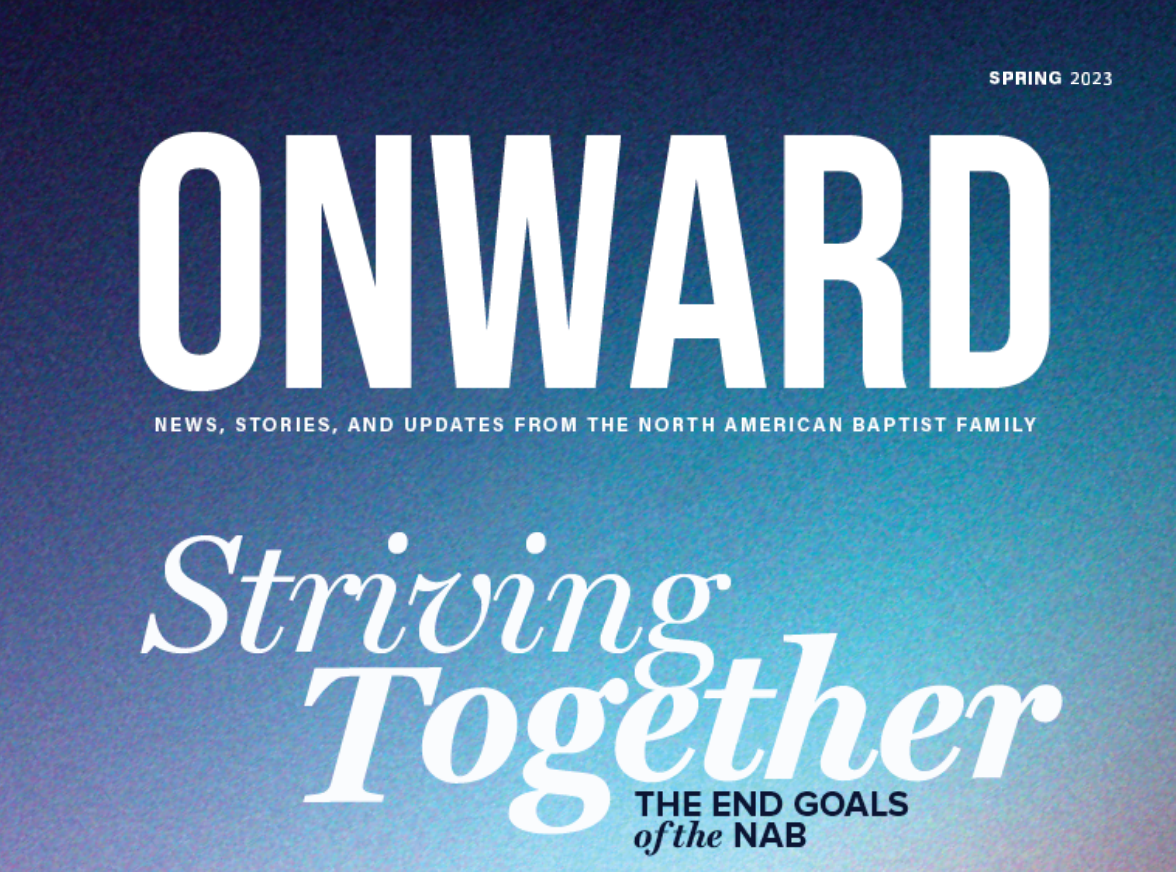 If it hasn't already, the newest edition of Onward will soon be hitting your mailbox. This issue looks the four End Goals of the NAB and includes articles and updates from Women's Connection, Kairos University, White Cross, and other ministry partners, as well as various leaders across the NAB.
If you don't already receive Onward in the mail, you can sign up here for your free copy. You can also find the current edition, as well as all previous editions, at the link below.