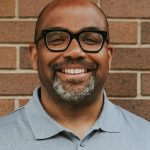 By Wayne Stapleton, VP of Cross-Cultural Engagement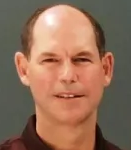 & Doug Friesen, Associate Pastor at Whyte Ridge Baptist Church
And Jesus came up and spoke to them, saying, "All authority in heaven and on earth has been given to Me. Go, therefore, and make disciples of all the nations, baptizing them in the name of the Father and the Son and the Holy Spirit, teaching them to follow all that I commanded you; and behold, I am with you always, to the end of the age." (Matthew 28:17–20 NASB)
Faithfulness to the Great Commission is not without challenge. Reaching people with the Gospel calls for overcoming different kinds of barriers, some cultural and historical, others even geographical. With people, as with Scripture, context matters. Proper scriptural interpretation is not possible apart from biblical context. Gospel ministry to the nations is not without context; people are made up of history and experiences, feelings and commitments. We all bring our past to every present encounter. History frames ministry because it has shaped the people to whom we minister. Author James Baldwin once noted "People are trapped in history and history is trapped in them."
Physical boundaries are not meant to be seen as a hindrance to the message of the love of God carried by his church. Sometimes the Spirit nudges us to travel to faraway lands; other times the Spirit guides us to walk across the room or pick up the phone with a word from God.
And yet, challenge notwithstanding, Christ calls his church to reach the nations. In our efforts to be faithful to him, there are not only hardships but also great rewards. Whyte Ridge Baptist Church (WRBC) in Winnipeg, Manitoba, has overcome both geographic and historical barriers in response to the guidance of the Holy Spirit to reach the Indigenous community.
In 2008, at a local pastors meeting, Doug Friesen from WRBC was involved in a conversation about Jesus's prophetic statement in Acts 1 that his church will be his witnesses in Jerusalem, Judea, Samaria, and to the ends of the earth. The pastors, seeking faithfulness to Christ's command, asked one another "Where is OUR Samaria?" They decided that their Samaritans, people of a different ethnicity that are not immediate neighbors but are nearby, include the First Nations people in their province.
Doug and his church connected with an organization called Pathway Camp Ministries, led by Rick and Elizabeth Greer. The Greers had a call to reach First Nations people and sold a family business to start a ministry styled after Vacation Bible School in various First Nations communities in Manitoba. Pathway would operate on an invitation-only basis, developing relationships with tribal leaders who would then invite them to come do ministry in their communities.
The leaders at WRBC, in connection with Pathway, began ministry to Garden Hill, a First Nations community so remote that in the summer months it was only accessible by plane; ice roads were used on the frozen lakes in winter. Garden Hill was challenging; homes were boarded up, water was scarce, many homes lacked running water, fresh food was hard to come by, and purposeful jobs were lacking.
Over several years, from the summer of 2010 until 2019 when Covid restrictions hit, WRBC sent a team of 8–12 people to complement Pathway's VBS ministry. The volunteers led a weekly VBS there, developing great relationships with the community, caring for the children in many ways. They provided Bible teaching; led worship songs, skits, devotions, games, and crafts; and furnished them with a very tasty and nutritious lunch and snacks each day, probably the children's favorite part! Volunteers found the Garden Hill community to be very receptive and appreciative of their presence. The children loved to stay and play with the staff in the evenings and took pride in walking them around their community.
And yet, WRBC leadership discerned barriers to disciple-making in the Garden Hill community. As time went on, they felt a heaviness that though they brought Bible instruction to Garden Hill once a year for a week, there was not a healthy church in the area for further disciple-making. Apparently, there were three churches in the area, but there was tension between them, so they were not effective in unified ministry. Doug wanted to develop a healthy relationship with the churches in hopes of them reconciling with each other and joining together for Gospel movement there.
For the past number of years, WRBC leaders desired to visit Garden Hill in the winter, to meet with local pastors and other community leaders to discern together practical ways WRBC could engage with the community. The idea would be to bring diverse groups together to bless the community for a common purpose, including activities such as training on suicide prevention, leading youth nights, providing leadership training, or creating a pen pal program between the schools and WRBC. However, for a variety of reasons, such a trip has not yet been arranged. WRBC leaders still seek to develop healthy relationships with the people of Garden Hill, and hopes of such an exploratory trip remain.
There are other kinds of barriers. Today, the future of WRBC ministry to Garden Hill is unclear as the founders of Pathway, the Greers, retired a few years ago, their predecessor moved on this fall, and after three summers of Covid, engagement with Garden Hill has been nonexistent. Currently, WRBC leadership is praying for God to reveal how he might overcome these barriers and what their next steps with Garden Hill might be.
When you are able, please pray for the Lord to help WRBC overcome and break barriers to further disciple-making in the Garden Hill community and for the adults and the children of this dear community.