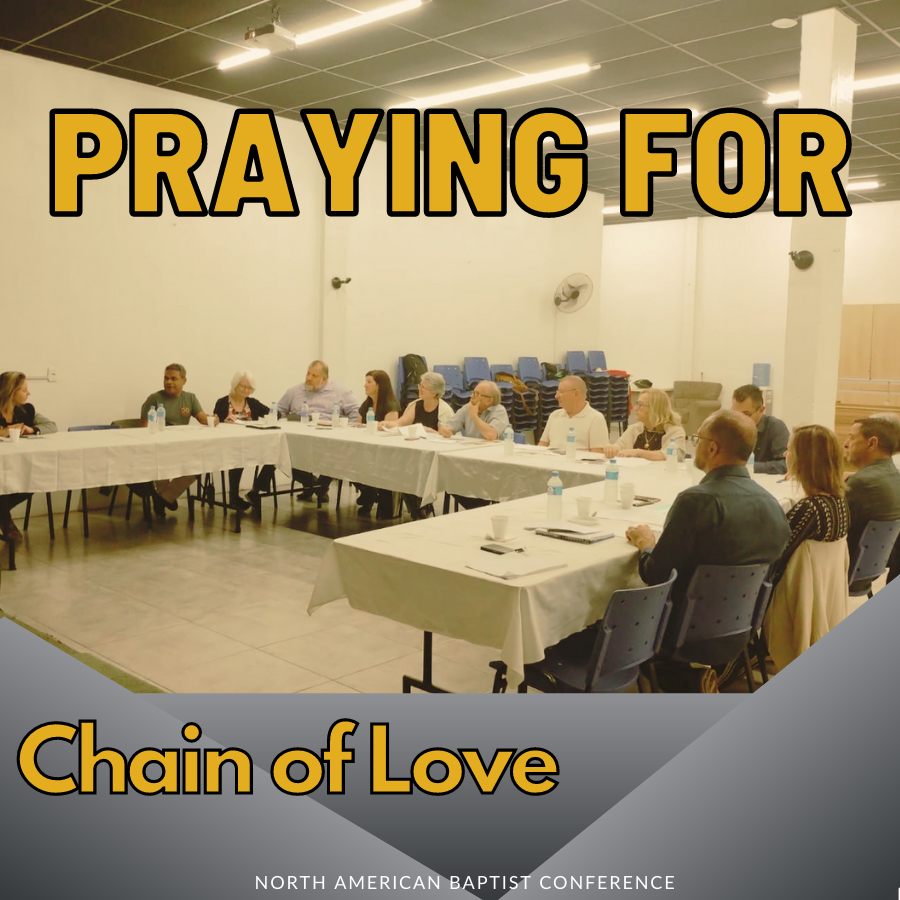 Recently, Chain of Love – an NAB partner ministry that cares for at-risk youth at nine different houses in the state of Rio Grande du Sol, Brazil – held their first in-person board meeting since the onset of the COVID-19 pandemic. It was also the first international board meeting in the Herman Effa Auditorium.
In attendance alongside the national board members were Kerry Bender, NAB VP of International Missions; Corinne Schalm, from Greenfield Community Church in Edmonton, Alberta; Rick and Jean Dunbar, Chain of Love representatives in Canada; and Robbyn Hanstad, Chain of Love representative in the US.
What it joy it was to gather together to get updates on the ministry that took place in the past year and the goals for the next.
Chain of Love also recently was blessed to host two Canadian volunteers from Alberta and a team of volunteers from Oklahoma. Not only did they spend time with the children, entertaining them and spending time with them, they also led Bible studies and shared testimonies – caring for the souls of the students and staff. If you or your church are interested in what a partnership with Chain of Love would look like – whether that is an in-person trip or not – contact or Rick (Canada) or Robbyn (US).
---
There is an urgent need for an Interim Cameroon Field Treasurer while Walter Grob is on home assignment. The position would be for nine to twelve months beginning in July 2023. You can find a brief outline of responsibilities below; please contact Kerry Bender at kbender@nabconf.org for a full description of duties and to discuss this opportunity.
The person needs to be a committed Christian, be willing to stay in a freedom-restricted environment (staying most of the time on the compound), and welcome the challenge of working in a cross-cultural environment. The person would work together with the staff of the Cameroon Baptist Convention Finance & Development Department.

The person needs to have training in accounting (a bachelor's degree is recommended). Ideally, the person should have experience in reconciling accounts and preparing budgets. The person should be skilled in Microsoft Excel and be comfortable using an accounting database.
This could be a volunteer or paid position, but some fundraising would be required. Please reach out if you or someone you know is possibly interested. Thank you!
---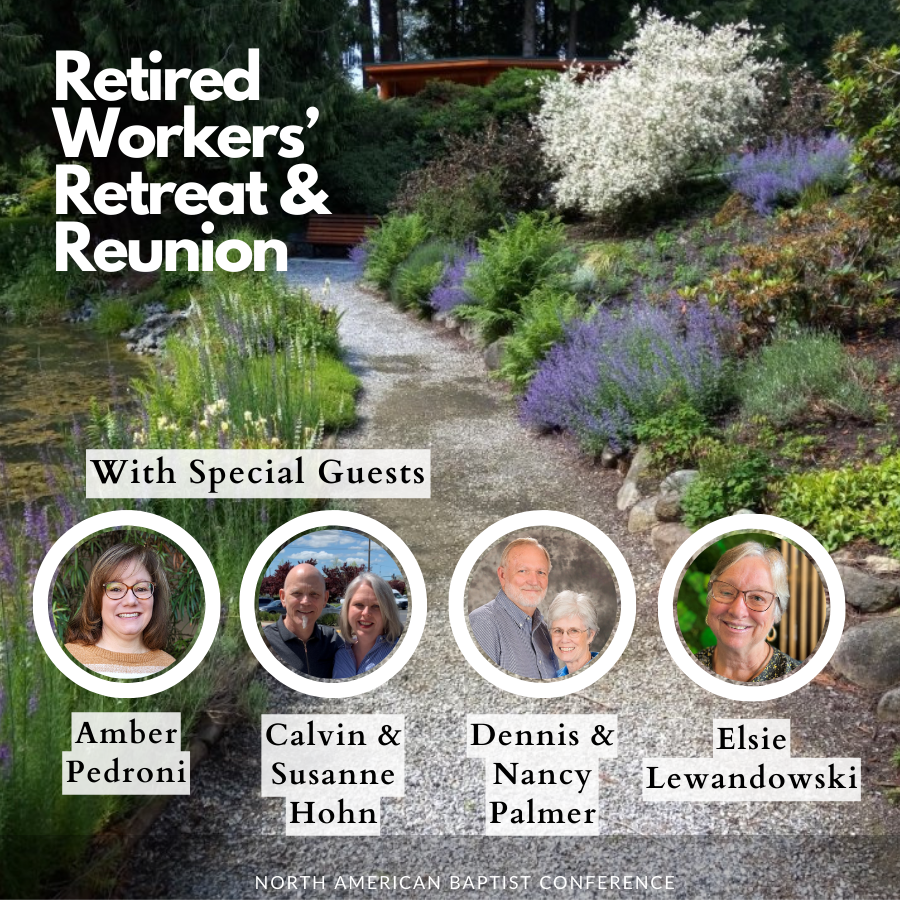 It's less than a month before the Retired Workers' Retreat & Reunion in beautiful Sumas, Washington. We are excited to come together again at Cedar Springs Christian Camp, May 15–17, 2023, and make way for some new retired workers events and traditions in 2024. Please join us for this final retreat, reunite with old friends, and meet some new ones. In addition to distinguished guests Harry Kelm, Kerry Bender, and Amber Pedroni, we will also be graced with the presence of retired NAB missionaries Calvin & Susanne Hohn, Dennis & Nancy Palmer, and Elsie Lewandowski.
This is sure to be an event to remember full of stories, good conversations, and deep connection. Follow the link below for more information and to register.