Better Together Than Apart
By Harry Kelm
NAB Executive Director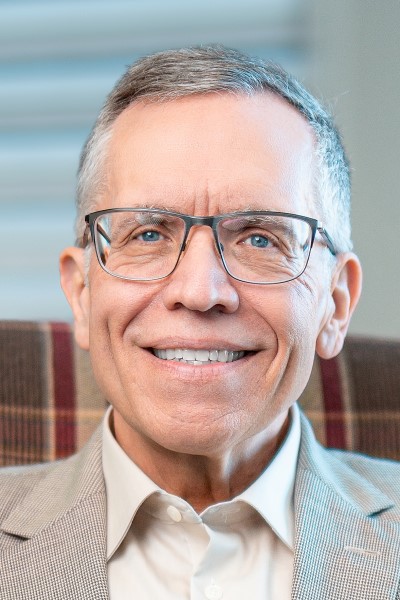 There are many indicators that remind us that this is a time of great upheaval. There are conflicts and disagreements among friends and family, even within the family of God. We live in a time where we can easily become afraid of all we see and sense is happening in our culture. We often hear others say that if we are not careful, a certain action or inaction will cause us to slide down a "slippery slope" towards sin and against God's will. We are challenged to be "pro" this and "anti" that. Certain words, phrases, and actions are now off limits, some rightly and others because that word, phrase, and action has been reinterpreted. There is no question that we face many challenges in living out our faith and navigating the issues of the day. As Christians, we are told to live as children of the light and to renounce the shameful things of darkness. We are to live in a way that pleases the Lord (Ephesians 5:8–10).
Pleasing the Lord and renouncing the shameful things of darkness certainly mean saying no to sin. . .
---
The Gathering Registration Packet

We have some important details to announce about The Gathering! It will be July 10–15, 2022, at Hope International University in Fullerton, California. Registration is $525 USD / $670 CAD on or before January 10 and $575 USD / $735 CAD after. A $100 deposit per person is due at registration. Registration will be through the NAB website and will open on Monday, November 15. In the meantime, youth workers can access the registration info packet at the link below or at www.nabconference.org/nabstudents.
The Gathering is the only experience that connects students from across the NAB in one place for a time of worship, service, transformation, and fun. This event is for middle school, high school, and college-age students and their leaders from across the NAB. If you have any questions about registration or The Gathering, feel free to contact Mike Anderson at (306) 621-9622 or youth@nabconf.org.
The Gathering Registration Packet
---
Mbingo Cancer Radiation Treatment

Because of the stable electricity currently being provided by the recently completed hydroelectric system, in large part due to the financial support of the NAB, Mbingo Baptist Hospital is now working to expand the range of care available to cancer patients. Access to radiation therapy is extremely limited in sub-Saharan Africa, and the majority of patients presenting with tumors will benefit from radiation treatment, so the hospital is currently working to install a radiation therapy unit, which will consist of a large bunker containing two linear accelerators. This is part of the plan to develop a comprehensive cancer center at Mbingo. The other components necessary to successfully treat most tumors – surgery, medical oncology, and pathology services – are already in place.
For the last four years, a team of radiation oncologists, medical physicists, and engineers have been planning for the radiation therapy unit. The design of the bunker has been officially approved by the national radiation safety board of Cameroon, and a used linear accelerator has been donated for the program. In addition to the NAB, the CBC Health Services and the Dana–Farber Cancer Institute at Harvard will be supporting the funding of the bunker.
If you'd like to give to support the Mbingo Cancer Radiation Therapy special project, visit the link below.