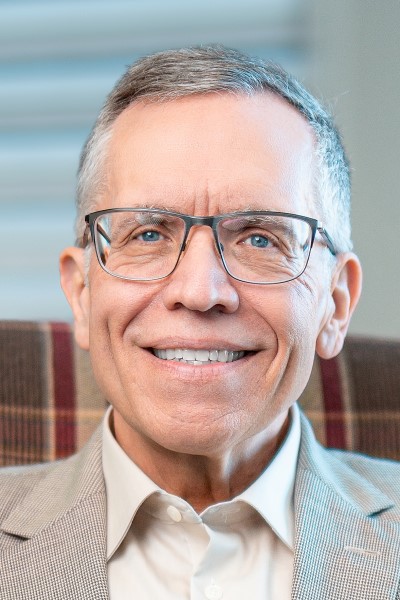 There are many indicators that remind us that this is a time of great upheaval. There are conflicts and disagreements among friends and family, even within the family of God. We live in a time where we can easily become afraid of all we see and sense is happening in our culture. We often hear others say that if we are not careful, a certain action or inaction will cause us to slide down a "slippery slope" towards sin and against God's will. We are challenged to be "pro" this and "anti" that. Certain words, phrases, and actions are now off limits, some rightly and others because that word, phrase, and action has been reinterpreted. There is no question that we face many challenges in living out our faith and navigating the issues of the day. As Christians, we are told to live as children of the light and to renounce the shameful things of darkness. We are to live in a way that pleases the Lord (Ephesians 5:8–10).
Pleasing the Lord and renouncing the shameful things of darkness certainly mean saying no to sin, including greed and materialism; pursuing sexual satisfaction outside of God's plan and design; denying the God-given preciousness of life; the evil of racism in its many forms; hypocrisy, of saying one thing and doing another; treating people with less than the inherent worth and value they have as those created and loved by God; seeking philosophies, theories, and worldviews that are outside of God's Word and God's will; and treating fellow believers with disdain, harshness, and meanness. Sin brings brokenness. It eats away at the image of God in the life of a person. Sin causes us to damage one another and to damage ourselves. Sin destroys our witness to the true character of God. Sin is not just sinful activity; as sinners we devise plans and processes that continue to perpetuate sin. Because human sinners develop and engage in systems, sin can also be systemic. In Jesus Christ, the power of sin in our lives is broken, but we can still choose to sin as God's people.
In light of all of this, how shall we respond? What are we to do and to say? Genesis 1 tells us we are created in the image of God. This image is reflected by the people found in the mosaic of the many nations of this world. Sin distorts this image of God. Sins distorts our relationship to God and to others. Jesus Christ brings us forgiveness of sin and a new beginning. In Jesus, we are redeemed to live in and through the image and design God has for our lives. As a redeemed community, we can live out the mission of God for which we were designed. Our sinful world wants us to keep our heads down, to stay disengaged, to live in fear and defensiveness. God's Word tells us to not live in fear but in power, love, and discipline (2 Timothy 1:7). God wants us to love him with all of our heart, soul, and mind and to love our neighbors as ourselves (Matthew 22:37–39). We are to live the Gospel of Jesus as salt and light (Matthew 5:13–16) and to share the Gospel of Jesus (Romans 10:14). We are to speak the truth of God in Jesus with the love of God in Jesus (Ephesians 4:15). We are to seek God's goodness, truth, and righteousness (Ephesians 5:8–10) as his people. We are to serve selflessly, seeking the best interest of others, even to the point of being sacrificial ourselves (Philippians 2).
As North American Baptists, we are a community of faith in Jesus. In this time of divisiveness and hostility, we need to commit ourselves to live in the love of Jesus Christ. We need to give evidence to our neighbors and to the world that Jesus has transformed our attitudes and actions, that Jesus directs our relationships to others and to the issues of this world. We must listen to each other with respect and love. We must also be open to learn from the experiences and perspectives of one another, especially people of various ages and perspectives, different cultures and ethnicities, both men and women. While there is much passion around the views we hold, our passion does not negate the importance of the fruit of the Spirit of God being evident as we connect with one another. Our passion must also flow to embracing the mission of God to proclaim good news to the poor, freedom for those imprisoned, sight for the blind, and freedom for the oppressed, according to Luke 4:18.
As we listen to the news, as we face others who have different viewpoints, as we engage the world, let us each commit to being quick to listen and slow to speak and slow to become angry (James 1:19). Let us walk with confidence knowing that greater is he who is in us than he who is in the world (1 John 4:4). I believe God has brought us together as the NAB Conference of Churches because we are better together than we are apart. I am thankful we can live that out with one another.