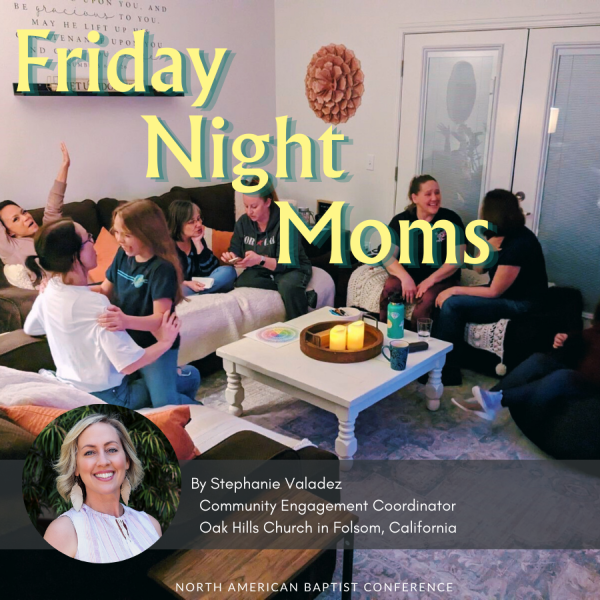 This story was originally published in the NorCal Association newsletter, The Beet.
Three years ago, an affordable housing complex was built directly across the street from Oak Hills Church in Folsom. Oak Hills began to dream of ways to interact with this new community – to be a hope-filled presence in the lives of the residents. Stephanie Valadez, Community Engagement Coordinator at Oak Hills, began to pray about intentionally moving into the neighborhood; below is her story. Please be praying for Oak Hills as we continue to discern where the Spirit is at work in this new community and how we can continue to share the love of Jesus outside the walls of our church. Please also be praying for Stephanie as she leads us in engaging our community well.
In 2020, I was encouraged by a fellow church member to apply to the new apartment community that was being built right across the street from the church. At first, I was skeptical because I knew living in Folsom would be challenging to manage as a single mom working in ministry. Each day on my drive to work (also at the church) I would picture myself there, praying God would save me an affordable unit and help me live out the vision of creating a community of neighbors who would live and do life together. As a single mom, I have a heart for other single parents and wondered if there would be any other residents there who'd share my value for a supportive community. At the end of 2021, I received the keys to my new apartment and almost immediately began forming relationships with my neighbors by just introducing myself and remembering their names. One of my mentors even made a map of the complex where I could keep track of each apartment and building, labeling them with the names of each new neighbor I met. It was fun to see how many families I could fill in each week!
As the summer approached, I felt God calling me to get creative with relationship building in my community. . .
---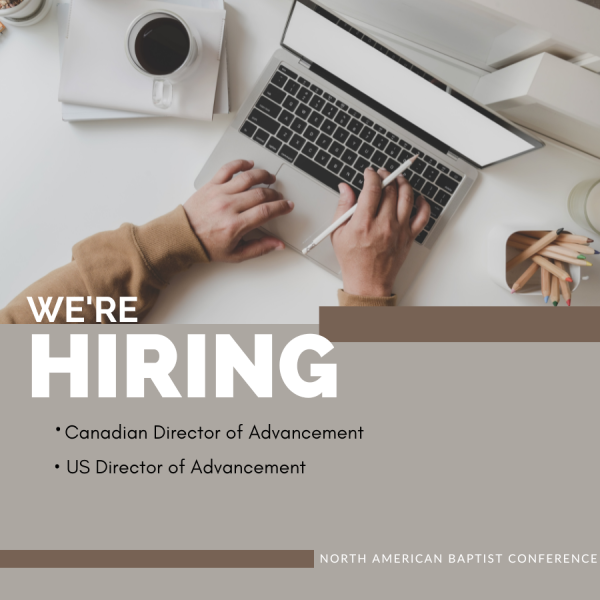 The NAB International Office is hiring for two new positions: the Canadian Director of Advancement and the US Director of Advancement.
Both positions are part time and entail coordinating development, donor care, and fundraising training to maximize fundraising effectiveness throughout our Canadian and US constituency. This includes some travel for donor events.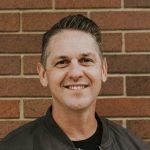 "I am delighted to begin the search for two ministry fundraising experts who will come alongside myself and the rest of the Advancement Team to lead the donor care, donor events, and other fundraising efforts for the NAB. The team and systems in place are excellent; we are just looking for those perfect Canadian and US residents who are active in their NAB church and looking for some part-time fundraising work. This is truly a Kingdom undertaking and a role I believe you will find deeply fulfilling."
—Stu Streeter, VP of Ministry Advancement and Church Multiplication


Follow the links below to find out more information.
Canadian Director of Advancement
---
Catch up on the latest happenings within the NAB around the globe with the newest missionary newsletters! Click below to read the updates, see the pictures from our NAB missionaries, and find out how you can pray for and support them as they join God in what he is doing around the world.
You can also sign up here to receive our dedicated missionary newsletter email sent out every February, May, August, and November.