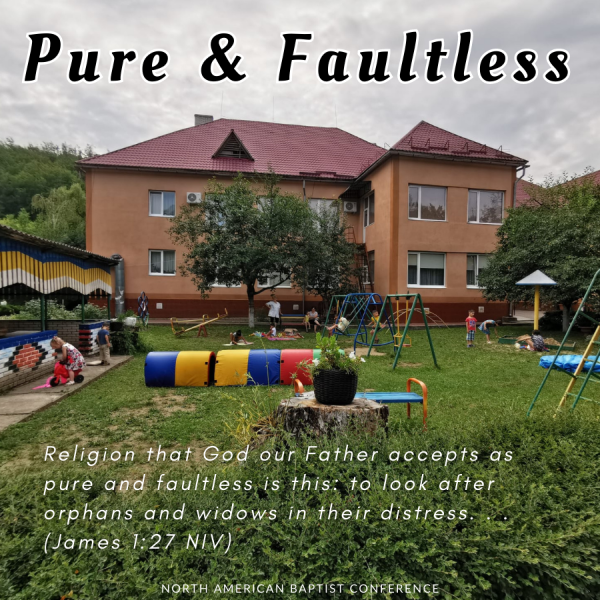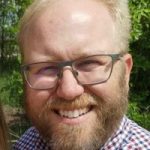 By Ian Smith
NAB Missionary in Romania
On July 4, my family and I entered Ukraine for the second time in a month. While our American brothers and sisters celebrated their independence, we were privileged to serve those who longed for similar freedoms. Our ministry in Ukraine this summer has consisted of visiting camps of Internally Displaced Persons, supporting families in need, and, on this day in July, visiting one of the groups struggling the most in Ukraine right now, orphans.
Through our NAB partnership with the Hungarian Baptist Convention (HBC), we have gained regular access to ministry in Ukraine. Pastor Csaba Janos, an HBC pastor in Baia Mare, Romania, has now made thirty-five ministry trips into Ukraine since the war began. Pastor Csaba has looked for opportunities to provide practical assistance to displaced persons and those providing for their care. In June, Pastor Csaba and I sat around the kitchen table of a Ukrainian brother named Istvan, a member of his local church who has a great desire to help those in need. It was who Istvan informed us about the needs of an orphanage.
As we entered through the security gate of the orphanage, we were pleased to see the buildings were in good repair and to hear many children outside playing. We toured the facilities, home to one hundred and thirty children between the ages of two and seventeen; prayed with the staff; and played with the children. . . .
If you would like to support efforts such as this, you can give to the Crisis Relief Fund for Ukraine at the link below.
---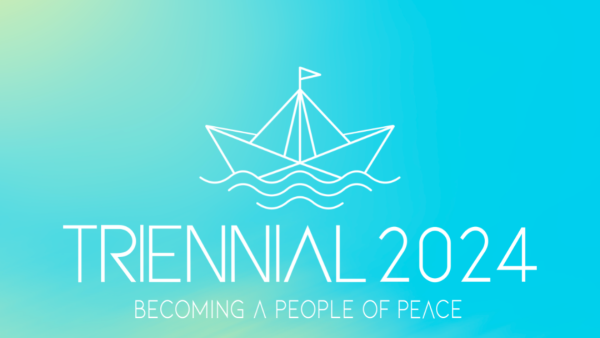 Every three years, the NAB gathers together as one from churches across Canada and the US, as well as from international fields around the globe, to celebrate what God is doing in and through us, to fellowship together with our large and diverse family, and to "spur one another on toward love and good deeds" (Hebrews 10:24 NIV). With the next Triennial only a year away, we wanted to share more about the theme of our time together.
As Executive Director Harry Kelm shared in the recent Triennial promo video, the theme for our time together is Becoming a People of Peace. God's peace is not just an absence of conflict or disagreement, a quiet or calmness. At the center of Christian peace is the Son of God – Jesus Christ. ("For he himself is our peace." Ephesians 2:14) At Triennial, we will consider this peace reflected in the person of Christ in three ways, one for each night of the conference:
Christ's power to restore peace between an individual and God.
Christ's desire to establish peace within the community of believers.
Christ's call for the Church to extend his peace to the world. This happens as we engage individuals outside the family of faith and engage with creation that groans in anticipation of redemption.

Keep an eye out for registration to open before the end of the year. In the meantime, set aside July 11–14, 2024, in your calendar; you will not want to miss out on our time together in St. Paul, Minnesota.
---
The newest edition of TouchPoint is out now, full of stories and resources! The summer 2023 newsletter includes:
An interview with Claire Marker, the director of the Bicol Center for Christian Leadership in the Philippines.
A recap of a Women's Connection event in Des Moines, Iowa.
Information about Triennial next summer.
Suggestions of summer studies.
And more!

Check out the summer 2023 TouchPoint newsletter at the link below. You can also sign up to receive the newsletters in your inbox, as well as check out the previous editions on the NAB website.