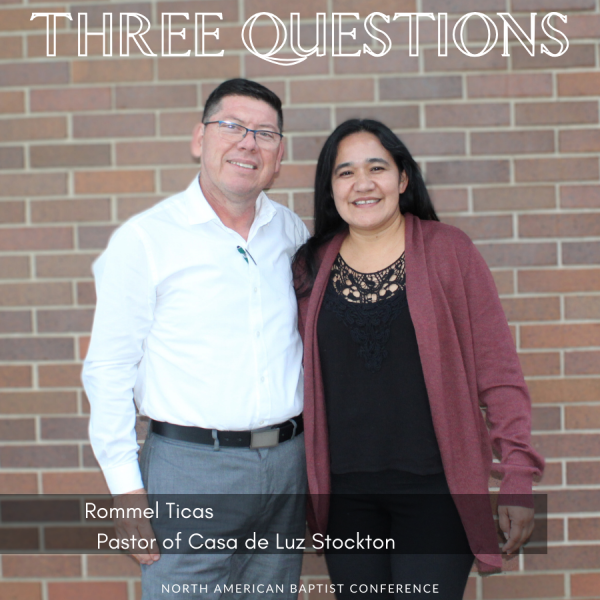 Three Questions is a semi-regular series introducing individuals across the NAB by asking them about their story, their ministry, and what they are learning. This week, we hear from Rommel Ticas, the pastor of Casa de Luz Stockton in Stockton, California.
What's your story?
My name is Rommel Ticas. I was born in El Salvador in 1973 into a family of twelve siblings. Ever since I was a child, I had a desire in my heart to serve God. I came to know about Christ at the age of 12. I was introduced to Jesus through a sister in Christ who would come to my house to pray for my father, who was sick. I have been married to my wife, Mirna, since 1996, and we have three children: Cinthya, Rommel, and Genesis, as well as two grandchildren.
I came to the US at the age of 26 with my wife and our first daughter. My mother had arrived many years earlier, and it was through her that I was able to obtain legal residency and come to live in this country. God worked in a miraculous way to grant me what millions of Hispanics desire but cannot attain.
From a young age, I was involved in youth groups, and when I arrived in the US, I began attending a church. There, I had the privilege of serving in various ministries. My wife and I cleaned the church building for many years, starting with the simplest yet necessary tasks. Gradually, we took on more responsibilities, such as caring for the children, teaching the youth, and eventually becoming a Sunday school teacher for adults. This journey led to my invitation to serve as a co-pastor of the church, a role I gladly embraced for over eleven years. . . .
---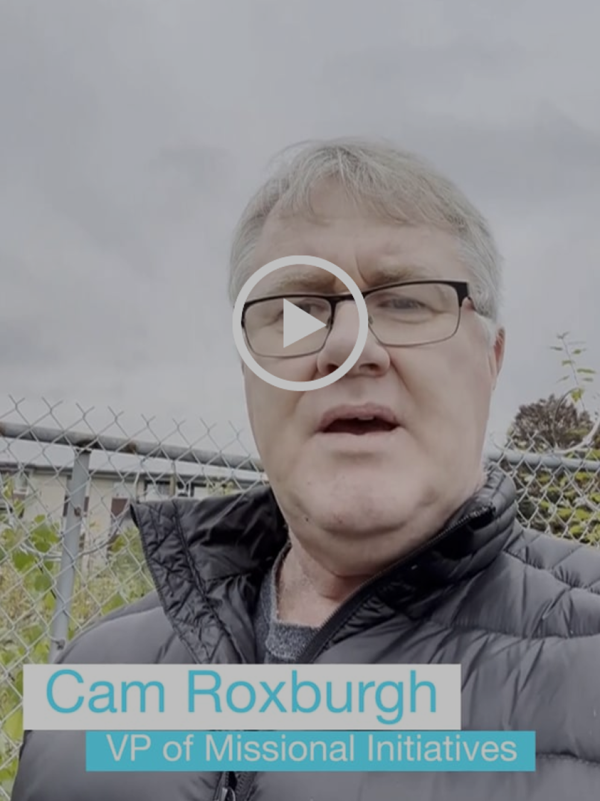 In the newest walkabout video, Cam Roxburgh, VP of Missional Initiatives, reminisces about Triennials past and looks forward to what he anticipates God will do at the 2024 Triennial. Please take a few minutes to watch it, and feel free to share it on social media or set aside three minutes during the announcements at Sunday service or small group.
And don't forget to register for Triennial. The first 50 people who register will receive a free gift, as well as bragging rights.
We look forward to seeing you St. Paul, Minnesota, July 11–14, 2024.
---
Introducing Our Triennial Speakers: Part 2
Spanning across the four days of the 2024 Triennial, taking place July 11–14, 2024, we will be blessed to hear from a variety of speakers centered on the topic "Becoming a People of Peace."
During our second evening together, Rev. Joseph Thomas, an NAB pastor, will be teaching on Peace in the Body.
Rev. Thomas has pastored Neshaminy Valley Church in Bensalem, Pennsylvania, for the past twenty-six years. He prefers the predictable and boring, solitude, and being a recluse; he is given to stubbornness and never gives up. Recent evidence of life includes rehabbing a historic building from 1746, walking the 500-mile-long Camino de Santiago, orchid growing, and studying the science of Indian cooking.
We are excited to have Rev. Thomas lead our Friday evening session.
---
Have you ever asked yourself what it is that makes sharing our faith seem like an unwieldy activity? Why is it that so many people in our congregations are reluctant, and perhaps why you are, too? Does it seem that evangelism is harder than it used to be? More complicated? Less enjoyable?
In this 60-minute webinar, led by Merb Budd, a member of the Missional Initiatives Team, we will explore the forces at work that have brought great tectonic shifts in the foundations upon which evangelism was first framed. Those shifts require us to think afresh about evangelism. This webinar will help us think through these changes and consider ways in which we might respond. We will not be looking at solutions as much as understanding the issues. This is a first step in exploring the changes required to evangelize in the 21st century.