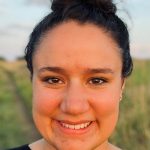 Greetings to the NAB family!
I have recently returned to Canada after eight months living in Beirut, Lebanon. It is difficult to summarize all that I experienced, but I wanted to share a few reflections on my time abroad. I cannot say it enough how good, kind, and caring our God is. As I navigated the throes of culture-shock, adaptation, and the swift circumstantial changes throughout my time there, I was always met with the steadfast care and provision of the Lord. His faithful presence is what I boast in first and foremost when I reflect on this experience.
I had never been to Lebanon prior to this internship, and I found myself captivated by the complexities and cultural richness that exists within the heart of the Middle East. Lebanon is the crossroads for many ethnicities, people groups, and religions, and I felt I only scratched the surface of discovering the dynamics that exist within this geographically tiny county. It has left me in awe, puzzlement, and wonder at the thought of our future unified worship before the Ancient of Days:
After this I looked, and there before me was a great multitude that no one could count, from every nation, tribe, people and language, standing before the throne and before the Lamb. They were wearing white robes and were holding palm branches in their hands. And they cried out in a loud voice:

"Salvation belongs to our God,
who sits on the throne,
and to the Lamb."

All the angels were standing around the throne and around the elders and the four living creatures. They fell down on their faces before the throne and worshiped God, saying:

"Amen!
Praise and glory
and wisdom and thanks and honor
and power and strength
be to our God for ever and ever.
Amen!" (Revelation 7:9–12 NIV)
Looking at where we are now compared to where scripture tells us we are going can only be held in the hands of a miracle-working God, and what a marvelous gift to be in the mix of it for this part of His redemption story.
The final thought I want to share is the way I was challenged on the process of time and relationship. In Arab culture, time is of no matter when you're in the presence of people. There is always time for relationship – for sitting, dwelling, and being together. I found myself drawn into the slow pace of people, welcomed into food and fellowship through generous streams of cordiality. This is one of many ways I pray the people that I lived and journeyed with in Lebanon have rubbed off on me. It is this contentment and honour of being in another's presence that is felt so much more deeply when the world of difficult and heavy circumstances are buzzing around you. I thank God daily for the people, homes, streets, sounds, and smells He brought me through this last year. It has changed me. It has changed me in a way that has made me more like myself as God is making me more like Him.
With the sincerest expression of gratitude, I thank each of you for your prayers, for your support, and for following along on my journey.
"May the God of hope fill you with ALL joy and peace as you trust in Him, so that you may overflow with hope by the power of the Holy Spirit" (Romans 13:15, emphasis added).