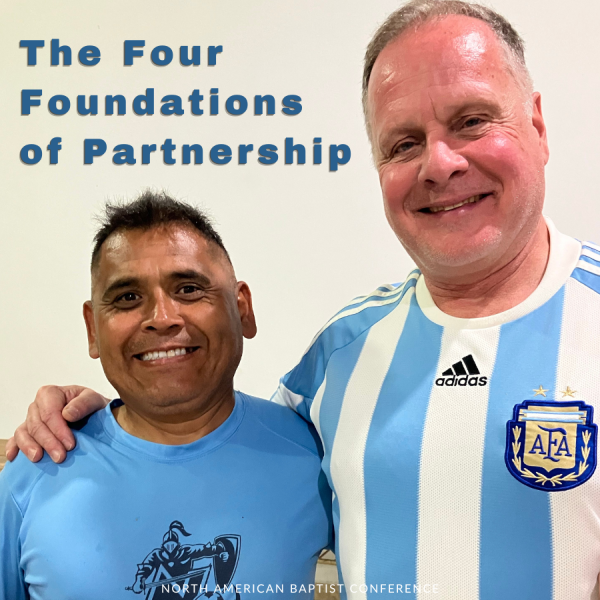 By Randy Schmor
NAB Gateway Director
Partnership seems to be one of those 'self-defined' words in the world of global missions in our day. It's used to describe just about any type of relationship between Christian organizations, churches, individuals, and any combination of those three as well. Because of this ambiguity, the meaning of partnership, and any sort of guidance for what it means to partner, can be lost because one may feel that they've already 'checked the partnership box' before actually having assessed and defined partnership.
To bring some common understanding to this topic, I'd like to address four concepts. While 'partnership' can be defined many ways, these are foundational concepts to understanding and building healthy partnerships.
Come Alongside
To come alongside is a good place to start when thinking about partnerships. To come alongside implies that the Father, Son, and Spirit are already active in the place and among those you are considering partnering with. You're not thinking that you are beginning a mission somewhere in the world. Even if it is not initially evident to you that God (and His people, whether they constitute a local church or not) is at work in a particular area of the world, rest assured, God is at work.
One of your first responsibilities is to discover or understand who the Spirit has already inspired to be salt and light in this corner of the world and to understand better how they are carrying out Kingdom objectives there. You may believe that what God is calling you to do there is different or not already being done by anyone (whether they're a native of that culture or not), but please know that your first responsibility is to come alongside those already actively serving in the way of the Kingdom in that place. . . .
---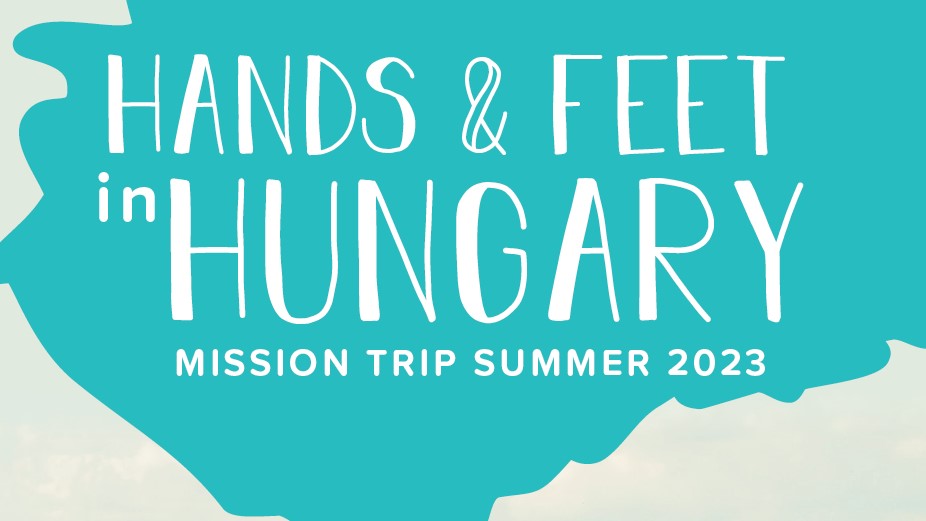 Tomorrow, a Gateway Team – comprised of students, college-age young adults, and leaders and led by Randy Schmor – leaves for Hungary to serve in Roma village ministry. For the next two weeks, they will be serving with children, youth, and senior citizens alongside NAB national missionaries Laszlo and Eszter Daróczi-Csuhai. They will be working in two of the three Roma villages where Community Health Evangelism (known as MEK in Hungary) is active, allowing them to not only see holistic ministry in action but also take an active role in it.
Would you commit to praying for them? Pray for:
Their travel to Hungary.
Their cohesion as a team (they spent the last few days together in Milwaukee to prepare for the trip).
The people and villages in which they will be ministering.
If you are interested in learning more about Gateway, you can visit the link below.
---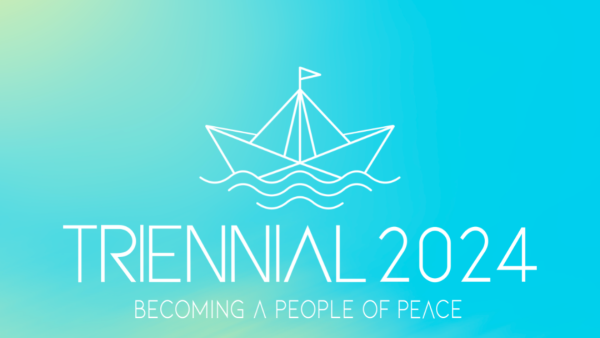 Every three years, the NAB gathers together as one, coming from churches across Canada and the US and from international fields around the globe, to celebrate what God is doing in and through us, to fellowship together with our large and diverse family, and to "spur one another on toward love and good deeds" (Hebrews 10:24 NIV). With the next Triennial only a year away, we wanted to share more about the theme of our time together.
As Executive Director Harry Kelm shared in the recent promo video, the theme of Triennial 2024 is Becoming a People of Peace. God's peace is not just an absence of conflict or disagreement, a quiet or calmness. At the center of Christian peace is the Son of God – Jesus Christ ("For he himself is our peace." Ephesians 2:14). At Triennial, we will consider this peace reflected in the person of Christ in three ways, one for each night of the conference:
Peace with God: Christ's power to restore peace between an individual and God.
Peace in the Body: Christ's desire to establish peace within the community of believers.
Peace to Our World: Christ's call for the Church to extend his peace to the world we live in.

Triennial 2024 is shaping up to be a time you won't want to miss out on. Registration will open in a few months. In the meantime, set aside July 11–14, 2024, in your calendar and check out the link below to find out more about Triennial.