Baptisms at Chain of Love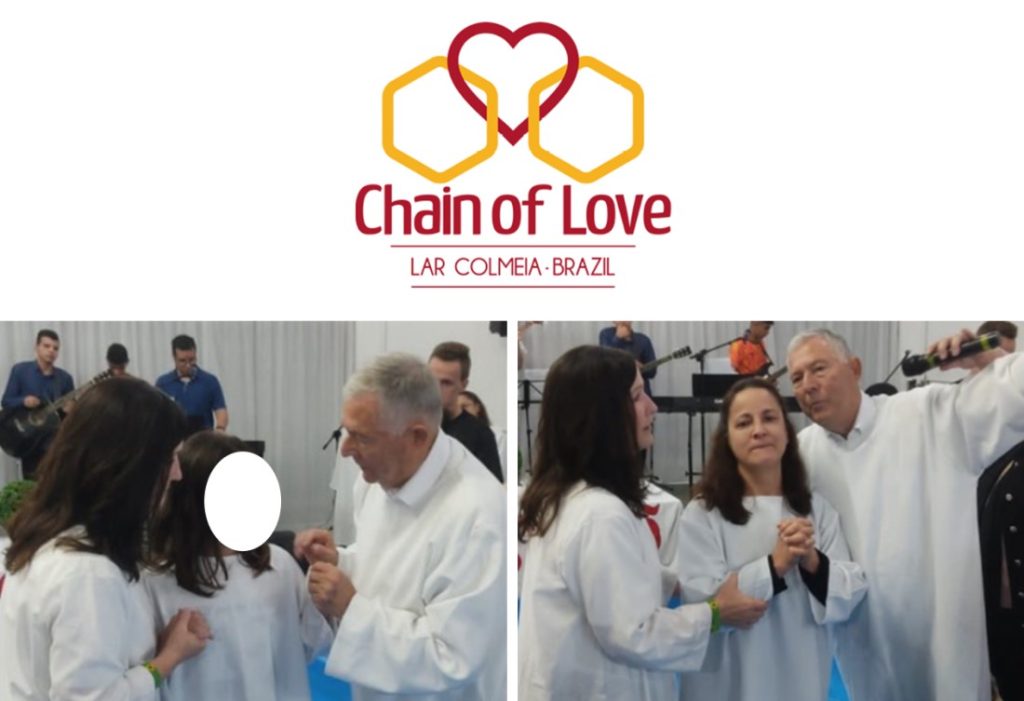 Among the numerous international partners the NAB has around the globe, Chain of Love has always held a special place in the hearts of many. Begun by NAB missionaries Ken and Jerilyn Bayer nearly thirty years ago, this ministry works with youth in two cities in the state of Rio Grande do Sul, Brazil. Chain of Love protects and guarantees the rights of children and teenagers experiencing social vulnerability by serving them in a system of group homes that provide a welcoming environment and whole person care.
In the most recent newsletter, Telmo Carmargo, the Chain of Love executive director, shares stories of a few celebrations, including the end of chemo for one housemother, visits of teams from North America, and even some baptisms:
We are so happy that some of our teenagers decided to get baptized and publicly declare their faith in Jesus Christ, our Lord and Savior. Additionally, the houseparents who look after our Transition House (Valdeci and Dirce) and their son Vinicius got baptized too! It was an emotional service. May their decision be an encouragement for other teenagers to decide to follow Jesus and eventually be baptized too.
If you'd like to give to support the continuing work of Chain of Love, through a one-time gift or an ongoing child sponsorship, you can find ways to do so at the link below.
---
New RM Needed in the NABNW

For the past few months, the interim regional minister for the NAB Northwest Region, Marcus Elmer, has been helping the churches and leaders transition from the previous RM, Chris Gorman, to whomever will next take on this role. (Chris stepped down at the end of last October to transition to a full-time role as a chaplain for his local fire department.)
We are eager to announce that the position of regional minister for the NABNW is now posted. This is a full-time position, working with the thirty-one churches in Oregon, Washington, Idaho, Montana, and Utah. You can find the job post and application by clicking on the links below.
---