All last week, NAB churches across Canada and the US took time to commemorate Holy Week in a variety of ways, all of them culminating in an Easter celebration of Christ's resurrection. Here are just a few of the activities and observances that took place at a small selection of NAB churches:
The Beacon in Orange, California, held a Passover Seder as part of their Holy Week services.
Heartland Community Church in Medina, Ohio, hosted a number of activities, including Maundy Thursday services where they served each other through foot-washing, shared a meal together, and worshiped in song and prayer.
As part of their Good Friday services, Gather Steveston in Richmond, British Columbia, set up twelve stations of the cross, with artwork at each station to prompt reflection.
While many churches hosted egg hunts for children, the hunt at Bismarck Baptist Church in Bismarck, North Dakota, came with a twist. They had an indoor glow-in-the-dark egg hunt because of a blizzard.
Even Sunday services varied by church. Kingdom Community in Lodi, California, held their annual sunrise service at the shorefront of Lodi Lake; Koinos Center, an NAB church plant, held their first-ever service in Philadelphia, Pennsylvania; and Greenfield Community Church in Edmonton, Alberta, celebrated with two baptisms!
Some churches celebrated the Resurrection with food. Century Meadows Baptist Church in Camrose, Alberta, had a continental breakfast before service, and Hope Community Church in Antelope, California, hosted lunch and family activities after their service.

How did your church celebrate? Let us know by emailing as the link below.
---
Planter Summit: September 26–28, 2022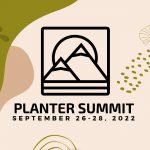 One of the primary ways we have seen God's Kingdom advancing is through the joy of many church plants and other expressions of missional activity within our congregations. This growing group of men and women have begun to gather together as well at the annual Planters Summit, where they tell stories of what God has been doing in and through them and they find ways to support one another in the midst of this most difficult task. This event has also been a tremendous encouragement to the conference as a whole.
This year's Planter Summit will kick off the afternoon of Monday, September 26, and conclude on Wednesday, September 28. The emphasis will once again be focused on the souls of the planting couple and formational issues at the heart of a new church.
If you are part of our church planting community, mark your calendars now for Planter Summit. Please also consider staying for the Bonfire – which gathers on the same grounds as the Summit, September 27–29 – joining many other men and women as we seek to create a movement within the NAB.
---
New Events Page

Have you ever wondered what is happening around the NAB but had no idea where to look? The brand new Events page on the NAB website is just what you're looking for. This is the central location to find out about upcoming events taking place within the NAB. It will include everything you ever wanted to know about all sorts of happenings, from conference-wide events like Triennial to regional gatherings and even local church celebrations.
You can also request your church event be included. Simply fill out this form.