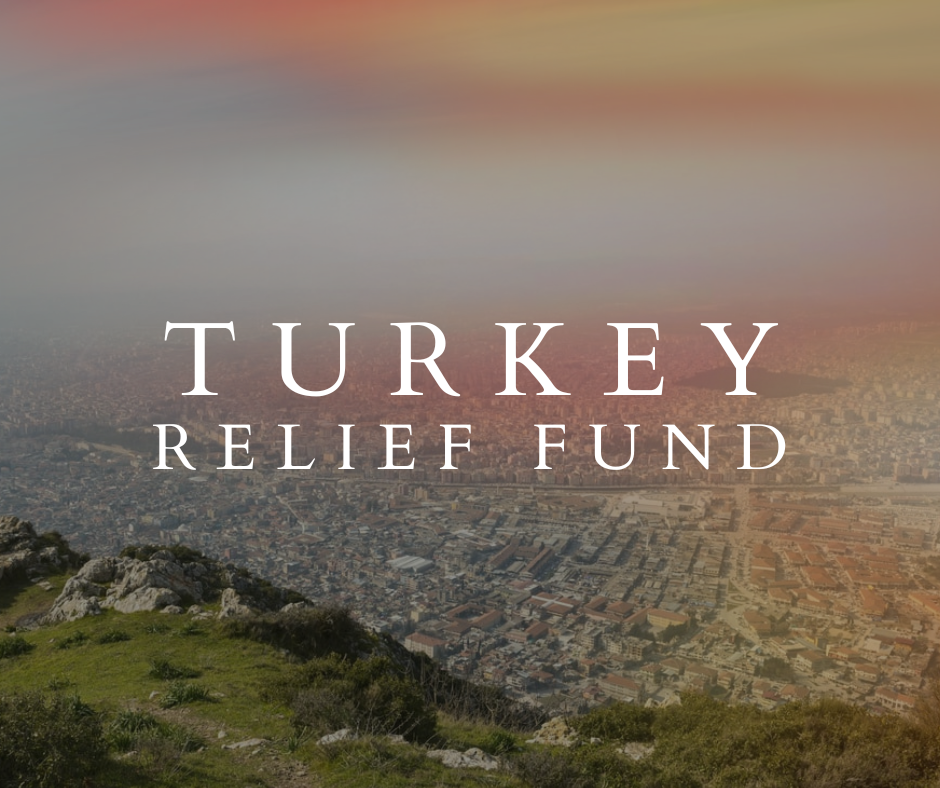 By now, all of us likely know about the earthquake that hit Turkey and Syria on the morning of February 6. We've seen countless reports and stories of the devastation caused by this magnitude 7.8 quake, and many of us have wondered how we could best provide some tangible help.
For the last few years, the NAB has been developing an ongoing relationship with Horizons International, an organization with people and connections in both Turkey and Syria, including national pastors and leaders. This relationship has been growing and developing since Kerry Bender, VP of International Missions; Randy Schmor, director of Gateway; and Dana Goodnough, regional minister for the Easter Association, completed a vision trip to Horizons in 2020.
This is what Horizons had to say about the relief work after this tragedy:
So far, we have done two distributions on the ground (one in Antakya, Turkey, and one in Aleppo, Syria) through partners with whom we have long-term relationships, and additionally we are preparing for four different field teams of our staff members to enter the area – two from the Turkey side and from from the Syrian side of the border. The two teams going to southern Turkey are our Turkish staff members, and the two teams going to northern Syria are coming from Lebanon. One of these teams is made up of two of our Syrian Kurdish staff members, who are both pastors of our Kurdish church in Lebanon, and they are going into Kurdish-controlled areas of northern Syria where non-Kurds don't have access to go. They are working closely with our sister church in Syria, also a Kurdish church. The other team going from Lebanon is made up of eight Lebanese staff members who are driving up to Syria on Monday and have secured a permit to drive one of our Horizons Lebanon vans into Syria. They are coordinating closely with several evangelical churches, including Baptist, Alliance, and Nazarene churches, and will be helping with and supervising distribution of aid. One of them is a nurse and will be providing medical assistance as well. So, thankfully, we have a great group of indigenous staff members who are able to get into the hard-hit areas.
When you donate to the NAB's World Relief – Turkey/Syria Earthquake Assistance, you are supporting the current disaster relief effort of Horizons International. We are blessed to be able to partner with Horizons in their relief effort. Use either of the links below to give.
You can also give via text message by texting the amount followed by "Turkey" to one of the following numbers:
Canada – (204) 400-2238
US – (916) 249-0534
You can find stories from some of the Horizon staff and see pictures of the relief work by visiting the link below.
Turkey/Syria Earthquake Relief
---
February Missional Initiatives Newsletter
Over the next couple of months, there are a number of things that will be happening in the area of Missional Initiatives. As such, this month's Missional Initiatives newsletter highlights all of the upcoming events, from book studies to webinar training to Bonfire. We encourage you to take a look over this list and see if any of these trainings/ gatherings would be something you would like to be involved with.
---
Lenten Devotionals

The Holy Spirit produces this kind of fruit in our lives: love, joy, peace, patience, kindness, goodness, faithfulness, gentleness, and self-control. There is no law against these things! Those who belong to Christ Jesus have nailed the passions and desires of their sinful nature to his cross and crucified them there. Since we are living by the Spirit, let us follow the Spirit's leading in every part of our lives. (Galatians 5:22–25 NLT)
In an ongoing effort to become more and more like Christ, in this Lenten season, let's take some time to more closely examine the characteristics of a Spirit-filled life through the lens of this list of spiritual fruit found in Galatians 5. Starting on Ash Wednesday, February 22, and going through Easter, April 9, we'll investigate each of these characteristics in detail – looking at what they are, what Jesus says about them in the Sermon on the Mount, where they are visible in his life the week of his death and resurrection, and what all of it means for us today.
If you don't already receive the daily devotionals, you can fill out the form at the link below and start receiving beginning next Wednesday. NAB's daily devotionals are sent out during the seasons of Lent and Advent, so if you received the Advent devotionals, you are already signed up.