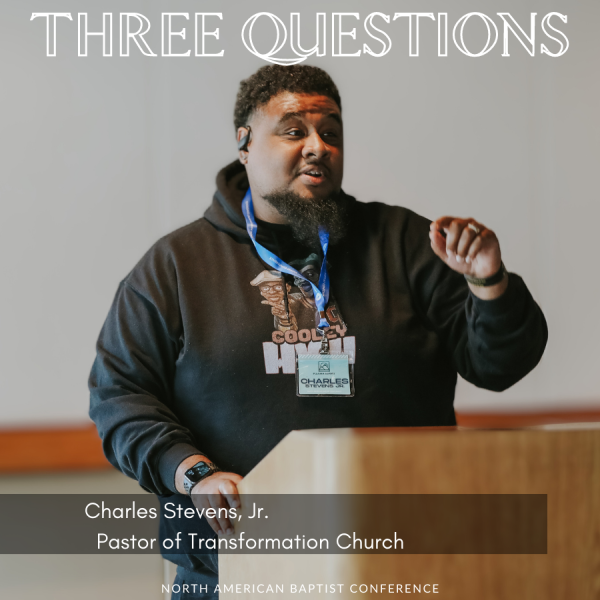 Three Questions is a semi-regular series introducing individuals across the NAB by asking them about their story, their ministry, and what they are learning. This week, we hear from Charles Stevens, Jr., pastor of Transformation Church in Sacramento, California.
What is your story?
My name is Charles Stevens, Jr. I serve as the senior pastor of Transformation Church in Sacramento, California. I was born in Denver, Colorado, and resided there until the age of about 7- or 8-years-old, and I then moved to Sacramento with my dad and my younger brother. I always say that I'm Colorado bred, but California fed!
I've been married to the love of my life, Haneeseah, for sixteen years. We have two incredible children: Zion, who is 15, and Aniah, who is 14.
Growing up, I didn't have the easiest life and was hit early on with a variety of difficult moments, ranging from medical issues due to seizures, to having an absent mother, to having my dad use drugs, which also resulted and led to more hard-to-swallow moments. Although these moments were difficult at the time, I'm thankful because God gave three things:
A love and passion for basketball that allowed me an escape.
Healing, as God demonstrated his love and power to me at the age of 12 when the elders of the church prayed over me regarding my sickness, and I received immediate healing.
A conversation my dad had with my brother and me when he told us, "Sons, I will fail you as your earthy father, but our heavenly Father will never fail you." Despite my dad's personal challenges, he made sure we knew of God's constant and unchanging love.

It was through that introduction from my dad to my heavenly Father that I've grown from a curious kid trying to find his place in the world who found his escape and love in basketball, to becoming an eager servant of God. . . .
---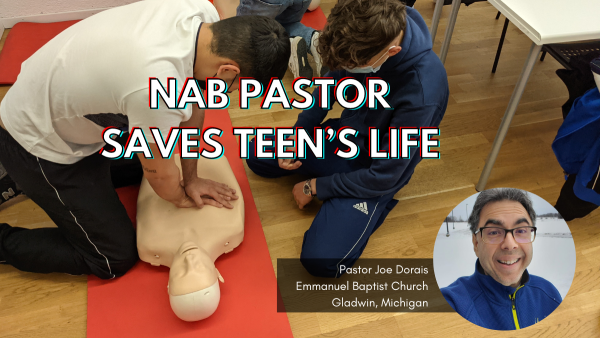 This past February, Pastor Joe Dorais of Emmanuel Baptist Church in Gladwin, Michigan, helped save the life of one of the youths who attends the church's weekly open gym hour. When a 17-year-old collapsed during a relay race due to a heart attack, Pastor Joe began performing chest compressions while someone else called 9 1 1.
"We had CPR training at the church several years ago," he said. "I just remember being told to go at the beat of 'Stayin' Alive' by the Bee Gees." With the ongoing guidance of paramedics over the phone, Joe continued to perform CPR while they waited on the ambulance to arrive.
"I had bruising on my hands, but I wasn't going to stop until the paramedics arrived," said Pastor Joe.
By God's grace and thanks to Pastor Joe's efforts, as well as the help of many doctors and medical staff, the teen was able to survive and is well on his way to a full recovery.
You can check out the full story at the link below.
Pastor Uses CPR to Save Teen's Life
---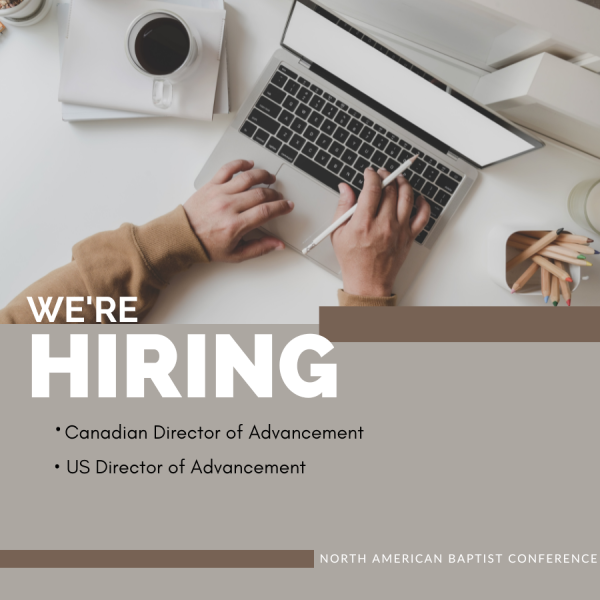 The NAB International Office is hiring for two new positions: the Canadian Director of Advancement and the US Director of Advancement.
Both positions are part time and entail coordinating development, donor care, and fundraising training to maximize fundraising effectiveness throughout our Canadian and US constituency. This includes some travel for donor events.
Follow the links below to find out more information.
Canadian Director of Advancement