Important Update on the Gaudios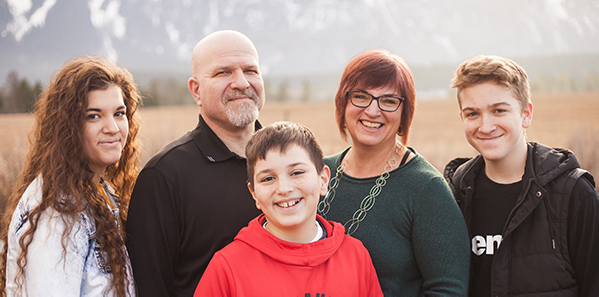 There are times when brothers and sisters in Christ discern different paths. When this occurs, it is particularity important as followers of Jesus to heed his prayer that we would be one in the same manner that he and the Father are one. Unity is easy when there is uniformity of opinion; unity is difficult, and all the more important, when there is a divergence of opinions among the body of Christ.
Over the last several weeks, it has become clear that the NAB International Missions Department and Raff and Sylvia Gaudio are in the midst of one of these difficult divergences of opinion regarding COVID‑19 and the importance of vaccination to engage in the work before them. For the past year and a half, the Gaudios have been fundraising to become NAB church planting missionaries in Japan. Because of this differing of opinion, the Gaudios and the NAB have mutually agreed to end their formal working relationship, but the familial relationship between the Gaudios and NAB leadership remains strong and vibrant. Kerry Bender, the vice president of International Missions, said, "Raff and Sylvia have demonstrated what it means to have unity of the Spirit even in the midst of disagreement. While it is difficult and heartbreaking to find ourselves in this situation, they have been a testimony of God's grace to me in the midst of all of this." This policy regarding vaccination is not new for the NAB but the continuation of its policies that missionaries have the medical requirements to be able to minister unencumbered by travel restrictions and medical concerns.
Please pray for Raff and Sylvia as they discern what is next for them and their family. Please also be in prayer for the NAB missionary team in Japan as they process this loss of coworkers on the field.
To those of you who have generously invested in the Japan field through gifts toward the Gaudios's ministry, you have our sincere gratitude. Your gifts will continue to advance the spread of the Gospel in Japan by funding other efforts in need in that field. If you would prefer to redirect your gift(s) intended for the Gaudios's ministry in Japan to another NAB project or field, please contact Lisa Meinschock at (916) 783‑1520. If you would like to continue your ongoing scheduled gifts, please contact Kerry Bender at (916) 783‑1526 or Caryn Young at (916) 797‑6250 to discuss other missionaries or projects that are in need of ongoing support.