Within the life of the church, we all live amongst a wide diversity of people groups. This includes the Indigenous peoples of Canada and the Native American people of the United States, groups with high percentages of individuals who adhere to the Christian faith. In Canada alone, roughly 60 percent of those who claim to have an Indigenous ethnic origin also claim to adhere to any category of Christianity across the different denominations. And yet the Church still struggles to embrace their Indigenous brothers and sisters as spiritual family.
Indigenous peoples all across the world have worldviews that are spiritual in nature. Because of this, there are many types of opportunities to share the Gospel in ways Indigenous people might be open to. Their worldviews are built on oral traditions, relationships, and the extended family unit. Historically, the Church has had a difficult time reaching out to Indigenous people because of how the government and the Church, historically, have worked together against the interest of Native peoples.
As an Indigenous person who has held the tiles of pastor, preacher, chaplain, Bible teacher, author, and workshop facilitator, I have noticed that people who are non-Indigenous would like to know more about Indigenous peoples. However, many have never felt like they have had a safe place discuss the issues tied to understanding Indigenous peoples more. There are not enough safe spaces to ask honest questions. . . .
Parry Stelter is originally from Alexander First Nation, which is part of Treaty Six Territory in the province of Alberta, Canada. He is Bible teacher, author, speaker, workshop facilitator, chaplain, and ambassador of Jesus Christ, as well as ambassador of his fellow Indigenous people.
---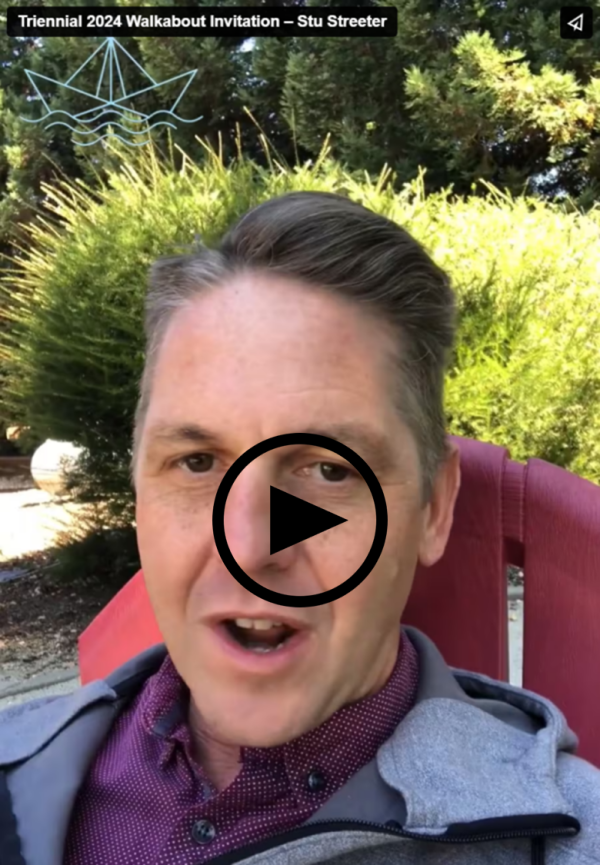 Recently, Stu Streeter, VP of Ministry Advancement and Church Multiplication, took a few minutes to share why Triennial means so much to him and his wife. Won't you take a few minutes to watch it, share it on social media, or set aside three minutes during the announcements at Sunday service or small group to spread the word about Triennial?
And don't forget, Triennial takes place in St. Paul, Minnesota, July 11–14, 2024. This is the once-every-three-years gathering of the NAB family from across Canada and United States, as well as far-flung mission fields around the globe. It will be the place to be July 2024.
Stu's Triennial Walkabout Video
---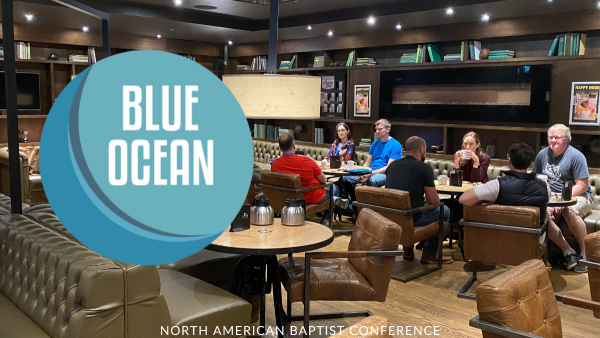 There's still room in the next round of Blue Ocean! This is one of the key entry points into the missional movement of the NAB. In Blue Ocean, NAB leaders engage in what it means to join God on mission, to be formed into the character of Christ, and to learn what it means to be a sent people. The cohort meets three times throughout the year and has been a formative piece to the NAB in recent years.
| | | |
| --- | --- | --- |
| Module 1 | — | October 15–18, 2023, in Vancouver, British Columbia |
| | | Missional Theology: Joining in with the God of Mission |
| Module 2 | — | February 5–8, 2024 in Auburn, California |
| | | Missional Formation: Becoming Like Christ |
| Module 3 | — | April 21–24, 2024 in Chicago, Illinois |
| | | A Missional People: Becoming a Sent People |

Participants are responsible for covering their travel, accommodation costs, and the occasional meal. All other costs are covered by the NAB. If you are interested in learning more or in signing up for this cohort, reach out to Sara-May Cardy or click on the event link below.
---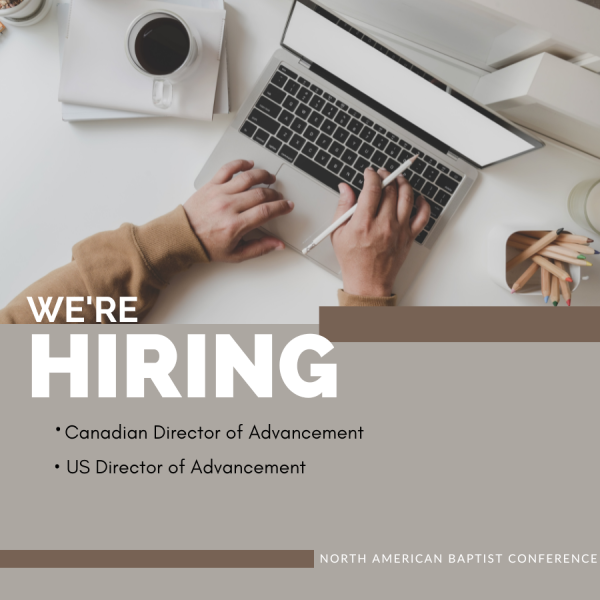 The NAB International Office is is still on the lookout for the individuals God has for us to take on two new positions: the Canadian Director of Advancement and the US Director of Advancement.
Both positions are part time and entail coordinating development, donor care, and fundraising training to maximize fundraising effectiveness throughout our Canadian and US constituency. This includes some travel for donor events.
Click on the country links below to find out more information.
Canadian Director of Advancement