Intentional Neighboring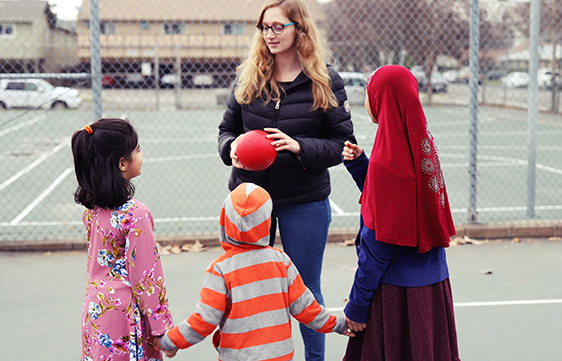 Kingdom Community is a new church in Lodi, planted by One-Eighty out of a vision for their city's broken neighborhoods. This new church is deeply connected with One-Eighty's Intentional Neighboring program, with many of their neighbors being a part of Kingdom Community. A significant part of intentional neighboring is what they call "family dinners," a way of inviting themselves into homes, reaching out across cultural and socio-economic boundaries to share table fellowship with folks in the neighborhoods they serve. The following was written by one of their neighbors about her experience with a family dinner and the beautiful opportunity that followed.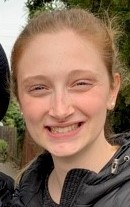 My name is Amanda, and I am a part of the One-Eighty Intentional Neighboring initiative. Recently, my husband and I found ourselves enjoying a family dinner with some neighbors. We laughed and talked and, yes, even danced at this dinner. We learned about their family, culture, and immigration from Pakistan. As we talked, we discovered a vital need for this family: their eldest daughter, "Mina," who supported the family, didn't have a driver's license or car. This made basic needs like grocery shopping, dropping her siblings off at school, or going to work all impossibly difficult. Without thinking, I blurted, "Well, I can teach you! And you can use our car to practice driving!" A few weeks later, I sat in the passenger seat with my new friend in the driver's seat. We had lessons every few weeks until we made the great leap to freeway driving. Finally, it was time for her test. We gathered all her important documents and headed off to the DMV. On the way, she asked, "Amanda, will you pray for me?" "Of course!" I said. About an hour later, she emerged from the car with a triumphant grin. "I passed!" We celebrated with pictures and lunch.
During these months of preparation and driving lessons, I was also sharing with my Kingdom Community group the prayer request of Mina and her driver's license. I had been wracking my brain about how to get Mina a car since they had no money to put toward a vehicle. I was really looking for a miracle. One evening, my friend in our group surprised me with the news that she had a car to donate to Mina. I was shocked and delighted! Other members in our group donated new tires for the car.
It was an honor to watch Mina gain confidence in driving and gain the freedom and security of having a vehicle to use. The driver's license and car opened up a whole new world of opportunities for her since now she didn't have to walk everywhere. It was also amazing to watch the family of God come together to support this family and bless them with the gift of a car (with new tires). God isn't done working with this family yet. He does amazing things when we make ourselves available to him!
You can learn more about Kingdom Community by watching Jake and Alison McGregor's Triennial Breakout at the link below.
Triennial Breakout: Starting from Scratch
Have a story of your church joining God on mission in your community you'd be willing to share in an upcoming NAB email? Send it our way!
---
Missional Life Reimagined

If you haven't already, you will likely soon receive in the mail a collection of stories about NAB leaders and communities actively seeking the prosperity of their city, following God's command to the Israelites in Jeremiah 29:5–7 during their captivity in Babylon. The ways these communities do this are as diverse as the individuals who form the body of Christ.
One such church, Hope Community in Sterling Heights, Michigan, led by Pastor George Johnson, has partnered with a number of other churches in town through basketball programs, tutoring, discipleship, and a number of other missional endeavors. "We are praying at Hope Church that we will become the disciple-making church God has commissioned us to be – and gifted us to be uniquely in these days," George said.
You can read more of these stories at nabconference.org/give/summer and find out how you can support these missional efforts across the NAB.
You can also watch George Johnson share more about Hope Community Church at the link below.
---
New Missionary Newsletters


Catch up on the latest happenings within the NAB around the globe with the newest missionary newsletters! Click below to read the updates and see the pictures from our NAB missionaries and to find out how you can pray for and support them as they join God in what he is doing around the world!