Project Biyaya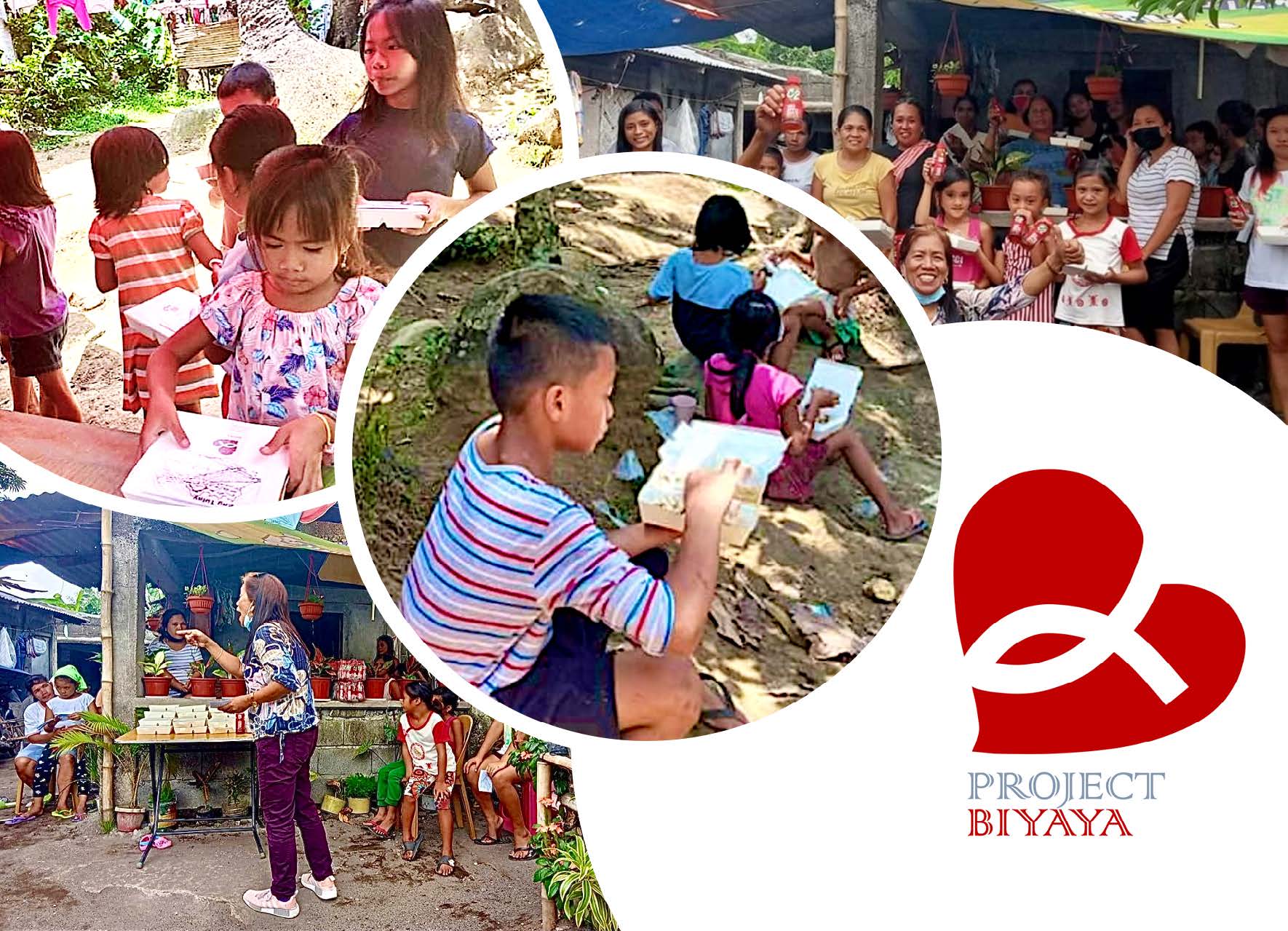 Due to the ongoing global pandemic, millions of Filipinos are experiencing deep hunger, both physical and spiritual. To help meet both needs, the Bicol Center for Christian Leadership launched Project Biyaya last July. (In Bicolano, biyaya means "blessing.") The aim of this ministry is to provide up to one hundred warm meal packs at every outreach event. Each meal pack also contains a Gospel tract to serve as a tool to help the local BCCL students in their evangelism efforts.
The first outreach that was part of Project Biyaya was led by Pastor Gigie in the community of Purô in Legazpi City. Over the last year, a Bible study she began with two families has grown to include eleven families; Pastor Gigie hopes to soon begin the process of planting a house church in the area. Another outreach took place in the community of Alcala in Daraga, led by Brother Nelson; on the day of the outreach, several people chose to follow Jesus, and Brother Nelson's church will soon be planting a new church in the community.
These are not the only stories of Kingdom impact through Project Biyala, and the hope is that the BCCL will be able to further expand this burgeoning Gospel ministry. If you'd like to help support Project Biyala, as well as the rest of the BCCL ministries, you can give at the link below.
---
Reimagine Hospitality Videos

As Triennial 2021 continues to recede further into the past, you might find yourself wanting to revisit one of the Main Session talks. Or maybe you would like to watch one of the Breakout sessions you weren't able to attend. You might even want to rewatch all of the Walkabout videos to once again be encouraged by the ways individuals across the NAB are reimagining hospitality and what a Jesus-led ministry looks like.
Whether you want to revisit a particularly poignant teaching, or you were unable to take part in Triennial as it was happening, we have created a single webpage where you can find all of these videos – Main Session talks, Walkabouts, and Breakouts. Visit nabtriennial.com to find the full list of videos to watch or download to use with your Bible study or church group. May they continue to be a blessing to you in the weeks and months to come.
---
NAB Church Planter Summit


Attention all church planters! If you haven't already heard the news, the NAB is throwing a three-day church planter summit specifically designed to be a blessing to you by feeding into and investing in your soul. We recognize that the person you are becoming as a church planter is the most critical indicator for your community about the kind of church you are establishing. With that in mind, Mission Multiply is taking place in Chicago, Illinois, October 13–15.
Mike Lueken, co-author of Renovation of the Church and lead pastor of Oak Hills Church in Folsom, California, will lead a number of discussions, but this time together will also include hearing from each other. We will share what God is teaching us and where the rigors of church multiplication are calling us into a deeper life with God.
Follow the link below to find out more information and to register.