John 17 Conversations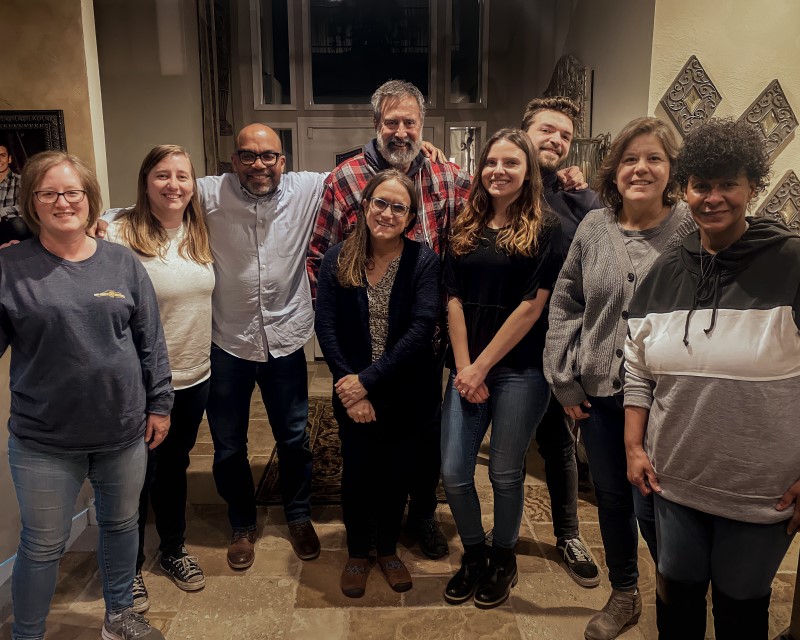 On January 19, Wayne Stapleton and a group of more than thirty-five pastors and leaders from the NorCal Association gathered at First Baptist Church in Lodi, California, to discuss the pursuit of Christian unity in a multicultural world. Much of the time was spent in dialogue, where Wayne, the VP of Cross-Cultural Engagement and Emerging Leader Engagement, responded to questions brought forth by the pastors and leaders.
Wayne challenged those who were attended to engage with people of different ethnicities who think differently, who won't necessarily agree with them or have the same viewpoint or perspective. This means sitting down with people to hear their story and let them dictate what that story is rather than trying to put our own spin on it. He expressed that key to these conversations is to be humble and to listen with a heart consistent with the sentiment in Philippians 2:3–4: "Do nothing from selfishness or empty conceit, but with humility consider one another as more important than yourselves; do not merely look out for your own personal interests, but also for the interests of others."
Wayne also encouraged those churches present who are eager to reach the ethnic minorities in their communities to be intentional neighbors. Part of this means working alongside those groups rather than simply trying to reach out to them. The challenge is to join with them in mutual community rather than seek to assimilate them into the majority community.
In addition to the gathering on January 19, there were a handful of other gatherings Regional Minister Kent Carlson and his team arranged for Wayne to take part in, including two house meetings where Wayne and others dialogued about race and ethnic engagement. . . .
There's only one week left to sign up for the webinar on February 16 where Wayne, along with Bethany Kaposhi, a Cross-Cultural Engagement team member, will host a conversation with Dr. Larry Caldwell, professor of Intercultural Studies and Bible Interpretation at Kairos University and Lyndell Campbell-Réquia, NAB missionary to Brazil. You can register at the link below.
---
2023 Planter Summit and Bonfire

Have you registered yet for the 2023 Planter Summit and Bonfire?
Taking place April 24–27, 2023, outside Chicago, Illinois, the joint gatherings of Planter Summit and Bonfire are an excellent time to connect with likeminded leaders in the NAB.
The Planter Summit, April 24–25, is a chance for NAB church planters and spouses to gather together for a great few days of inspiration, rest, and renewal. Bonfire, April 25–27, is an annual gathering of NAB leaders who have given themselves to joining God on mission in their various contexts. While both of these events are unique unto themselves, all who attend are invited to arrive early or stay later to take part in both gatherings.