End Goal #1: Trained for Missional Ministry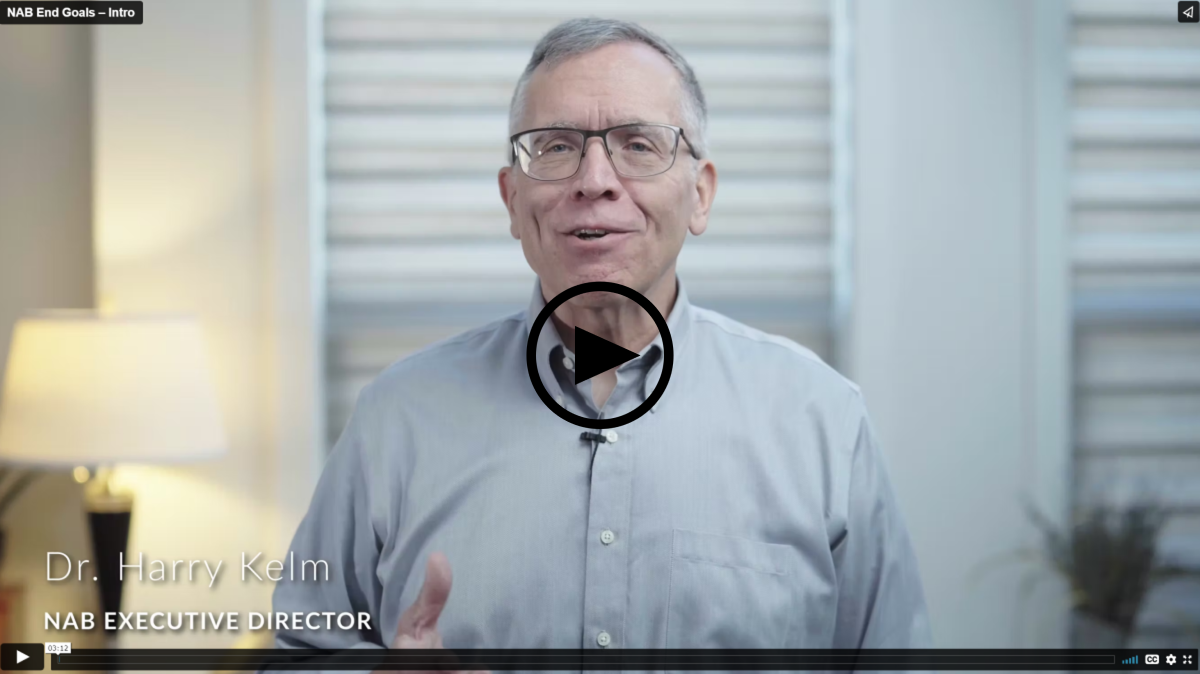 This short video series looks at the end goals of the NAB Conference. These end goals, established by the NAB Governing Board, are what we work together to reach or attain. They are what we believe God has called us to accomplish as we seek his Kingdom and as we endeavor to do his will. These end goals are where we are on mission together.
You can watch the second of this five-part series at the link below. If you missed any of the previous installments, or want to watch them again, you can find them on our website.
Watch the Video for End Goal #1
---
Church planting is at the heart of who we are as the North American Baptist Conference, and has been from the start. When you give to the Ministry Resource Fund, you are supporting this kind of Kingdom work. Your generosity allows church planters like Vince and Jessie Rediger to receive the training, resources, support, and care that are crucial to reach places like Utah County with the Gospel of Jesus.
Vince said, "I couldn't shelve what God was laying on my heart for Utah County."
Even now, at the start of their church planting journey, the Redigers have been cared for by the NAB; from assessment to being sent by an NAB church to the residency process – all of this was specifically designed in such a way to ensure the Redigers, and other church planters like them, are able to build and deepen connections within the NAB so they know they are not alone. Would you give $50, $100, $500, or more to the Ministry Resource Fund to help support these efforts? Every gift, in part, provides some tangible support to church planters across the NAB.
---
The New Missional Initiatives Newsletter
Starting this month, we are excited about sending out a monthly newsletter to share some of the happenings that are occurring in the area of Missional Initiatives within the NAB. Each month, you will find an article from one of our team members on a particular topic, a story of missional living, and resources to equip and encourage you.
We hope this monthly newsletter will be an encouragement to you in the communities where you serve.
---
Newest Heritage Horizons

Heritage Horizons is the newsletter of the North American Baptist Heritage Commission. Click the link below to read the latest newsletter from the Heritage Commission, featuring:
an article on the current status of the Heritage Commission.
a spotlight on a church with deep roots in the NAB.
a tribute to the late Dr. George Dunger, NAB missionary, professor, and archivist.