With a renewed vision and commitment to recruitment for international missions, after more than a decade the North American Baptist International Missions team returned to Urbana, Intervarsity's triennial gathering for missions. We have chosen the word joy as the theme for this renewed vision for recruitment. In 1 John 1:4, John tells his readers that he proclaims the Good News of Jesus Christ to them, not that their joy may be complete, but so that John's joy may be complete. The true and complete joy of the gospel is not simply in hearing it but in sharing it with others. This joy is at the very heart of the missional and formational movement within the NAB and is driving the renewed commitment for recruitment for international missions. It is also what brought the NAB back to Urbana, the world's largest gathering of young people exploring missions.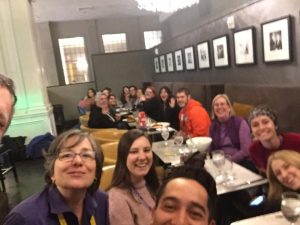 With over 10,000 participants, hundreds of ministry exhibitors, and world-class speakers, there was much to be excited about at Urbana 2018. Caryn Young, the International Missions director of administration for the NAB, shared, "One of the most exciting things at Urbana 2018 was seeing that several of our NAB churches have been sending students here for years and the opportunity to connect with them and to connect them to one another." Caryn organized a luncheon for all of the NAB participants at Urbana, with nearly two dozen students and leaders from a variety of NAB churches attending. We enjoyed the opportunity to meet with these students and leaders and to allow them to meet one another and fellowship together.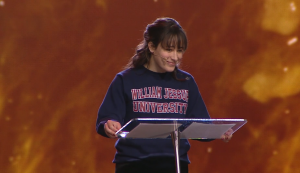 One of these NAB students, Kalena Young, a member at Oak Hills Church in Folsom, California, took the stage on Saturday morning in front of the 10,000-person gathering. A senior at William Jessup University, an evangelical Christian university in Rocklin, California, she shared how she was shocked during her freshman year as a starter on the women's soccer team to realize the low percentage of teammates who considered themselves Christians and followed these convictions. God used her to build a missional community within her soccer team, and this community spread throughout other organized sports at William Jessup during her four years there. You can hear her inspiring testimony in its entirety by clicking here.
At the NAB International Missions booth in the exhibit hall, we had the opportunity to speak with dozens of young people who expressed interest in partnering with NAB missions. Please pray that these connections may lead to new NAB missionaries on the field in the upcoming years. Continue to pray for our NAB missionaries, our renewed commitment to recruitment, and our vision to make our joy complete by sharing the Good News of Jesus Christ in North America and around the world.