The Ecology of the Gospel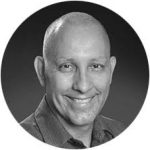 By Michael Goheen
Director of Theological Education at Missional Training Center and Professor of Missional Theology at Covenant Theological Seminary
The gospel invites repentance and faith, and if we believe that in Jesus God is restoring every corner of creation and we align themselves with this, we enter a big story that began in creation and will reach its goal in the kingdom. And more, we are summoned to be part of the renewed humankind that will inhabit the restored creation at the end of history. Until then we embody that good news with our corporate and individual lives, demonstrate it with our deeds, and announce it with our words. Put simply: to embrace the gospel in faith means that we are part of the true story of the whole world and that we are called to the holistic mission of making known the gospel of the kingdom.
Click below to continue reading Michael Goheen's article about what a more robust and complete image of the gospel looks like in our lives.
Voices from the Field

Catch up on the latest happening within the NAB around the globe! Click below to read updates from our NAB missionariess. Find out how you can pray for and support them as they join God in what He's doing!
Church Planter of the Week

Tony Campos, Casa de Luz ­– Patterson in Patterson, California. Casa de Luz – Patterson launched out of out of Casa de Luz in Sacramento, California. The first official service took place on Easter Sunday in 2018. The church desires to reach the immigrant families in the community around them. Pray that Casa de Luz will shine the light of Christ in the midst of the dark places in the neighborhood where God has planted them. For more information, check out www.casadeluz.net.
Missionary/Church Planter of the Week