Women's Connection Leadership Team
Jean Ewing and Fabiola Campos, members of the Women's Connection Leadership Team, recently visited the International Office to discuss their desire and passion to serve and resource the women of the NAB. Watch the video above to hear about their recent Blue Ocean experiences, and learn how you can reap the benefits from a regional luncheon or joining a future Blue Ocean cohort. Connect with them using the link below.
The Gathering 2020 Early Bird Discount
The Youth Ministry Leadership Team was recently in Southern California preparing and planning for The Gathering 2020, where NAB youth join together to hear from gifted speakers, sing praises to God, dive into the Word, engage in service projects, and interact with others from across Canada and the US.
It's a youth conference and missions experience that provides students with a variety of thoughtful experiences to dive deeper in faith, community, and service as an opportunity to become ambassadors for Jesus in Orange County and inspire them to serve God and others when they return home.
Share about The Gathering 2020 with your church or youth group! Early Bird Discount ends December 4, so don't wait to register! 
The Gathering 2020 Registration
Season of Advent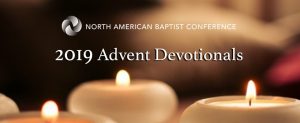 From the beginning of Genesis to the end of John's revelation, the names used to describe, worship, or talk about God provide a window into how the authors of the Bible understood who God is and His relation to us. As we move into the season of Advent—a celebration of God coming to live among us so that we could better know Him and have a relationship with Him—join us as we examine many of the names and titles for God throughout Scripture. Beginning December 1 and running through Christmas Day, we will be sharing short devotionals that we hope will inspire you to worship, encourage you to act, and help you prepare to celebrate the birth of Christ.
If you would like to receive these Daily Devotionals in your email, please click below to sign up. 
Church Planter of the Week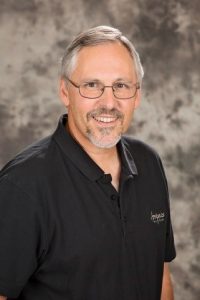 Geoff Hartt, Executive Director of Hispanics for Christ. Geoff Hartt leads Hispanics for Christ, which exists to plant Spanish-speaking churches and to train leaders for those churches. Hispanics for Christ provides vision casting, strategic planning, and coaching for church planters in the Americas. There are currently church planters in Argentina, Canada, Mexico, Paraguay, and the United States. Pray for the ongoing efforts in church planting and leadership training throughout North and South America. Check out www.hispanicsforchrist.org and nabonmission.org/missionaries/geoff-hartt for more information.