Executive Director Dan Hamil's Resignation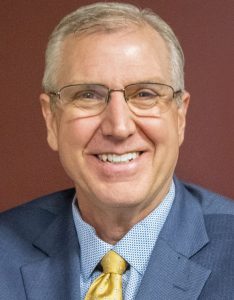 Over the last eight years, I have written tens of thousands of words to you as the NAB family with the hopes of pastorally, prophetically, and passionately stirring in you an even greater desire to love God fully, worship Him deeply, follow Jesus faithfully, and witness to this world brightly.
Today, and with a sense of sadness, I write to inform you that I have submitted my resignation as the Executive Director of the North American Baptist Conference of churches. I will conclude my service to the NAB on March 24.

Read Dan's letter to the Conference, as well as a letter from Governing Board Moderator, Mike McNeff, by clicking below. 
---
Tragic History Can Teach the Church How to Lament
by Wayne Stapleton
NAB VP of Cross-Cultural Engagement
Much of Black history is uplifting, and one of the reasons why is because so much of it is also tragic. But just like other historical events, we want to celebrate courage and bravery and the best of people while lamenting the evil that has taken place. As followers of Jesus, we know that God is a refuge, a place of safety. The term "refuge" is used forty-seven times in the Psalms to describe His protection for His people. And if He is a refuge, so too should His church be a place of safety.
This is why it was shocking and horrifying when, at the height of the Civil Rights Movement, a dynamite bomb exploded at a church in Birmingham, Alabama, at 10:21 a.m. on September 15, 1963. Twenty people were injured, but four girls—Addie Mae Collins, Carol Denise McNair, Carole Robertson, and Cynthia Wesley—were killed. All were 14, except McNair, who was 11. The girls were in the basement of the 16th Street Baptist Church preparing for the Youth Sunday service. That day the church was not a physical refuge.
On that day, Black history and church history horrifyingly overlapped. The level of hatred displayed against Blacks in the South did not exempt a church building, or worshipers of Jesus, from domestic terrorism. Racial hatred extended from the outside into the very aisles of a church.
What can we learn from this event? Does this heinous crime still matter?
Read the rest of Wayne's article by clicking below.
---
Missionary of the Week


Ron and Jeannie Seck, NAB Missionaries in Hungary. Ron is the Community Health Evangelism (CHE) Central Europe Coordinator, part of which involves overseeing and facilitating expansion of CHE teams into new countries and regions. CHE team members use a wholistic approach as they seek to produce healthy Christians, churches, and communities among the Roma in Central Europe. For more than a month beginning this week, Ron and Jeannie will be traveling with Laci and Eszter Daróczi-Csuhai, NAB Hungarian national missionaries, on a North American church tour. Pray for their safe travels. Pray as well for the continued expansion of CHE teams into new areas. For more information, you can visit nabonmission.org/missionaries/ron-jeannie-seck and justaseck.com.