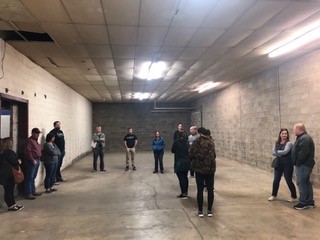 In its nearly one hundred years in operation, White Cross has gone through a number of changes and transitions, all in service of providing tangible assistance to our brothers and sisters in the Cameroon Baptist Convention Health Services. In an effort to continue providing a high level of support to this crucial ministry, two more changes to the White Cross ministry are being finalized.
The first change is to the US branch of White Cross. For the past ten years, White Cross has found a home at The Quest Church in Royse City, Texas. As that decade of service is ending, Quest is handing the White Cross baton to Century Baptist Church in Bismarck, North Dakota. Beginning in November, all donations and supplies should be sent to Century. Paul Nather, lead pastor at Century, said, "It's been a long journey to get to a place where we can have a facility to provide multiple outreach ministries, but at the same time, a joy to look back and see how God has moved the right pieces into the right places at just the right time."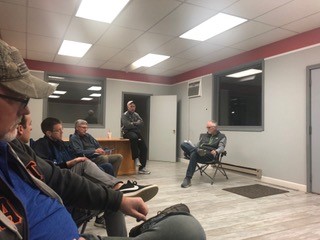 For the past decade, JJ Williams has served as the guiding hand to ensure the ministry ran smoothly. Describing this journey, JJ said, "At first we thought we'd receive some boxes a few times a year and ship them to Africa. That was obviously not the case, and we've been blessed to be a part of sending millions of dollars and hundreds of tons of supplies, equipment, and too many numerous items to mention." We thank JJ and Quest for the faithfulness they have shown through the dedication and care they have taken in shepherding the US side of White Cross.
Paul Herr, pastor of adult ministries at Century, will be the new contact person for White Cross in the US. You can find the new shipping address and contact information at nabconference.org/nab-white-cross.
The second change to White Cross is less dramatic, but it is no less crucial to the sustaining work being accomplished. White Cross Canada has long been close to the heart of many churches and individuals in the Alberta Baptist Association. A history of committed involvement, financially and through volunteers, means the ABA shoulders much of the weight in supporting this important work. In light of this long tradition and deep passion for this work, we are pleased to announce a new partnership has been signed between the ABA and Taylor / E P Wahl Centre to partner together to support the ministry of White Cross Canada in the future. Together, Taylor and the ABA will provide the necessary supports to maintain the important work of White Cross Canada.
This partnership will not impact the operations or funding of White Cross Canada. White Cross will continue to function as it has in years past. Taylor will continue to host the operations of White Cross on the Taylor campus and will make sure that material donations in support of the work of White Cross are directed there.
One administrative change that will happen is that beginning January 1, 2021, receipts for financial donations to White Cross Canada will be issued by the ABA rather than by Taylor. A letter will go out shortly to White Cross donors/supporters with more information about this partnership. This letter will include instructions to help make sure donations get to the ABA in a timely manner. Additionally, any financial donations sent to Taylor to support the work of White Cross after January 1 will be passed on to the ABA.
If you have any questions or concerns, don't hesitate to contact either David Williams, president of Taylor, at david.williams@taylor-edu.ca or Terry Fossen, ABA regional minister, at tfossen@nab.ca.
As the NAB Field Director in Cameroon and Director Cooperating Missions for the Cameroon Baptist Convention, Calvin Hohn is in the unique position to see the importance of the White Cross ministry. He said, "The White Cross ministry has helped save millions of lives in Cameroon since its inception almost a hundred years ago. The medical ministries NAB partners with in Cameroon continue to expand, so the work of White Cross is needed now more than ever before. Donations of medical supplies and equipment sent through White Cross continue help make health care more affordable to the people of Cameroon."
If you'd like to find out more information about White Cross, visit their webpages below.