Don't Miss Out on The Gathering 2017!
The Gathering is an epic conference/service project that gathers students together for a variety of thoughtful experiences to dive deeper in faith, community, and service. The Gathering is the only venue that gathers all students from the North American Baptist Conference in one place for a time of worship, service, transformation, and fun.
The Super Early Bird Special for YMLT's The Gathering ends on October 31. Don't miss out on this opportunity to invest in our youth! Watch this video for an invitation from Dan Hamil.

Register at wewilloverflow.org or email youth@nabconf.org for more details!
This Week in the Northwest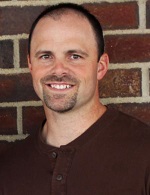 This weekend VP of Ministry Advancement Stu Streeter will join new RM Chris Gorman for the Northwest Regional meetings in Seaside, Oregon. Together, Chris, Stu, and the pastors and leaders in the region will pray and worship through songs and the teaching of God's Word. Join us in praying for a great time of fellowship this weekend and for Chris as he encourages and equips those who are attending.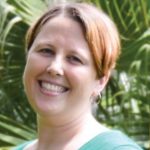 October 23, 2016—Kristi TenClay, NAB Missionary, Cameroon. Kristi teaches missionary kids and international students at the Rain Forest International School in Yaoundé, Cameroon. Kristi began home assignment in August and has been busy connecting with churches across the United States and Canada. Pray that God would provide her with sustaining energy as she travels during this time. For more information, visit nabonmission.org/missionaries/kristi-tenclay.