The Jones Family Heading to Brazil
For the last year and half, Brandon and Marci Jones and their three children have been waiting to leave for Brazil. They are eager to begin working alongside Lyndell Campbell-Réquia at the seminary in Brazil in the state of Rio Grande do Sul. During this time, they have been visiting churches, gathering support, and connecting with individuals and churches eager to partner with them in ministry. The good news is they have reached 60 percent of their needed support; however, they will need to reach the 80 percent mark before they can hit the mission field. Will you consider partnering with them in ministry as they train pastors and leaders in the Gospel? Your financial support gets them one step closer to leaving for Brazil. Watch the video and click the link below to find out more!
Women's Ministry Leadership Team Update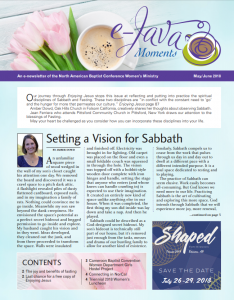 The most recent update from the Women's Ministry Leadership Team includes
"Setting a Vision for the Sabbath," by Amber Dowd, a Triennial 2018 breakout speaker
Jean Ferriera, a member of Pittsford Community Church in Pittsford, New York, drawing our attention to the blessings of fasting
the Cameroon Baptist Convention's girls hostel project
an invitation to join the WMLT's Women's Luncheon at Triennial this July; registration ends June 25!
Click below to read more!
Triennial Conference Hotel Registrations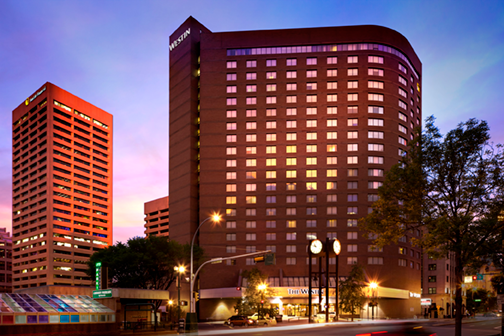 Hotel Reservations:
Many of you who have registered for Triennial have already reserved your hotel room at the Westin or the Courtyard Marriott. However, the Courtyard Marriott is already sold out, so if you have registered for the conference but have not yet reserved your hotel room, please contact the Westin as soon as possible. Click below for more information.
As a reminder, Triennial Registration ends June 25, 2018.
You can find all the Triennial details at nabconference.org/triennial/. If you have any questions, contact our Triennial Registrar at triennial@nabconf.org or 916-797-6222 ext. 243.
See you in Edmonton this July!
"…that we may present everyone mature in Christ." Colossians 1:28 (ESV) 
Church Planter of the Week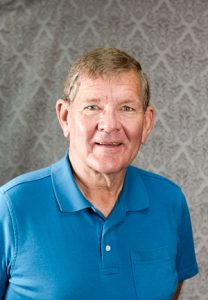 Gary Clatterbuck, Field Coordinator, Russia. Gary Clatterbuck is the field coordinator for Russia working with Moscow Theological Seminary and Odessa Ukraine Seminary. He helps provide consultants to these institutions to train pastors, teachers, and leaders for the churches in these important regions of the world. Continue to pray for those who serve in this way. Pray for the hearts and actions of Russia's leaders, as well as the complicated logistics it creates for Gary's work. Find out more about Gary's work at nabonmission.org/missionaries/gary-clatterbuck. Be sure to come visit Gary at his booth at the Triennial Conference in July.