A Unity that Requires Supernatural Empowerment
by Wayne Stapleton
Renewal Church, Warren, MI
Unity does not come from ignoring differences.
Unity does not come from avoiding people because they are different.
Unity will not be ushered in by us mouthing Bible verses but following them up with little action.
Real biblical unity will come from entering into tough conversations with people whom we don't merely go to church with, but people whom we love. The kind of unity Jesus wants is unity not based upon uniformity or complete agreement but love in the midst of human difference.
Click below to read the full article from Wayne.
Global Partnerships
The NAB has missions partners in a growing number of countries around the world. Won't you join us in praying over these countries as well as other potential partnerships that the NAB is exploring. Click below to find out more about each country, the missionaries on those fields, and how you can partner with them in prayer! We also recently were able to get video updates from most of our fields in preparation for Missions Sunday. Take some time to watch those and get caught up with what is happening around the globe through NAB missionaries and partnerships! Thank you for your continuing faithfulness to NAB Global Missions!
Missionary of the Week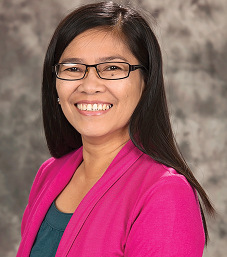 Mayette Ativo-Bueno, National Missionary, Director of Bicol Center for Christian Leadership in the Philippines. Mayette directs the Bicol Center for Christian Leadership. Now in its eighteenth year, BCCL seeks to serve and empower the body of Christ, not only through theological and pastoral instruction in the classroom but also by mobilizing workers for the harvest field, providing resources for pastors and churches, and being a model of servant leadership among the many churches it serves. Pray that BCCL would be able to expand their facilities to increase their ministry efforts. Also pray for Mayette's ministry as she strives to know each student and serve them directly and intentionally. If you would like to learn more about Mayette's ministry, please visit nabonmission.org/missionaries/mayette-ativo-bueno.
Missionary/Church Planter of the Week