In light of this month's focus on suffering, here are a few resources we hope will be helpful to you.

"With All This Suffering, How Could There Be a God?" with Tim Keller – In this short video from The Veritas Forum, Tim Keller talks about how God could exist in a world full of suffering.

"When Life Is Hard…" by Terry Okken – Listen to this sermon from August 2019 as Terry, one of the pastors at McKernan Baptist in Edmonton, Alberta, uses the story of his second diagnosis of cancer decades after he won his first battle to talk about suffering as God's instrument to develop character and perseverance.
Listen to Terry Okken's Sermon

Transformed Pain: How God Makes It Good by Jim Renke – This short book by the NAB regional minister for the Upper Mississippi Region is full of lessons about God's redemptive love that Jim learned firsthand while journeying through a season of suffering and pain.

"Sacred Questions: Why Does God Allow Suffering?" by Stu Streeter – Watch a sermon from earlier this year where Stu, the VP of Church Planting and Ministry Advancement, addresses the problem of suffering in the world using Romans 5.
Church Planter of the Week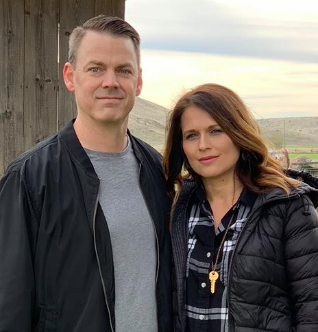 Chris Finchum, Citywalk Church, Yuba City, California. For twenty years, Chris and Laurie Finchum prayed for God to send people to plant life-giving churches in Yuba City, Laurie's hometown. The Holy Spirit prompted them while visiting family there in 2016 that they were the people they have been praying for. Citywalk Church launched at the beginning of the year, and they have connected with many individuals and families in the past few months. They also recently began holding a bi-monthly youth ministry. Pray that God would connect Citywalk with people in need of Jesus and a church community during the upcoming outreach events. Pray as well that those attending Citywalk would connect with a small group or ministry team. Visit www.launchcitywalk.com to find out more about the church.