Advent is the season observed as a time of expectant waiting for the celebration of the birth of Jesus, the One who saves us from sin. In the midst of the parties, gifts, family, friends, traveling, and shopping, we need to slow down and meditate on why we worship our Lord. The following resources may help you focus on Emmanuel – God with us – during this season.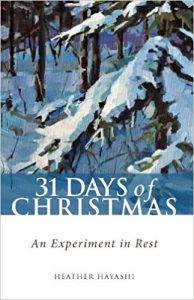 31 Days of Christmas—An Experiment in Rest

by Heather Hayashi
Last December, I observed something. Everyone I talked to was stressed about the upcoming month. They had simply resigned themselves to being exhausted after Christmas. That seemed like the way it was—the accepted reality. But I wondered, does it have to be that way? The quick-fix remedy would be to cancel everything. But would that solve anything? Without a change of heart, substituting one activity for another could also lead to exhaustion and stress. So . . . I gave myself a challenge: For the next 31 days of December, I would discipline myself to sit quietly with the Lord, read Scripture and respond in prayer from the reality of that particular day. It wasn't about finding time when things slowed down, it was about making time as a discipline. I decided to post the prayers on my blog as an experiment and to perhaps encourage others.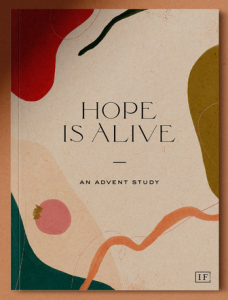 Hope is Alive: An Advent Study
While we love the holiday fun December can bring, we know it's a chaotic and hectic time of year. In fact, every month just seems to feel chaotic and hectic, right? Let's use this Advent to remind ourselves of the truth—Jesus was both fully God and fully man and this means we have hope. Not just for Advent. We have hope every single day. Will we live like it?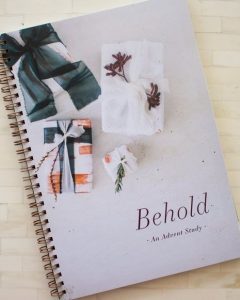 Behold: An Advent Study
The season of Advent reminds us that a weary world waited to rejoice at the coming of Jesus. Behold: An Advent Study helps us focus on the significance of Christmas. The study guides us through Old Testament prophecy and New Testament fulfillment, demonstrating the faithful gifts of peace, healing, hope, and freedom that Jesus has given us. These gifts help us to wait well, with expectancy. Jesus arrived in the fullness of time. Let's remember His faithfulness as we anticipate the joy of Christmas.
Missionary Newsletters


Catch up on the latest happening within the NAB around the globe! Click below to read updates from our NAB missionaries. Find out how you can pray for and support them as they join God in what He's doing!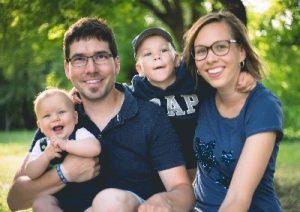 Laci and Eszter Daróczi-Csuhai, National Missionaries in Hungary. Laci and Eszter are Master Trainers with the Misszió az Egészséges Közösségekért (MEK) Team in Hungary. They are also the MEK Hungary Directors. Laci is responsible for teaching advanced Community Health Evangelism to CHE leaders and workers in Hungarian-speaking areas through vision conferences, training seminars, and development courses. This upcoming February and March, Laci and Eszter will be joining Ron and Jeannie Seck on a church visitation tour in North America to share about the transformational work being done among the Roma in Hungary. Pray for their continued work with MEK. Visit nabonmission.org/missionaries/laszlo-daroczi to find out more information about their work and the work of MEK in Hungary.